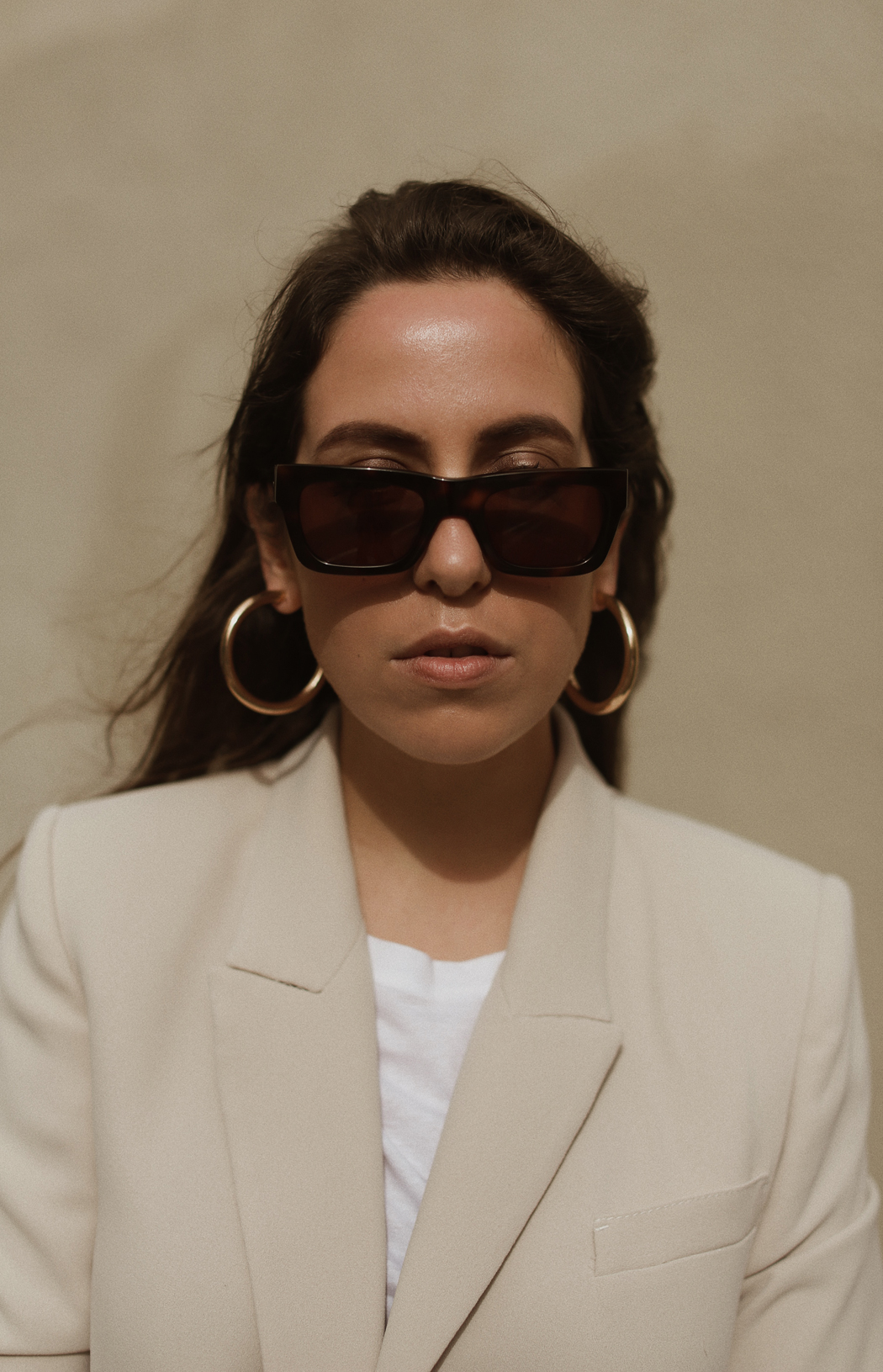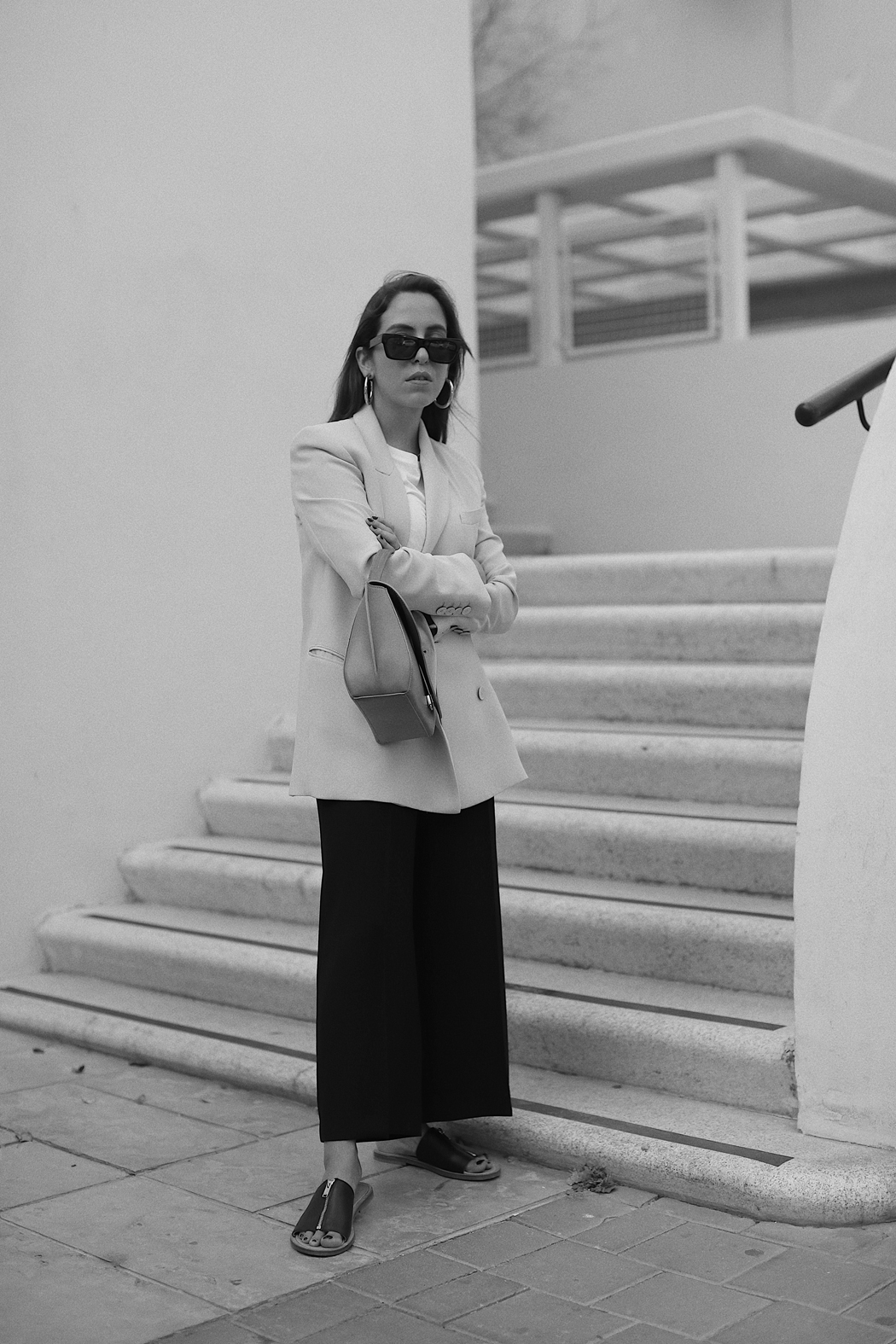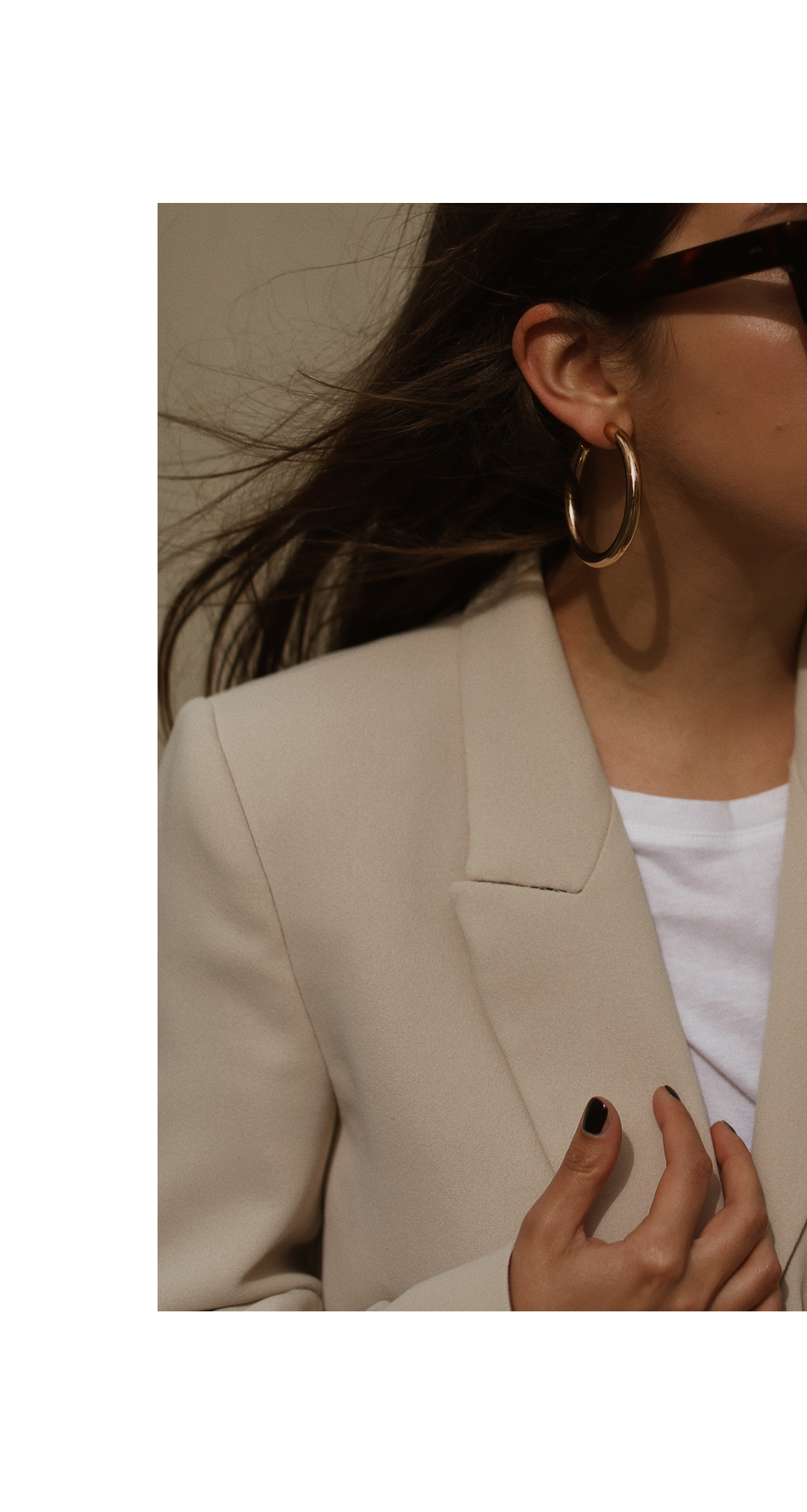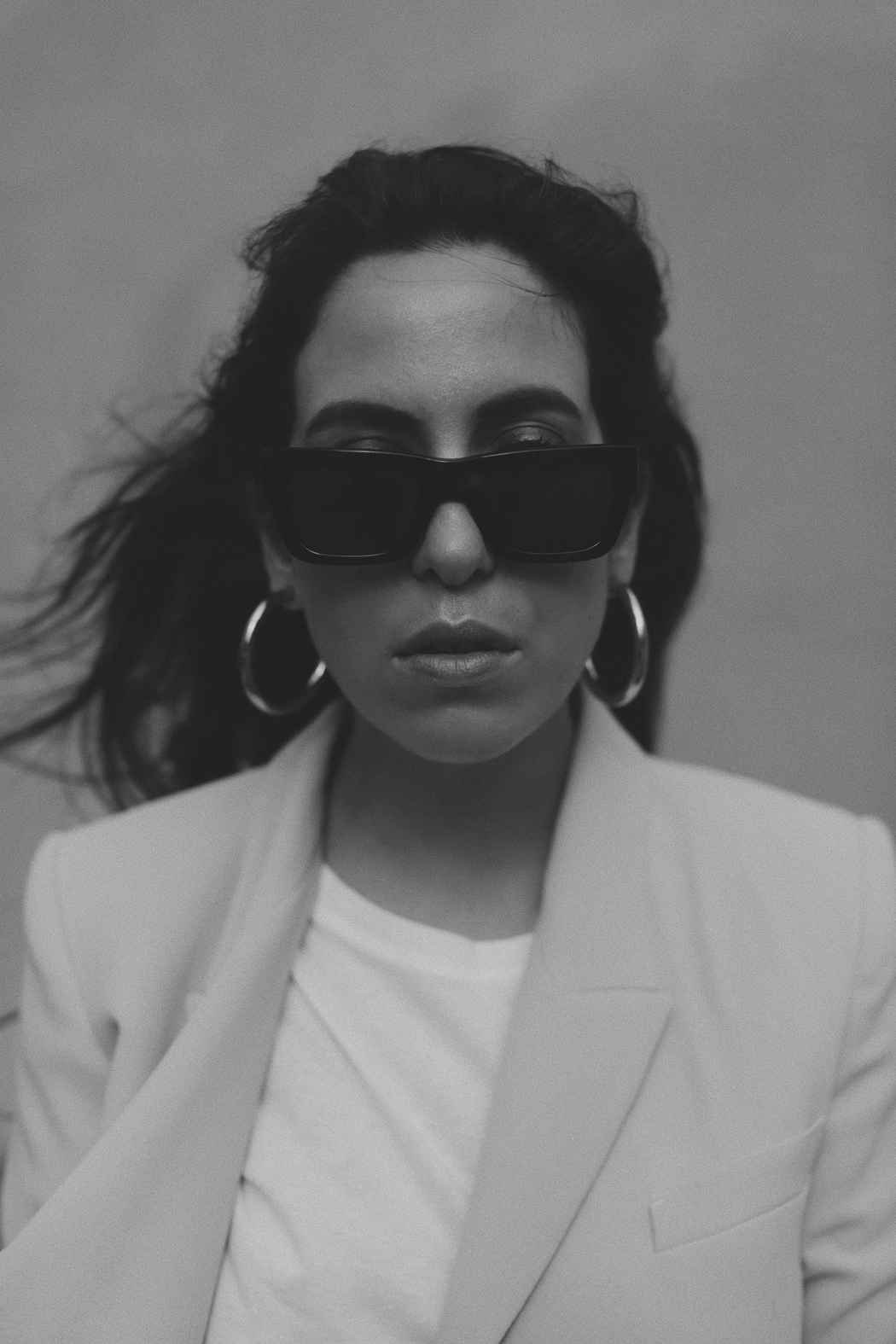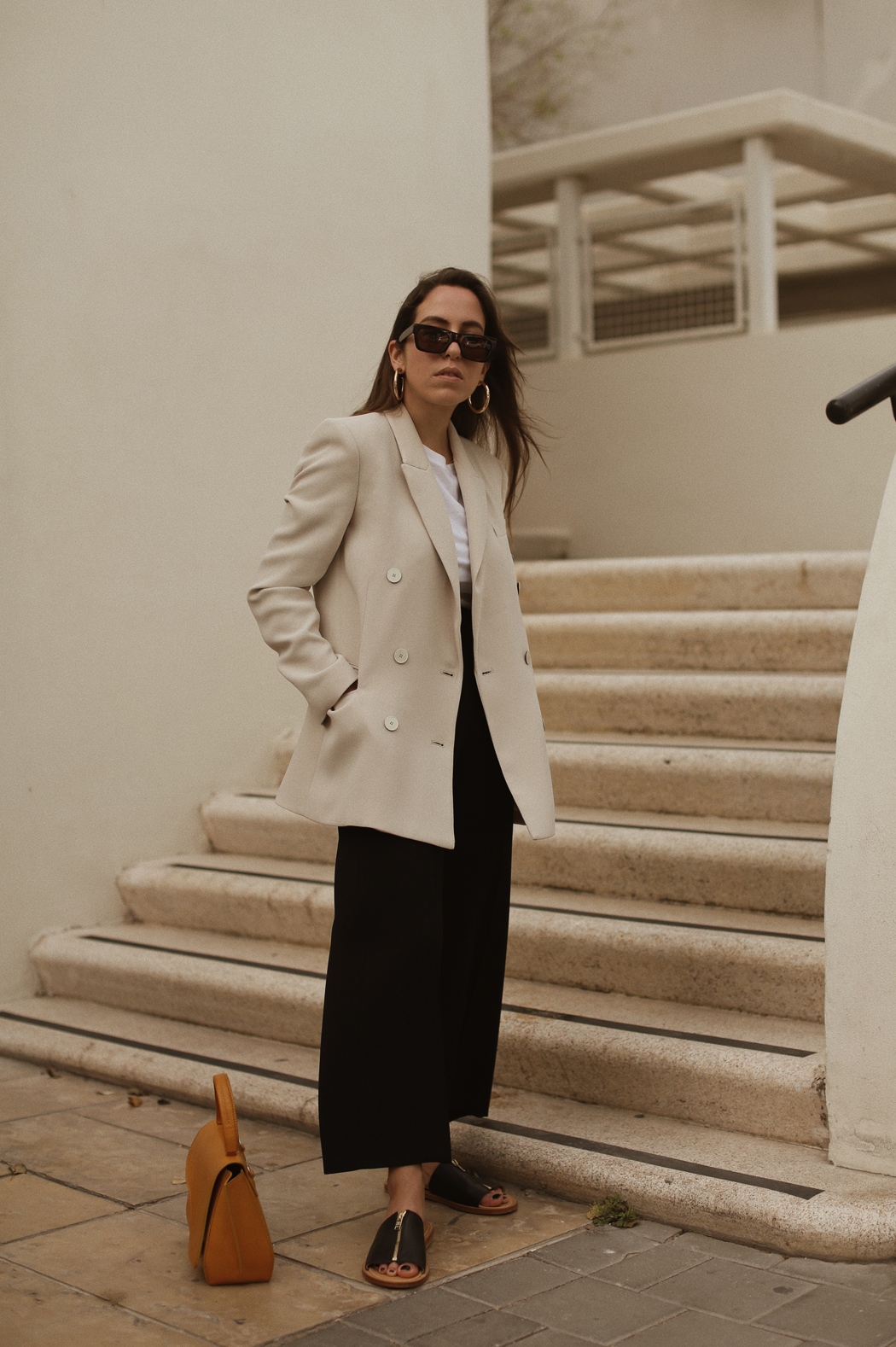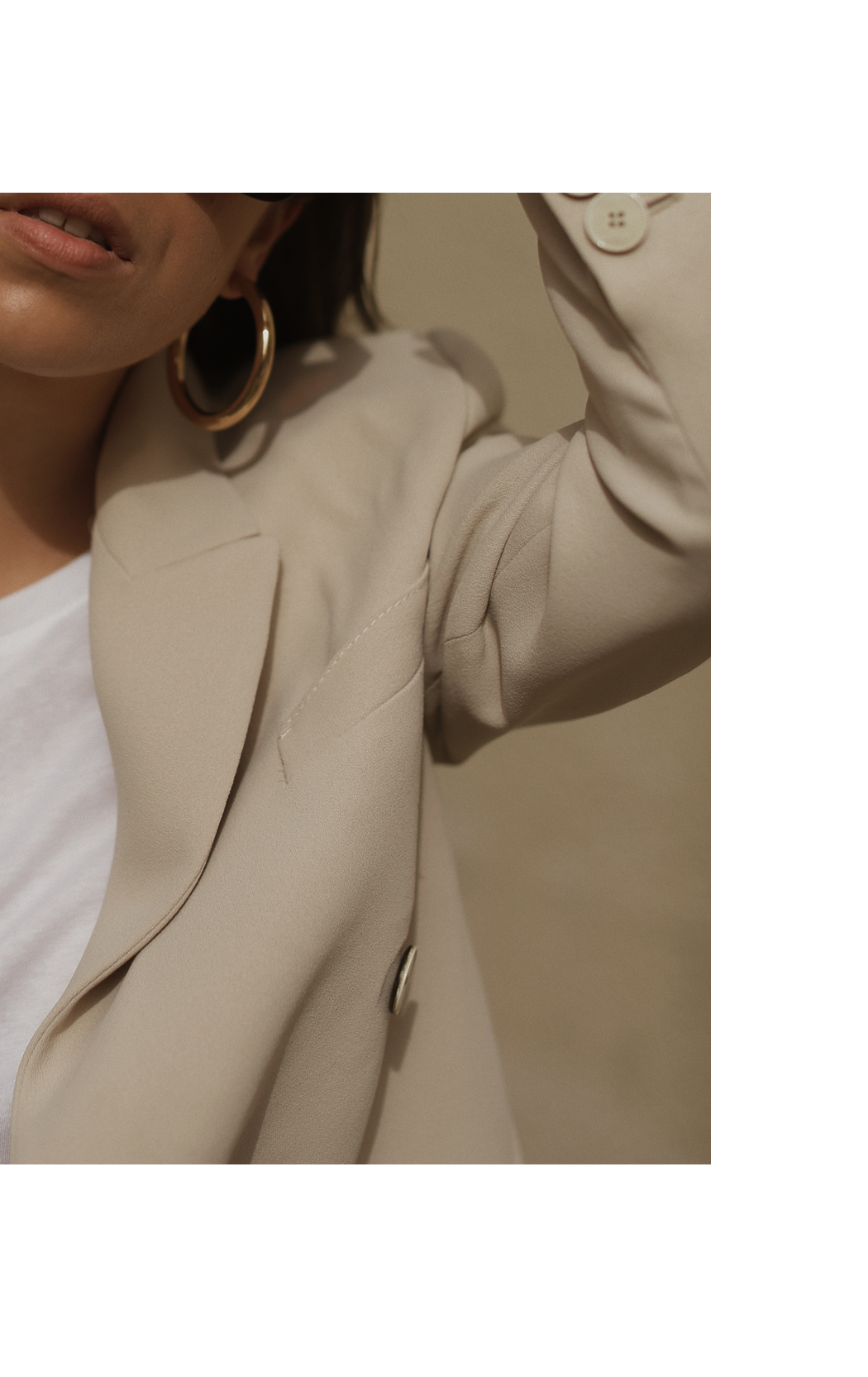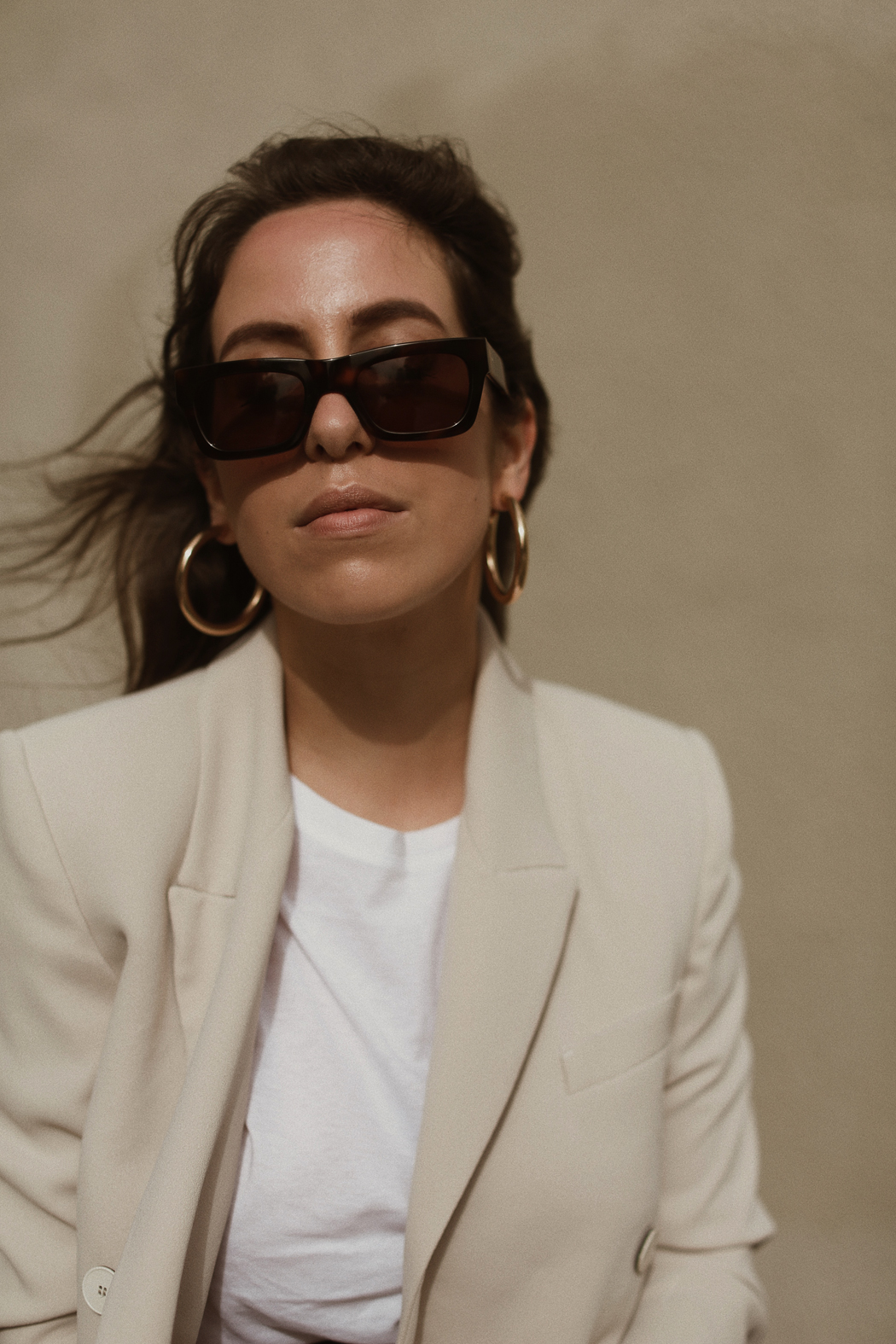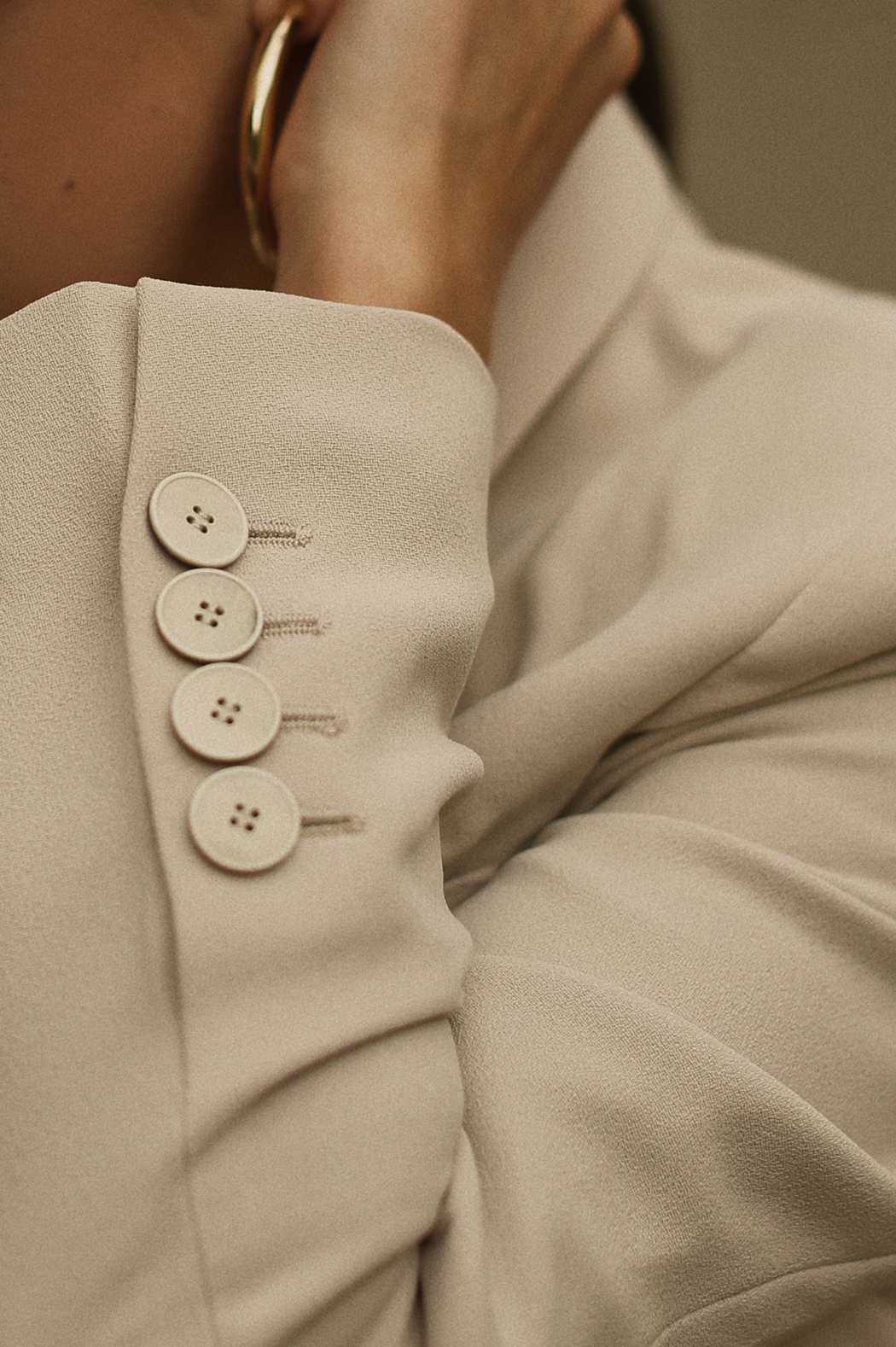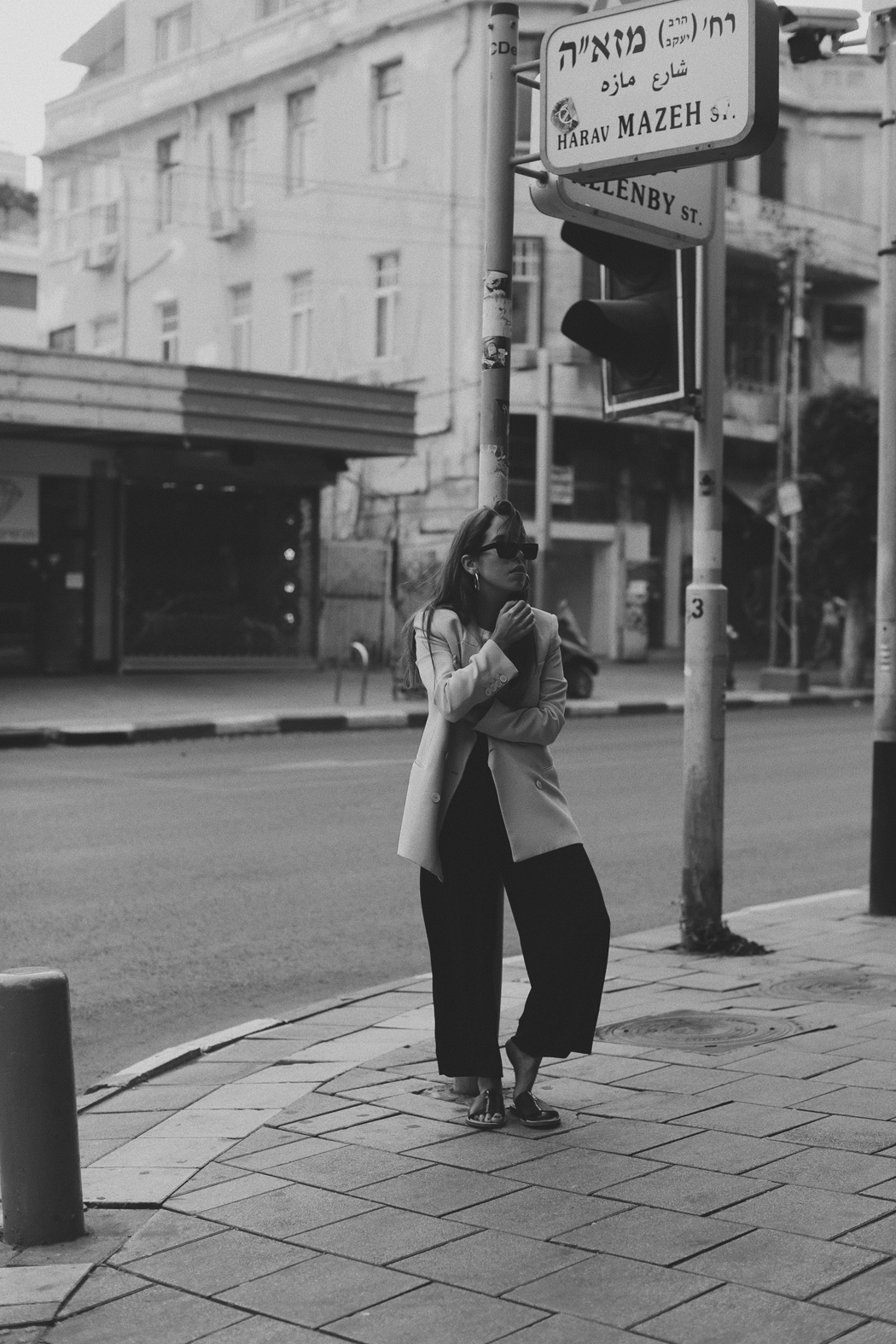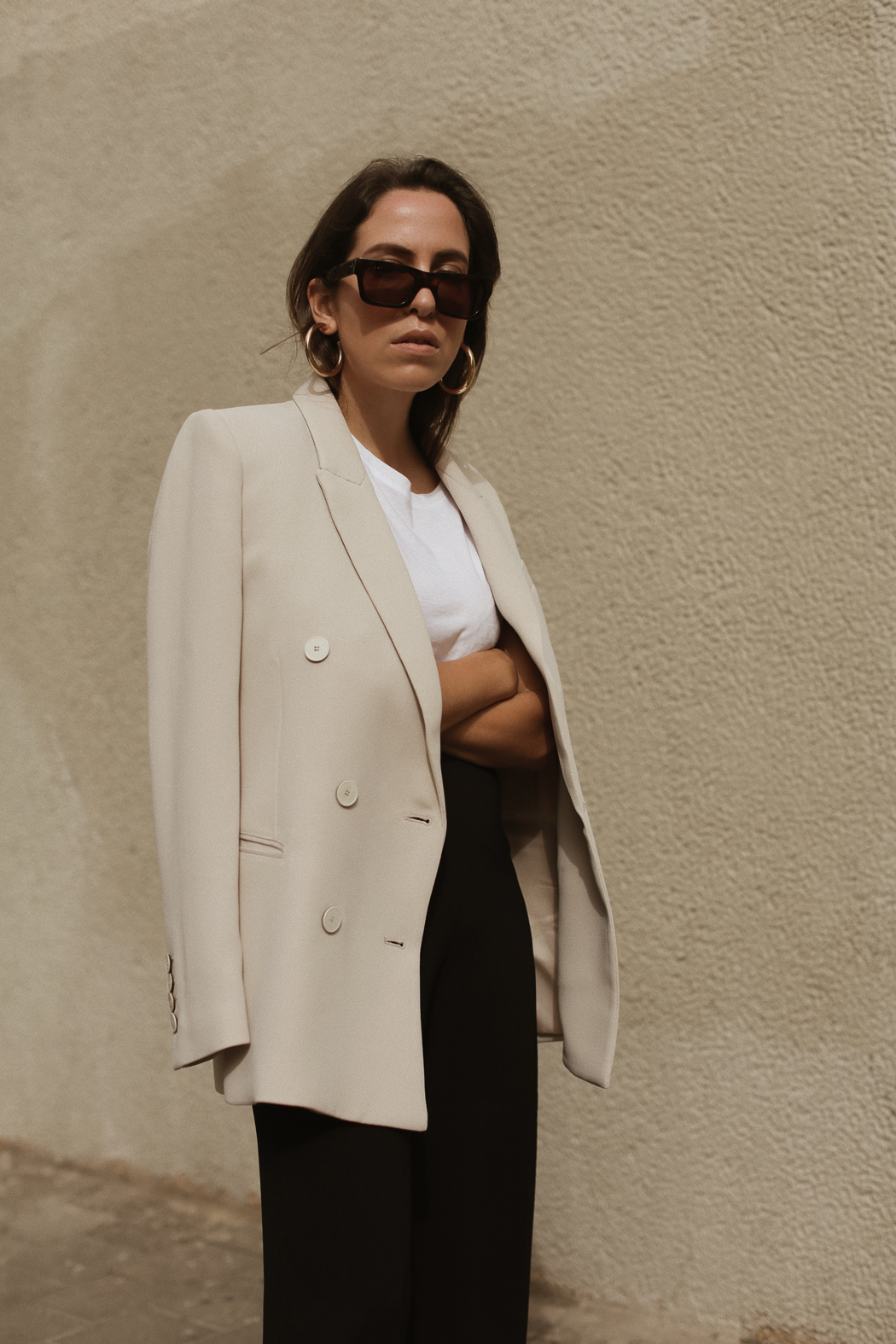 Blazer MANGO | Pants FILIPPA K | Sunglasses SUN BUDDIES | Sandals c/o PARIS IN PARIS | Bag c/o ATP ATELIER | Earrings MANGO
Ich habe Tel Aviv unterschätzt – in allen Bereichen, die man sich nur vorstellen kann. Begonnen hat es bereits am ersten Tag. Bei über 33 Grad habe ich mir meinen ersten richtigen Sonnenbrand eingefangen. Richtig gelesen, bisher bin ich immer verschont geblieben. Kalifornien, Arizona, Miami und co. konnten mir nichts anhaben. Doch dieses Mal hat es mich erwischt. In Tel Aviv. Ich hätte es ja nicht gedacht. Aber es gibt natürlich viel spannendere Dinge als meinen Sonnenbrand. Zum Beispiel mein erster Eindruck Tel Avivs. Einen Tag später shooteten wir diesen Look während eines Spaziergangs durch die Stadt. Ich hatte ja schon erwähnt, dass sich in Tel Aviv alles sehr gut zu Fuß erkunden lässt. Wir gingen also einfach drauflos. Unser Apartment hatten wir direkt in der Nähe des Rothschild Boulevards gemietet. Der perfekte Ausgangspunkt für alles. Wir gingen durch die Straßen, ließen uns einfach leiten – ganz ungezwungen und ungeplant. Schöne Ecken zum Shooten gibt es in Tel Aviv überall – dank der schönen Bauhaus-Architektur. Meine Looks habe ich während der Reise wieder bewusst simpel gehalten, so wie immer eigentlich. Am zweiten Tag trug ich ein simples weißes Shirt, eine Hose von FILIPPA K und einen hellen Blazer von MANGO.
ENG // A first look from Israel. Shot one day after I got my first sunburn in my entire life. Wearing a simple black-white-and-nude-look to explore Tel Aviv – the blazer is by MANGO, the black pants by FILIPPA K and the sandals by PARIS IN PARIS.