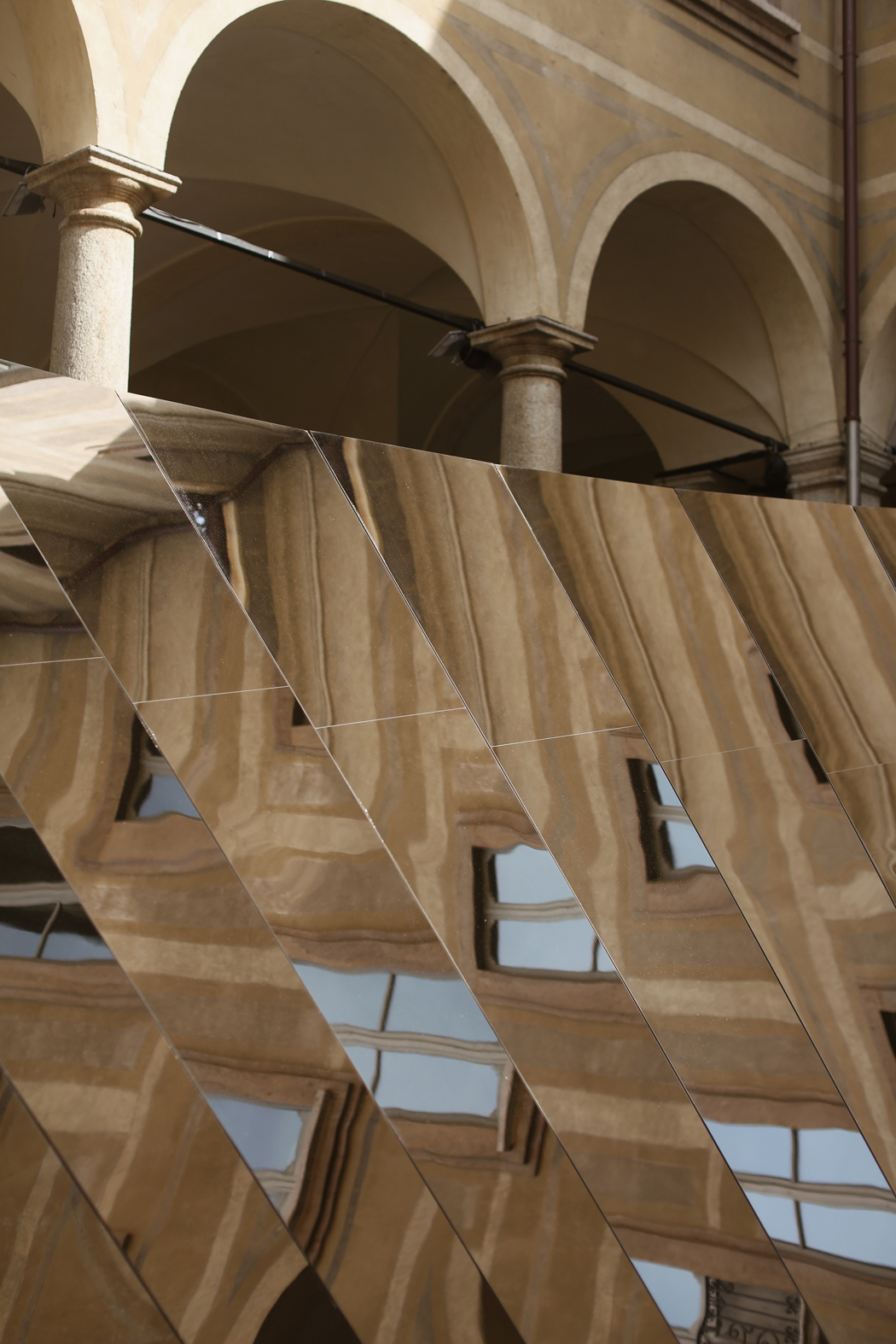 Vor fast genau einem Jahr sah ich zum ersten Mal eine der Installationen von PHILLIP K. SMITH III. In der kalifornischen Wüste rund um das Coachella Valley errichtete der Künstler im Frühjahr 2017, inmitten von Staub und Sand, eine seiner Spiegel-Installationen. Wie der Zufall es so will, stehe ich 12 Monate später in Mailand und betrachte zum zweiten Mal eines seiner Werke. Dieses Mal ist es ein anderes Setting. Die Wüste wurde zum urbanen Raum. Der Sand zu archaischer Architektur. Speziell für den historischen Palazzo Isimbardi entworfen, erstreckt sich im Zentrum des Platzes das Werk OPEN SKY. Es geht hierbei deutlich um Wechselspiele. Nicht nur auf architektonischer Ebene fallen die Kontraste auf. Könnte doch der Unterschied zwischen der italienischen Architektur aus dem 16. Jahrhundert und dem modernen Spiegelobjekt nicht größer sein. Es geht hier jedoch vor allem um das Wechselspiel aus Licht, Farbe und Form. Der Himmel Mailands wird hier direkt mit der historischen Architektur verknüpft und zu einer Einheit verschmolzen. Je nach Einfall des Lichts, ändert sich die Stimmung und Atmosphäre der Installation. Der Betrachter wird so Teil der Installation und erlebt eine individuelle Erfahrung, die ganz von seinen eigenen Bewegungen und der Tageszeit abhängig ist.
Bereits seit 2012 arbeitet COS im Rahmen der SALONE DEL MOBILE mit ausgewählten Künstlern, Designern und Architekten zusammen. Die Installation OPEN SKY ist vom 17. – 22. April im Palazzo Isimbardi, Corso Monforte 35, 20122 Mailand für die Öffentlichkeit zugänglich.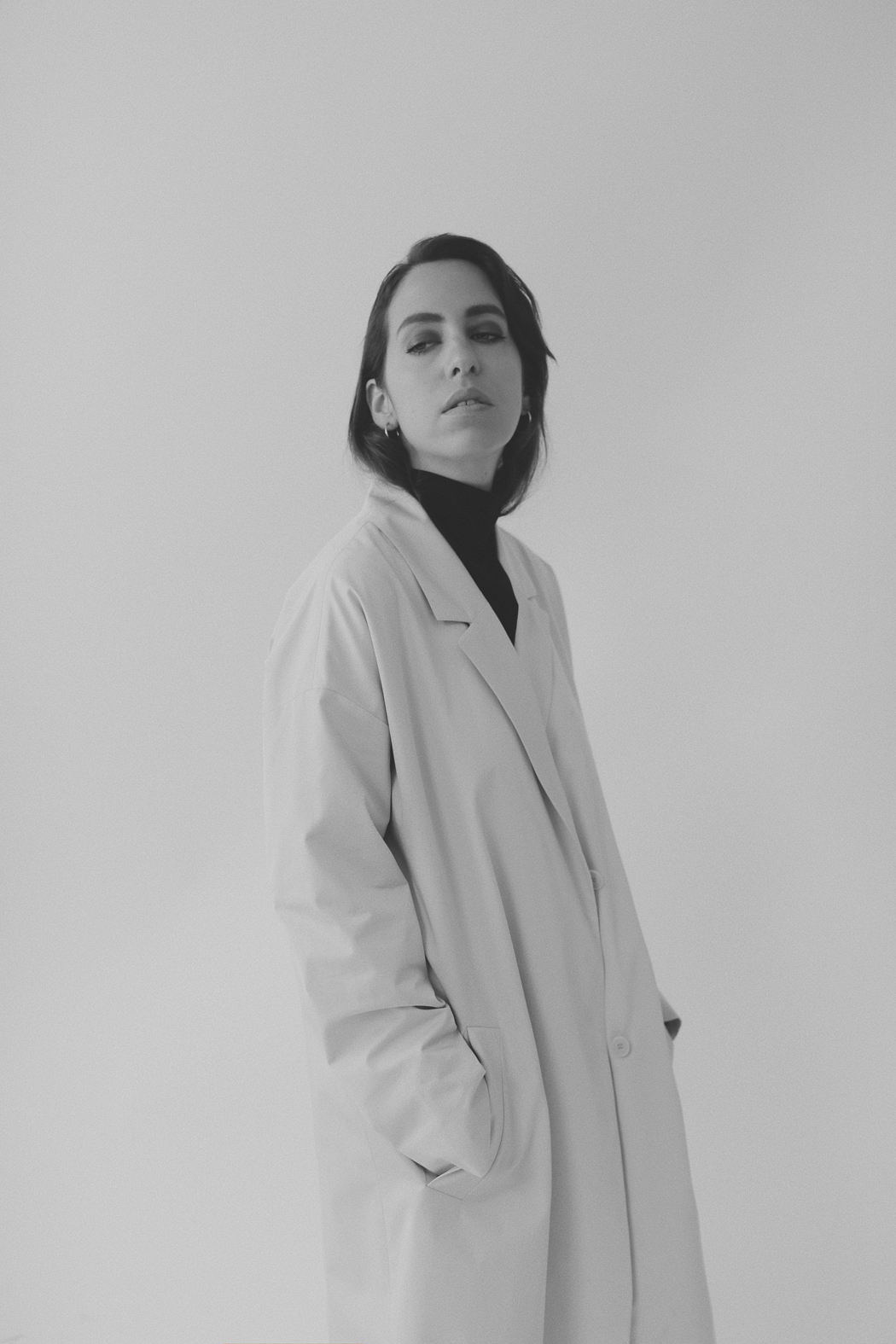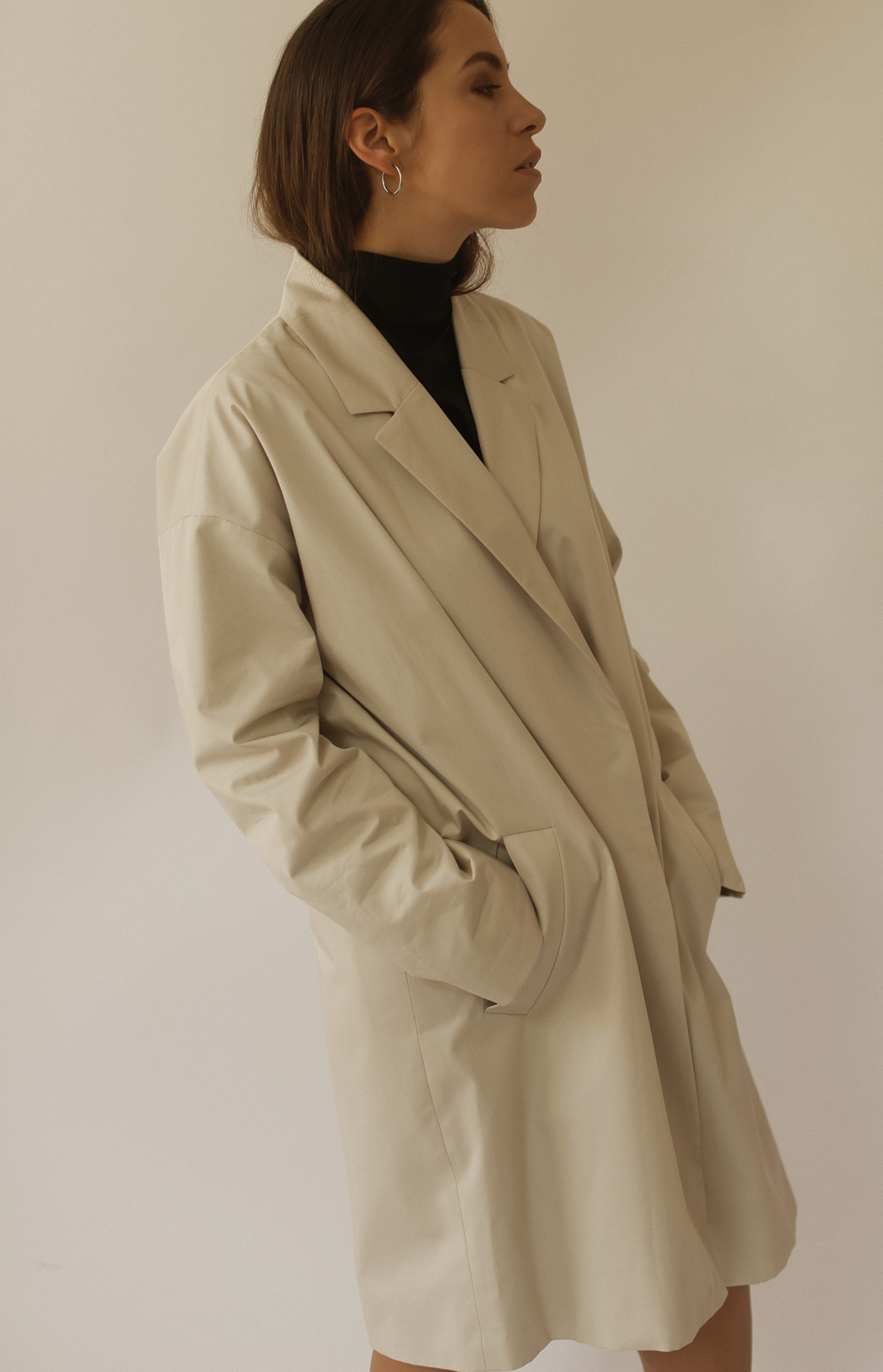 Total Look c/o COS
Coat WRAPOVER BLAZER COAT | Shirt BLACK HIGH NECK SHIRT | Earrings SILVER MID-HOOP EARRINGS
ENG // Exactly one year ago I had the chance to see one of PHILLIP K. SMITH III's works in the Coachella Valley near Palm Springs. The huge mirror installation was built in the sand and dust of the desert – somewhere in the middle of nowhere. Now, twelve months later, I visited SALONE DEL MOBILE with COS to celebrate the unveiling of his new work. The setting changed. The desert transformed to a city. The dust to a historical place. For the installation OPEN SKY, PHILLP K. SMITH III chose to create a work that reflects the Milanese sky. His new work is placed in the central courtyard and gardens of the historical Palazzo Isimbardi in the heart of Milan. The view of the sky is brought to the ground of the courtyard by reflecting it through the facets of the mirrors. Every visitor's experience of the installation will be different because the sky is always changing and the individual view will always be unique. The installation is open to the public from April 17th – 22nd at Palazzo Isimbardi, Corso Monforte 35, 20122 Milan.
– In Zusammenarbeit mit COS –
All thoughts and ideas are 100% my own! Thank you so much for supporting partner posts and brands that supports this website.