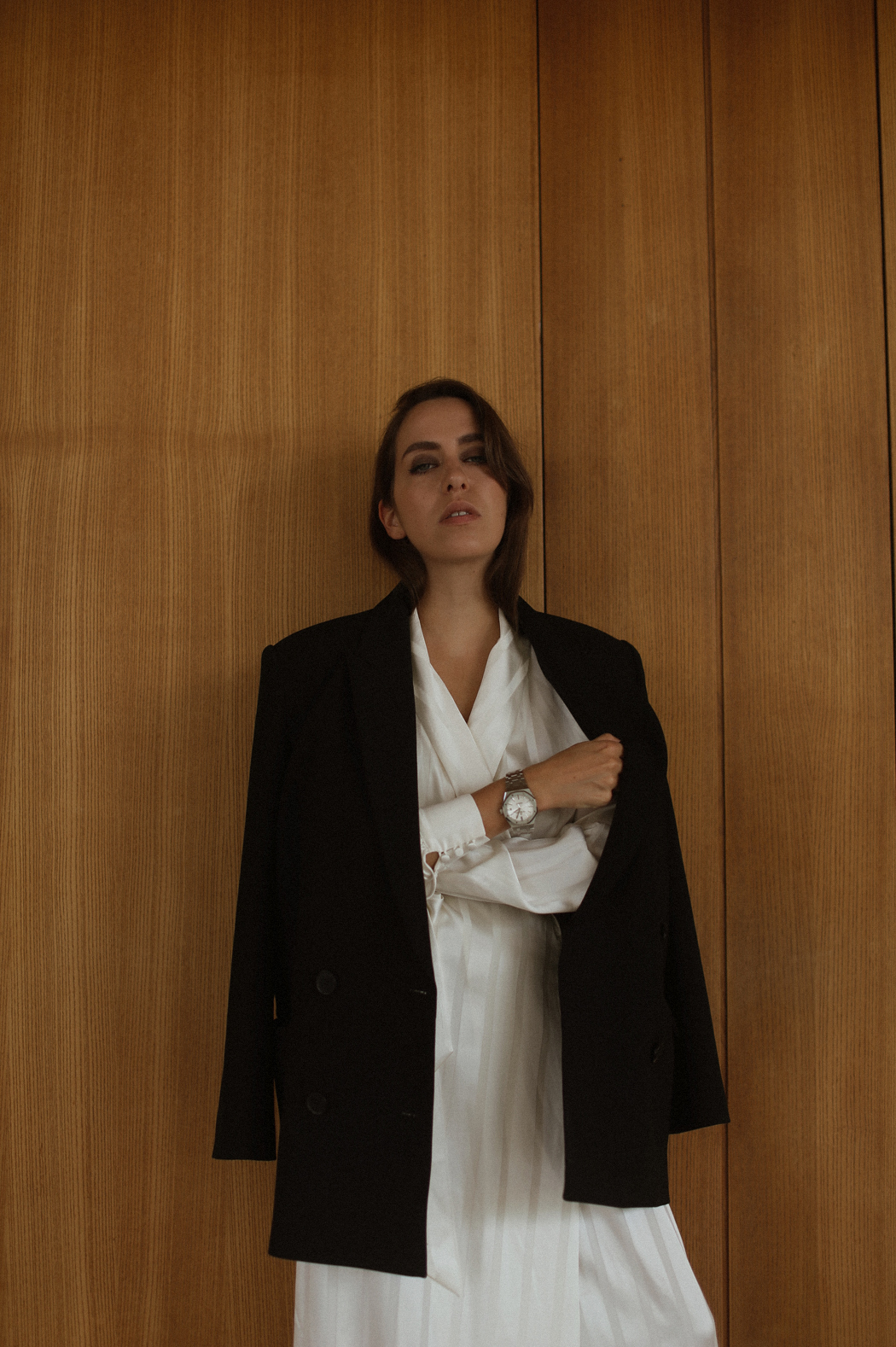 Zeitlosigkeit, Tradition und klassisches Design – Werte, die mich in meinem Leben seit einigen Jahren begleiten und immer essentieller für mich werden. Investitionen in gute Dinge und zeitlose Designklassiker haben sich über die Zeit hinweg ganz besonders bewährt. Die Kaufentscheidungen werden überlegter, die Auseinandersetzung mit Historie und Beständigkeit einer Marke oder eines Produktes immer wichtiger. Ich möchte Langlebigkeit, Qualität und etwas Besonderes. Ganz egal, ob es die Kleidung in meinem Kleiderschrank ist oder die Sessel in meinem Wohnzimmer. Dass mich Design aus den 1960er und 1970er Jahren am meisten anspricht, dürfte dem ein oder anderen Leser sicher mittlerweile bekannt sein. Keine anderen Dekaden haben so viel spannendes Design hervorgebracht.
Ein ganz besonderes Stück wurde im Jahr 1972 entworfen und lanciert: Die Royal Oak von AUDEMARS PIGUET. Designer Gerald Gentas – einer der bekanntesten Uhrendesigner seiner Zeit – entwarf die Royal Oak aus Stahl als eine Referenz an einen Taucherhelm – die Bolzen und die stilbildende achteckige Lünette lassen den Träger direkt daran erinnern. Die Glieder des Stahlarmbandes verkleinern sich kontinuierlich bis zum Verschluss. Das Design ist simpel, aber doch besonders. Es ist elegant und nicht zu aufdringlich. Ein "Timepiece"-Objekt, das es so in der Form zur damaligen Zeit noch nicht gab. Es war etwas Neues. Gleichzeitig wurde die Uhr schnell zu Gentas Lebenswerk. Nun ziert ein Objekt dieses klassischen Designs mein Handgelenk. Die Uhr ist vielseitig. Passt tatsächlich zu jedem Look in meinem Kleiderschrank. Zum Abendlook genauso wie zum simplen All-Black-Tagesoutfit. So ist das nunmal mit Klassikern.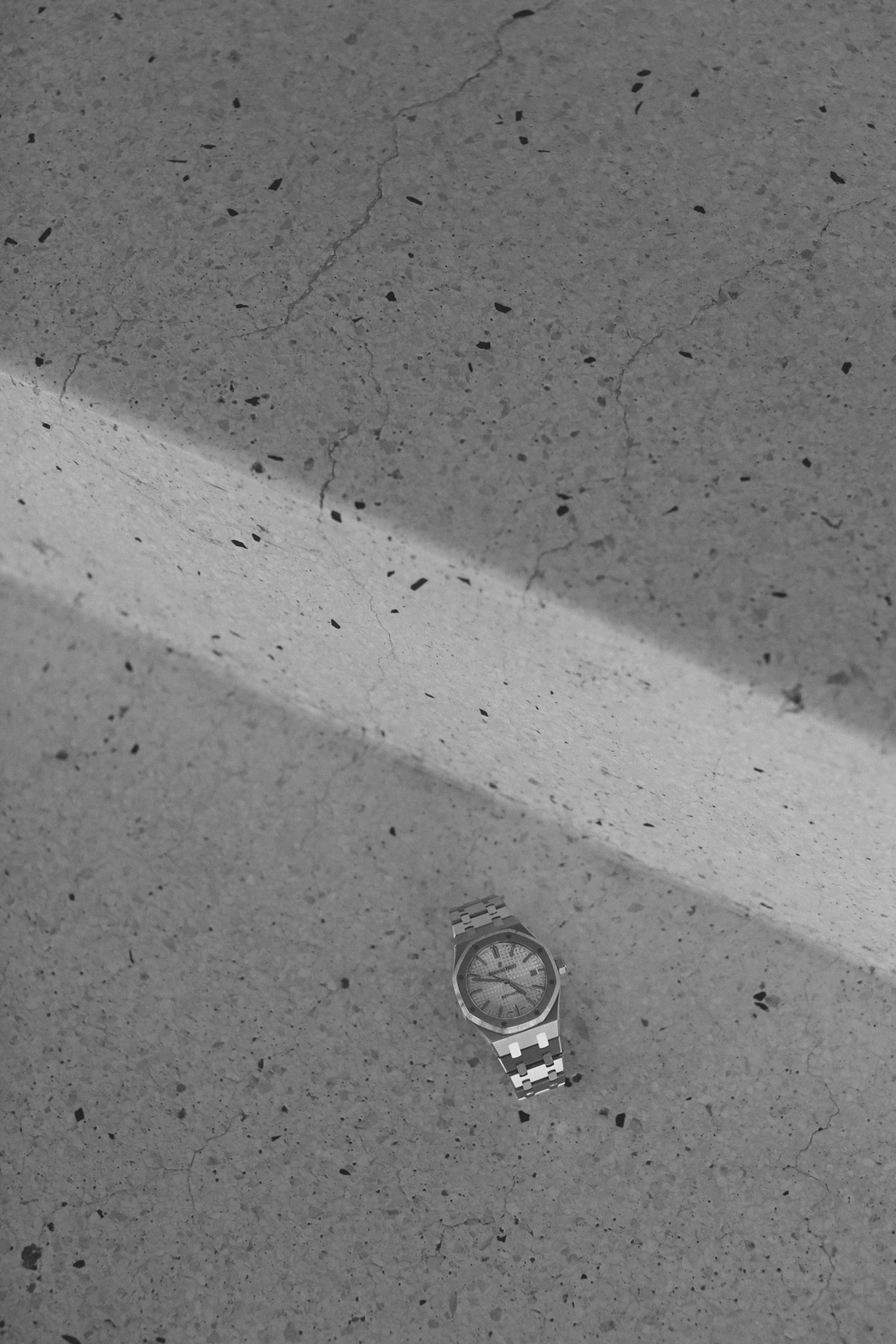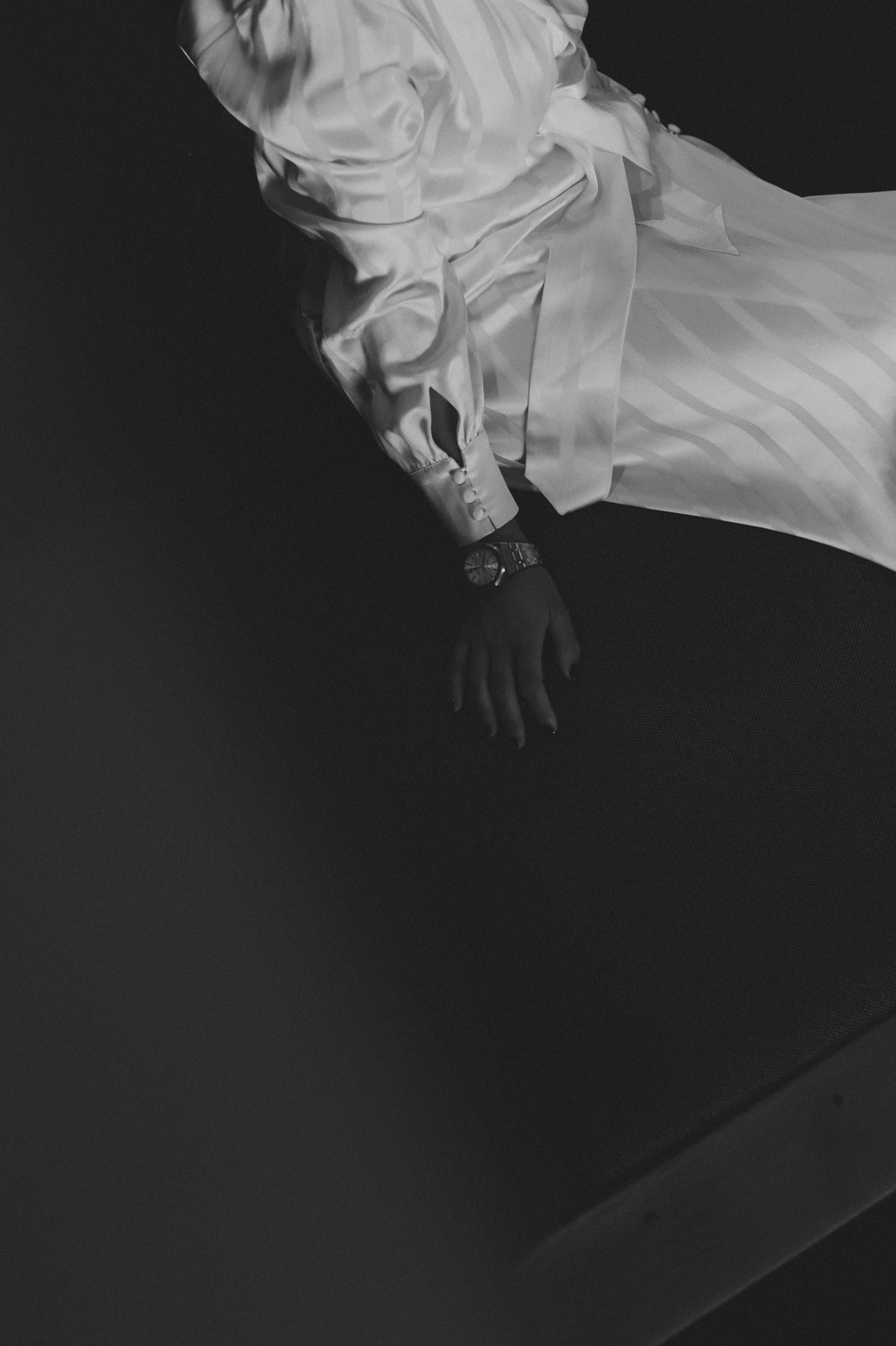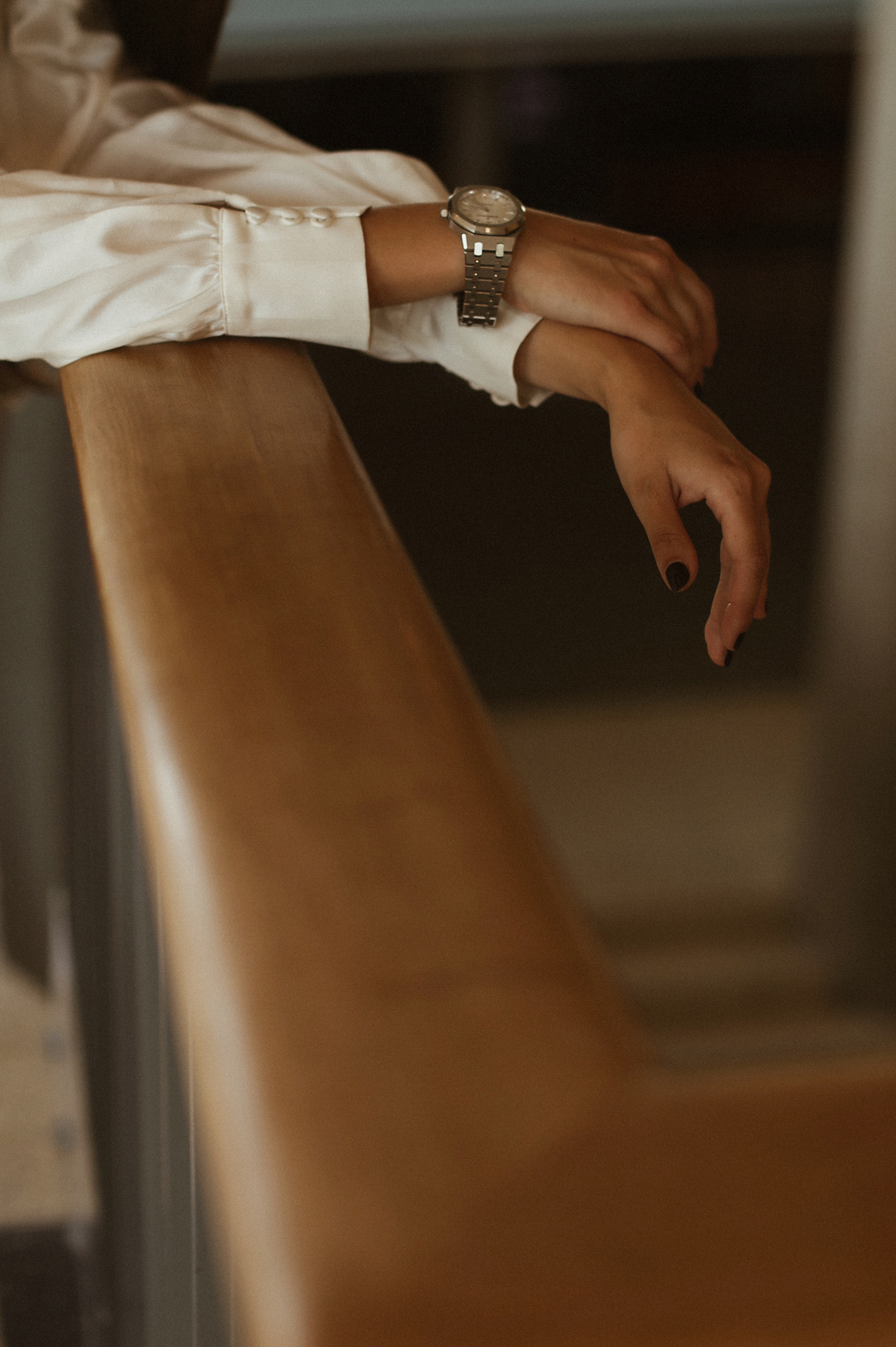 ENG // Timelessness, tradition and classic design – things that get more and more important to me when it comes to purchasing objects for my home, clothing and other things. You probably know that I'm a lot into 1960's and 1970's design. Those decades created the most classy and versatile objects, like the AUDEMARS PIGUET Royal Oak watch – designed by Gerald Gentas. Inspired by a traditional diver's helmet, the steel timepiece was characterized by eight clearly visible hexagonal screws and its famous octagonal shaped bezel. The design is elegant, classy and unobtrusive. A timepiece which is characterized by a daring and revolutionary design and later became Gentas masterpiece of his career. Now one of those iconic pieces decorates my wrist. A minimalistic and classy watch which goes with everything.