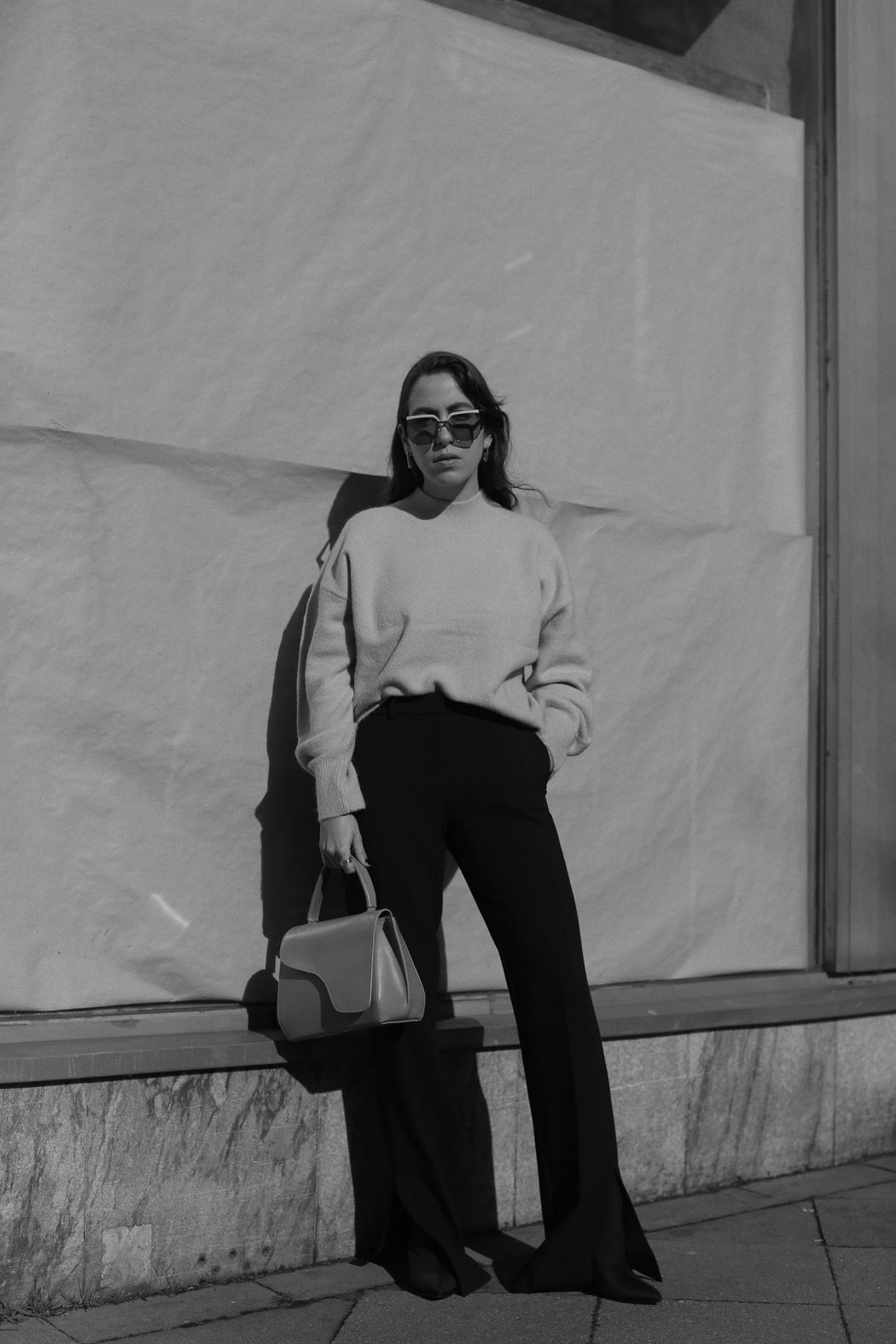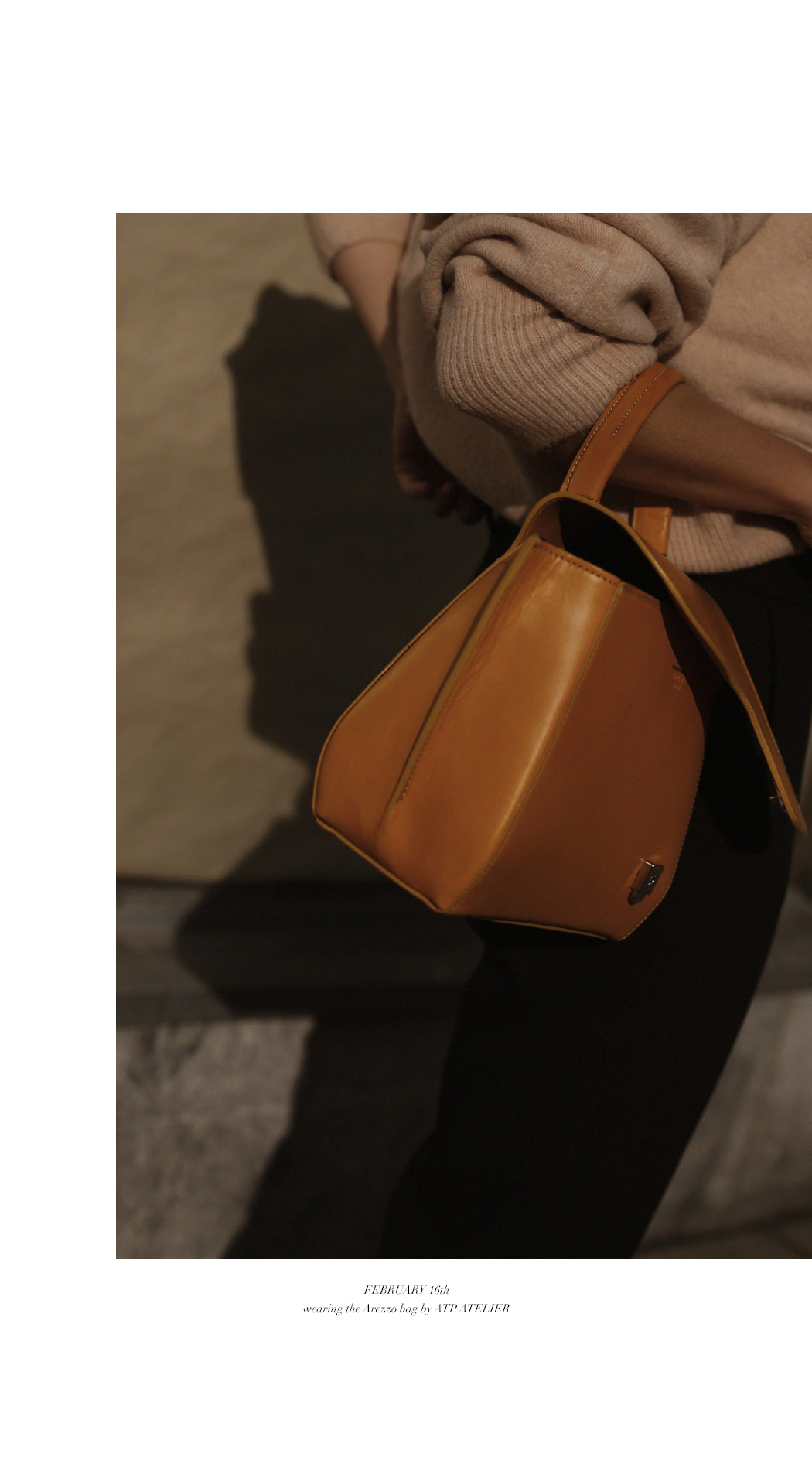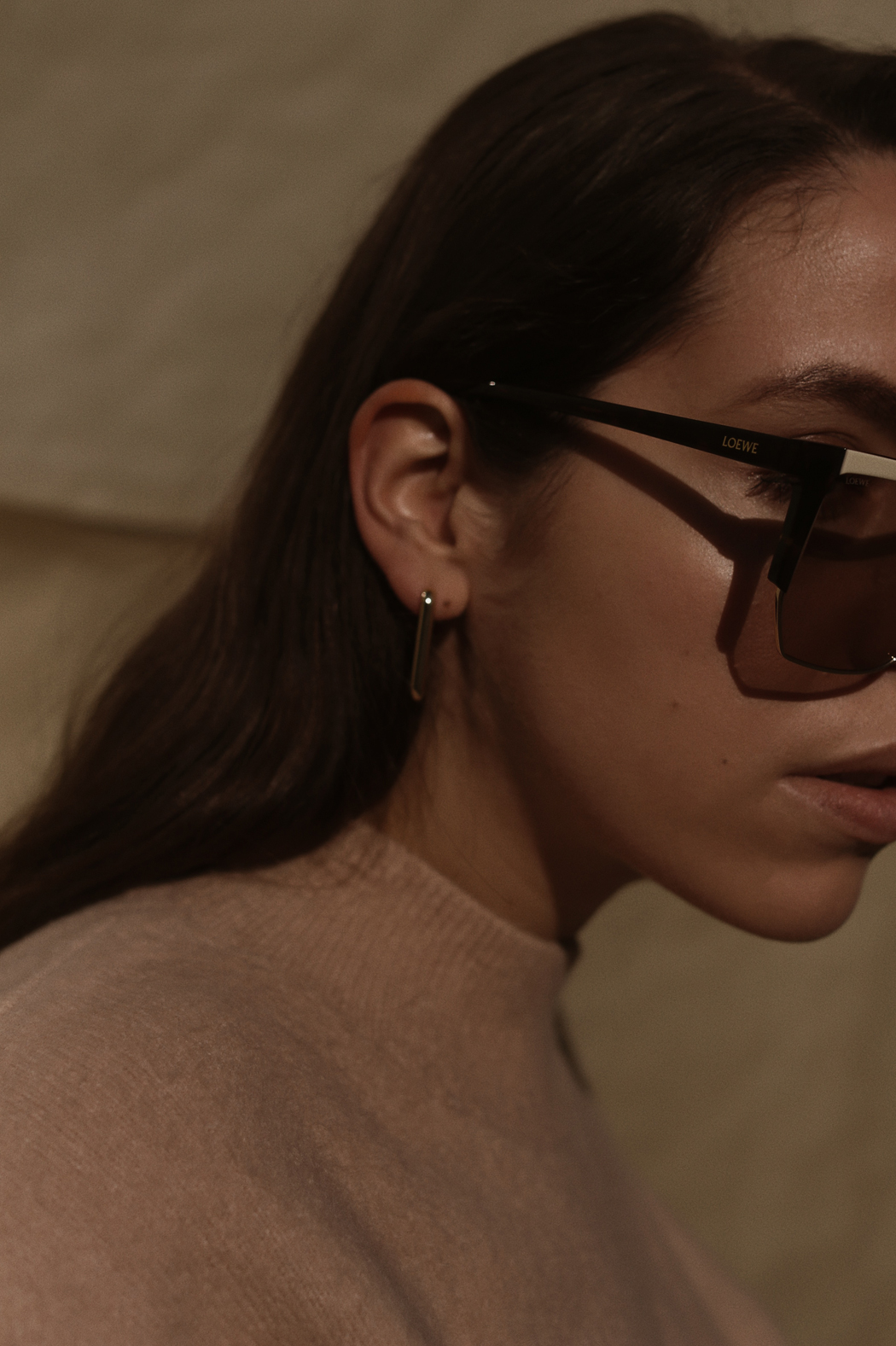 Knit c/o & OTHER STORIES | Pants MANGO | Boots c/o & OTHER STORIES | Bag c/o ATP ATELIER | Sunglasses LOEWE (also AVAILABLE HERE) | Earrings c/o & OTHER STORIES
Sweater weather and craving for Spring! Das ich nicht der größte Fan vom Winter bin, habt ihr vielleicht schon mitbekommen. In den letzten Tagen hatten wir hier das Glück, dass es etwas wärmer geworden ist und sich (in der Sonne!) fast schon etwas wie Frühling anfühlte. Genau die richtige Gelegenheit um zum ersten Mal meine neue Sonnenbrille von LOEWE auszuführen. Bestellt habe sich sie zu Beginn des Jahres, nachdem ich bereits seit längerer Zeit auf der Suche nach DER perfekten Sonnenbrille mit einem leichten 70s Hauch war. Ich hatte ja schon seit einiger Zeit ein Auge auf die Filipa Sunglasses geworfen, doch manchmal lohnt es sich wirklich noch etwas zu warten. Die neue Kollektion des spanischen Labels macht es möglich: die Sara ist nicht ganz so riesig wie sein Vorgängermodell, der Rahmen ist kantiger und die Farbkombination auch irgendwie besser gelungen. Dazu trage ich eine Palazzo Hose von MANGO, einen beigen Pullover aus der aktuellen & OTHER STORIES Kollektion und die Arezzo Bag von ATP ATELIER.
ENG // It's sweater weather! And currently I'm totally craving for spring and spring pieces. At the beginning of the year I bought my first spring/summer piece of the season from the new LOEWE collection: the Sara sunglasses in cream/dark havana – the most perfect seventies inspired style. I wore my newest addiction with a nude sweater by & OTHER STORIES, black MANGO palazzo pants and the Arezzo bag by ATP ATELIER.