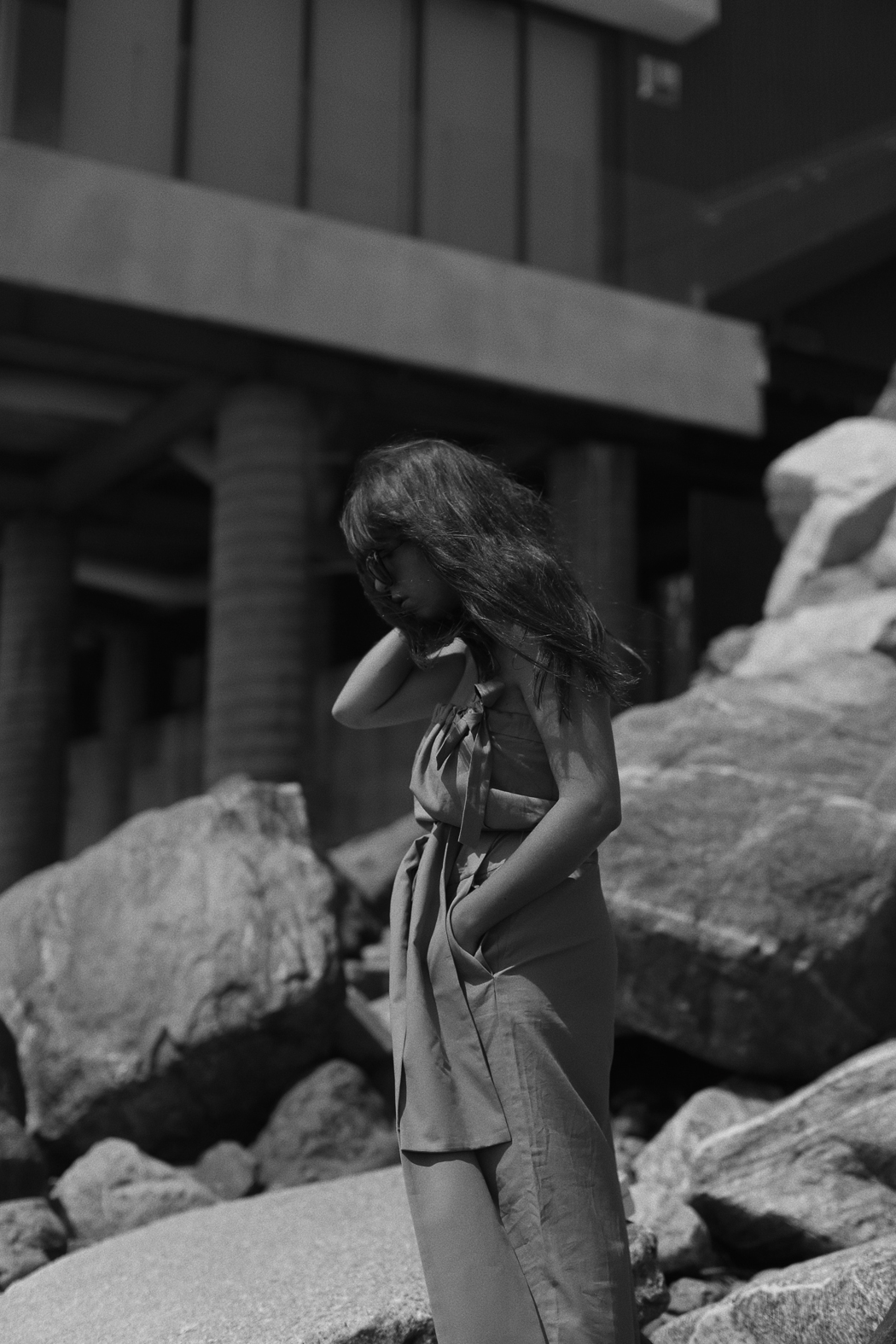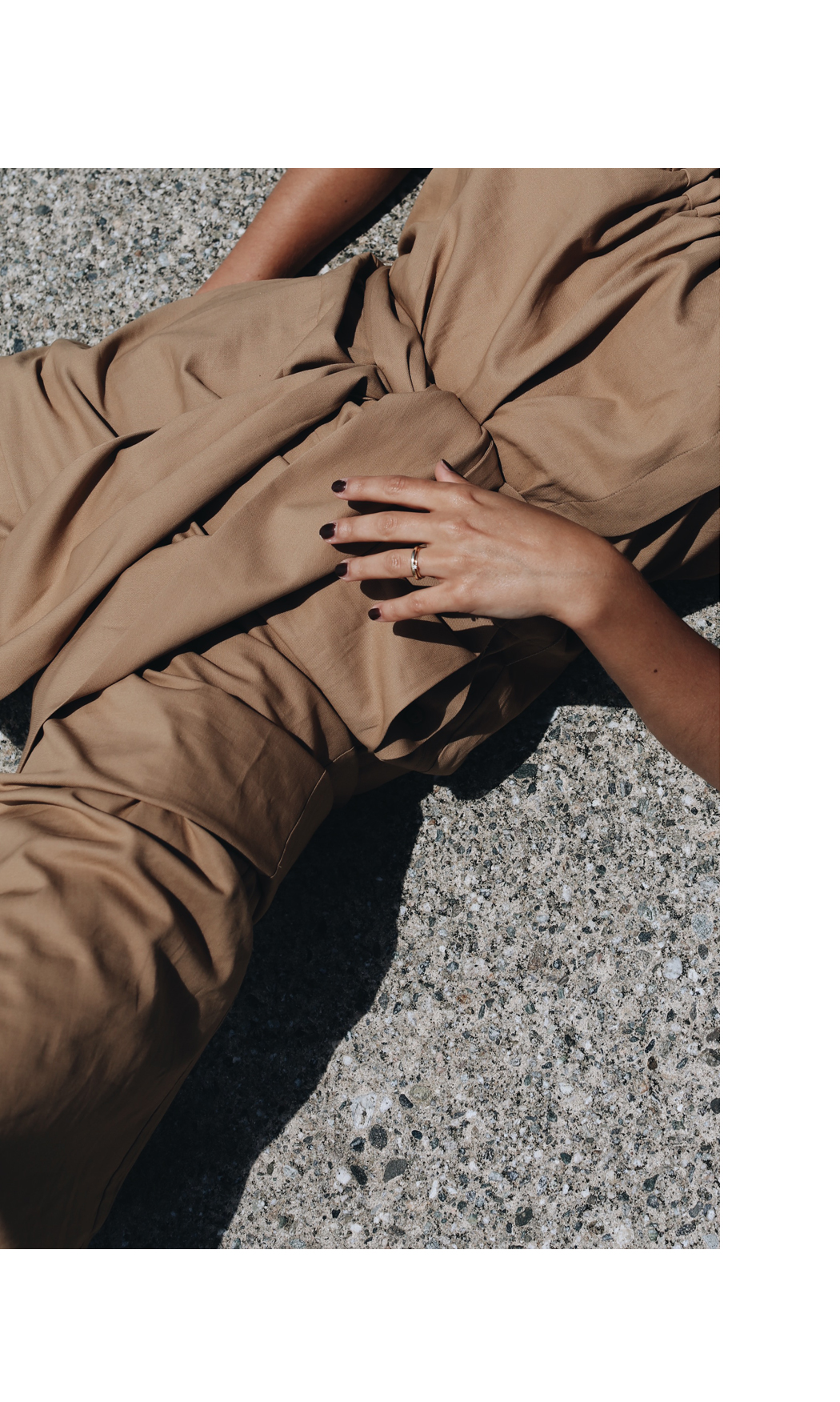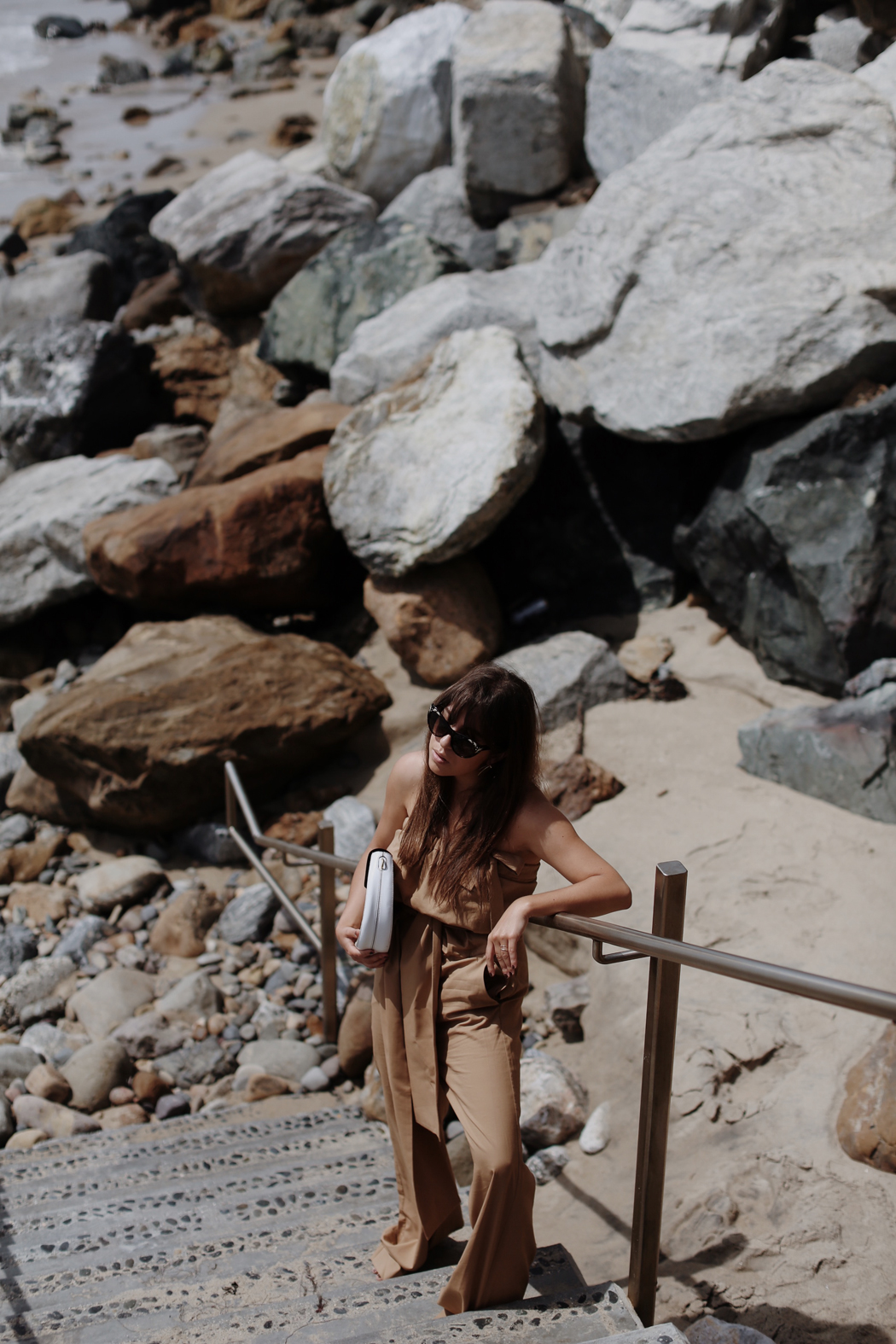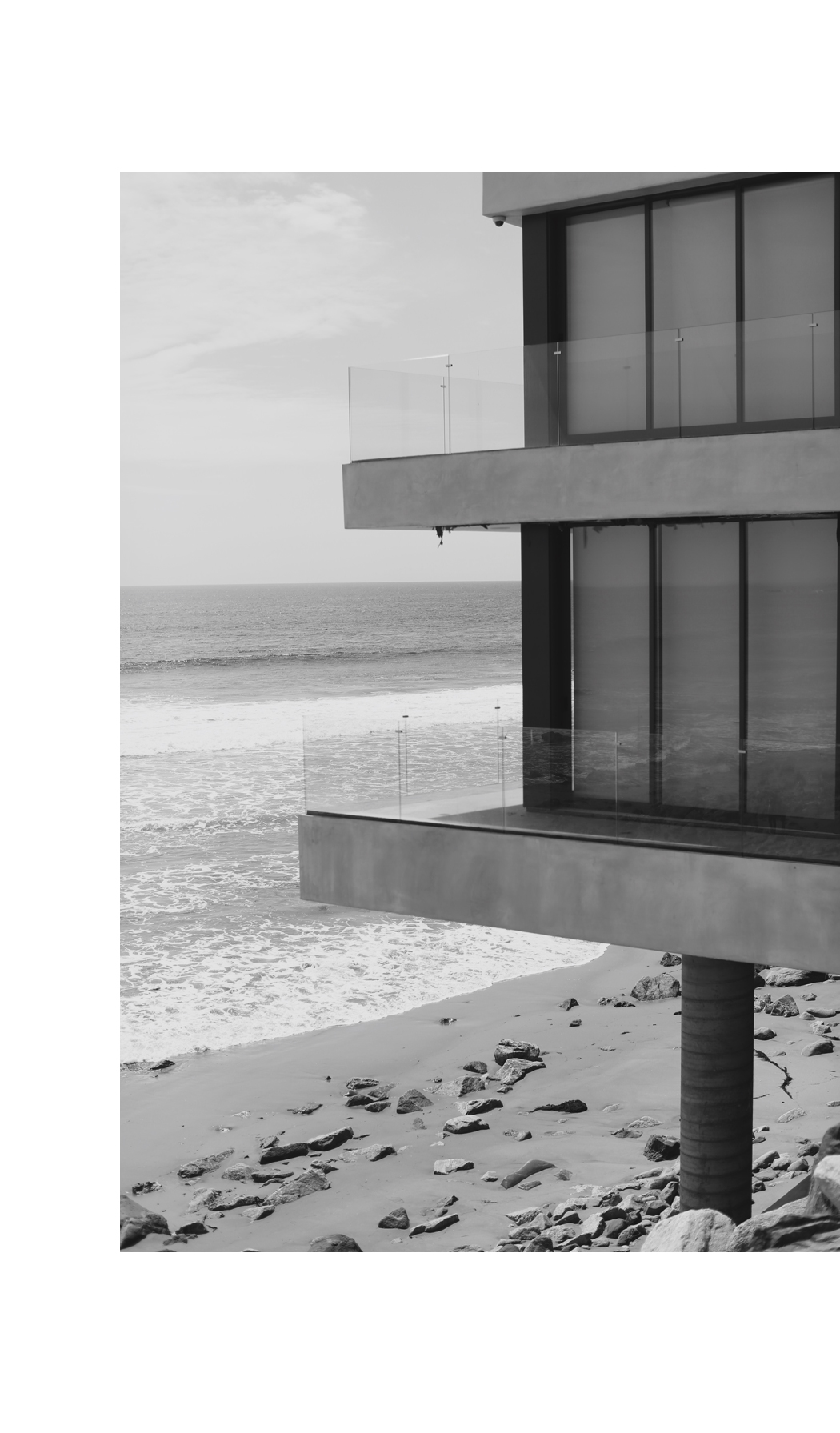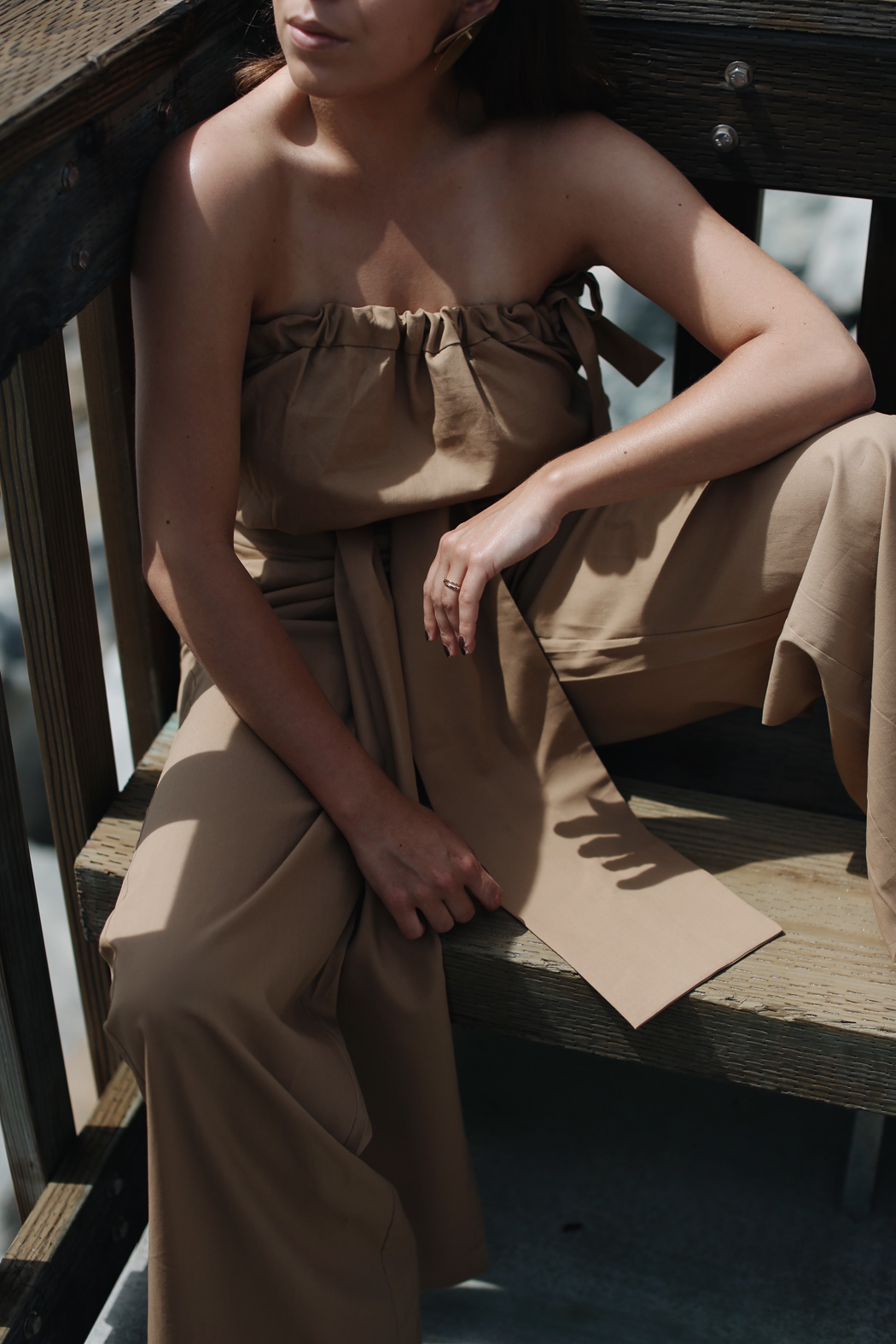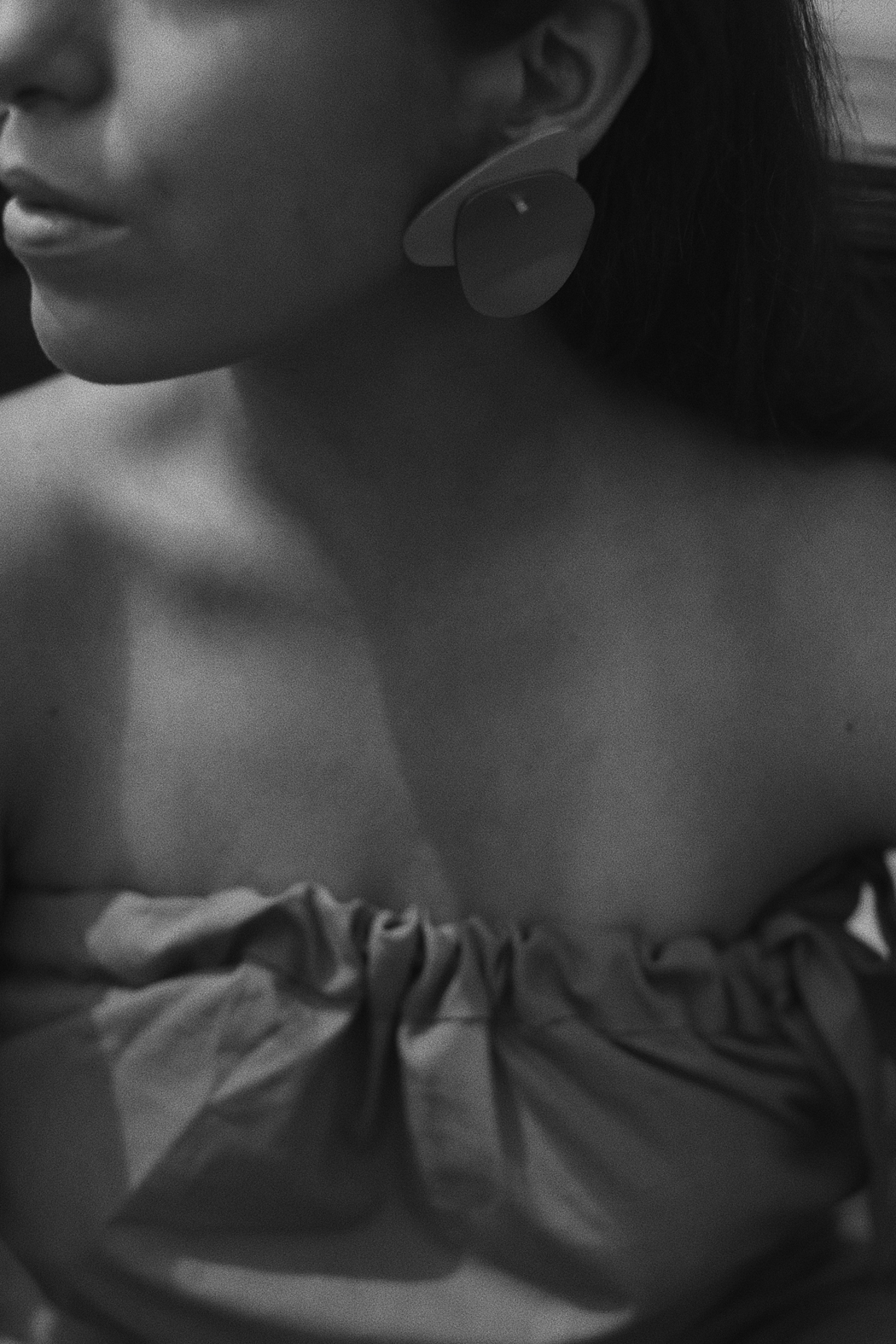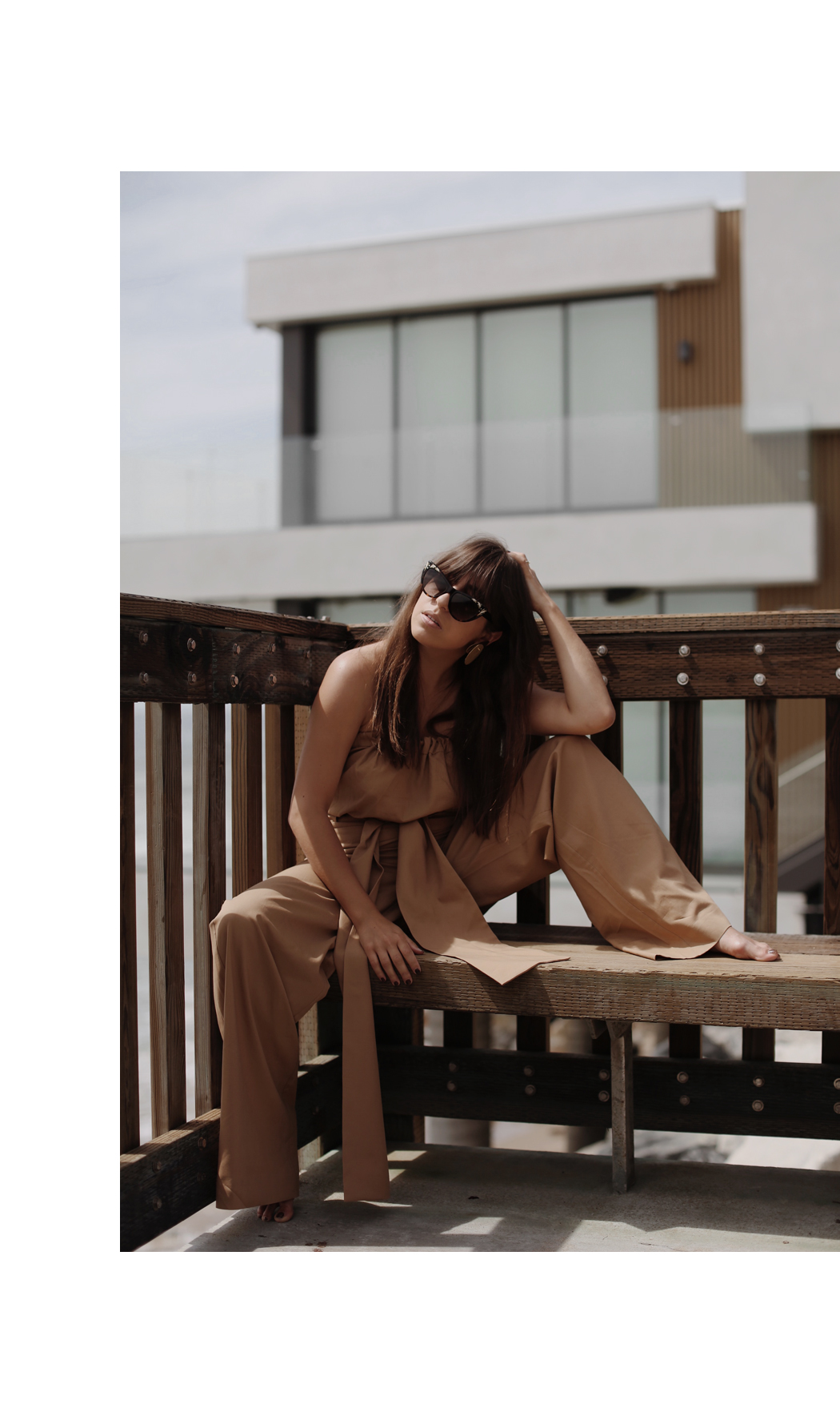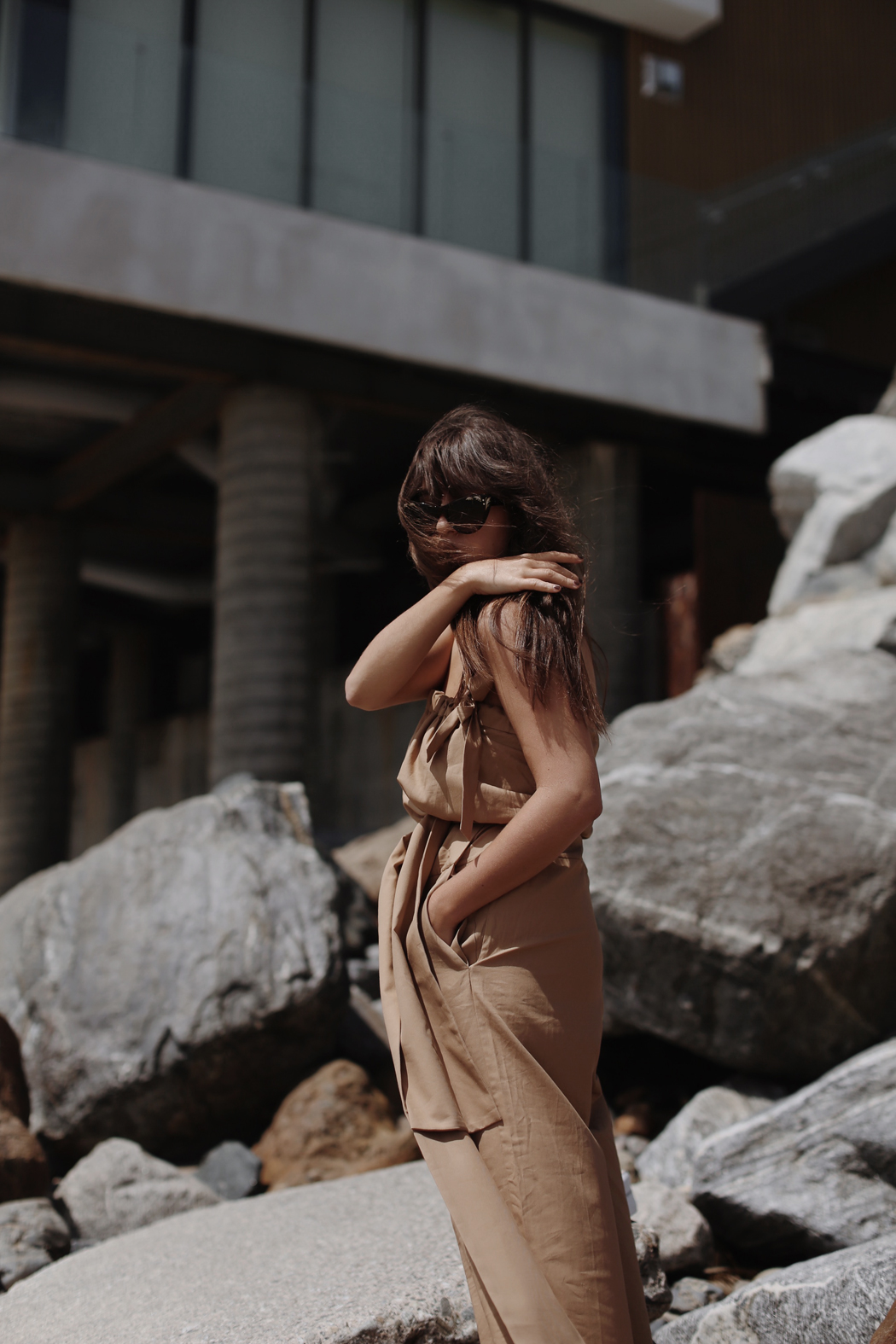 Jumpsuit c/o COS | Bag c/o COCCINELLE (in LEATHER HERE) | Sunglasses GUCCI (SLIMMER VERSION HERE) | Earrings c/o COS

Wrapped in COS – zugegeben, das Teil ist nichts für einen klassischen Alltagslook. Und irgendwie könnte ich mir nicht mal ansatzweise vorstellen den Jumpsuit hier in Deutschland zu tragen. Irgendwie würde das nicht passen. Es gibt Kleidungsstücke die tatsächlich nur an bestimmten Orten funktionieren. Kennt ihr das? Das Teil von COS ist definitiv so ein Kandidat. Er ist weit, sehr sogar und vielleicht sogar ein bisschen unpraktisch. Aber eines ist er auf jeden Fall: ein geniales Teil für den Urlaub. Ich bin ehrlich mit euch – denn ihr wisst ja wie klein ich bin – die Hosenbeine habe ich tatsächlich für die meiste Zeit zu einer Shorts gekrempelt getragen (besonders beim Autofahren essentiell – hier im Post könnt ihr's sehen). Für das Shooting bin ich allerdings zum eigentlich-gedachten-Standard-Look des Overalls gewechselt und habe die Beine wieder komplett unten getragen. Mit Heels sicherlich auch perfekt für einen Abendlook, vielleicht kann ich euch demnächst noch mal eine andere Trage-Version zeigen, doch momentan ist kein Urlaub geplant. Vielleicht sollte ich dem Teil aber auch einfach doch noch eine Chance auf deutschem Boden geben. Wir werden sehen. Zum Einteiler trage ich eine Cat-Eye Sonnenbrille von GUCCI und die Carousel Bag von COCCINELLE.
ENG // Wrapped in COS – to be honest, this piece is not made for wearing every day. For me this jumpsuit only works on vacation. It's lightweight, super-oversized (perfect for wearing it during hot days) and a total beach piece, right? Usually I wore it all rolled up (like in this post), but I also wanted to show you the regular fit and style. Not suitable for daily use, but I love this piece. I also wear cat eye sunglasses by GUCCI and the COCCINELLE carousel bag. 

[show_shopthepost_widget id="2685715″]