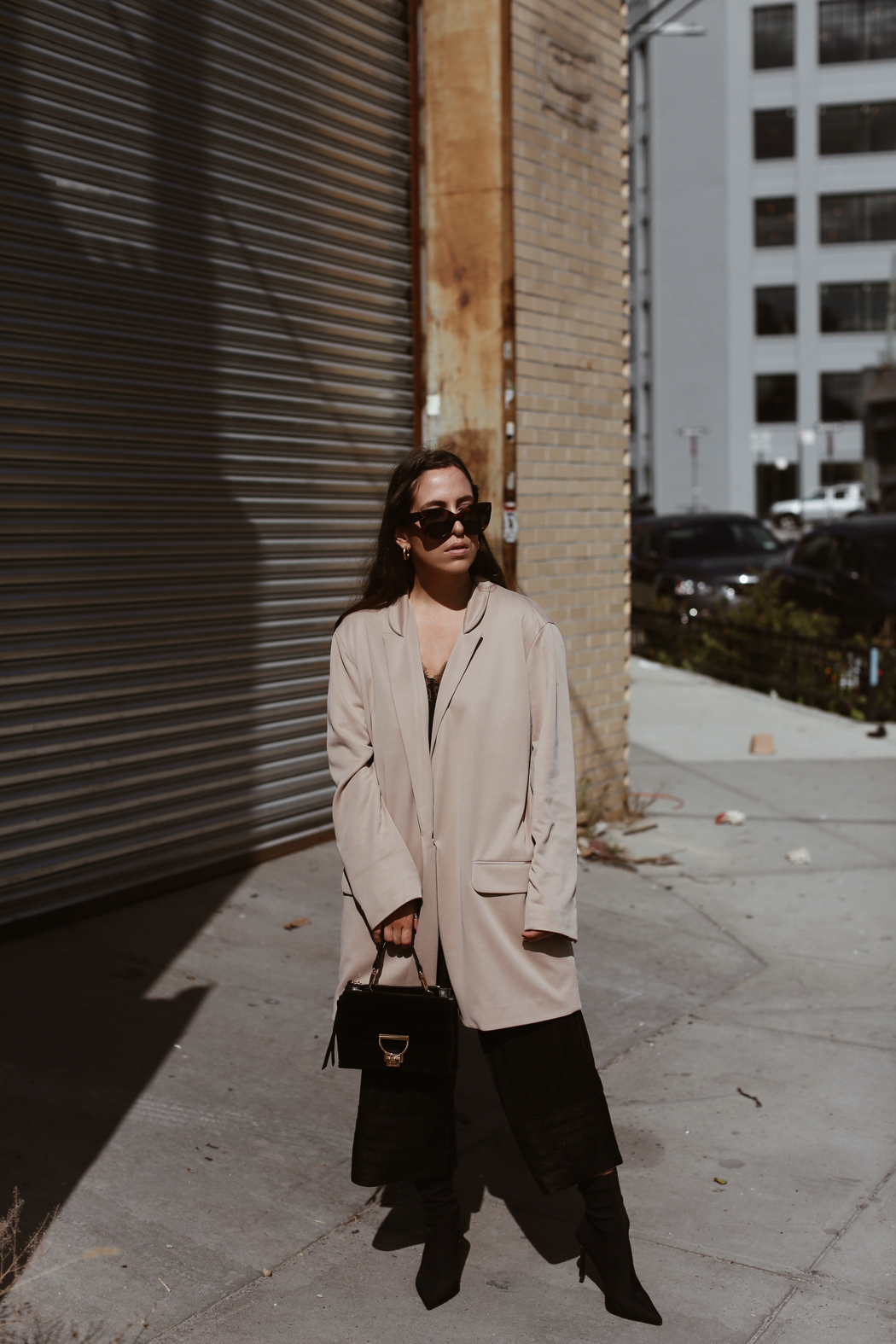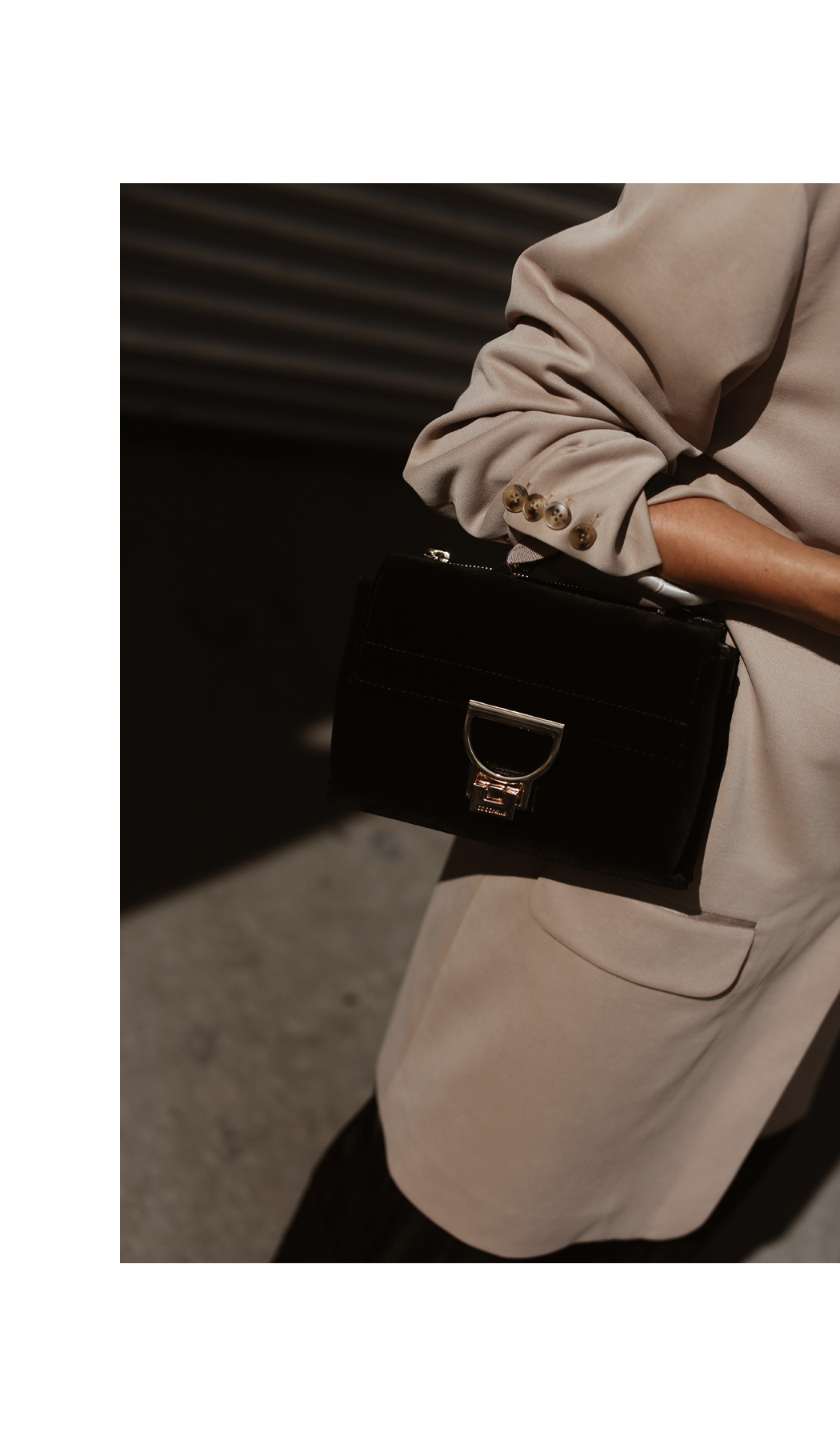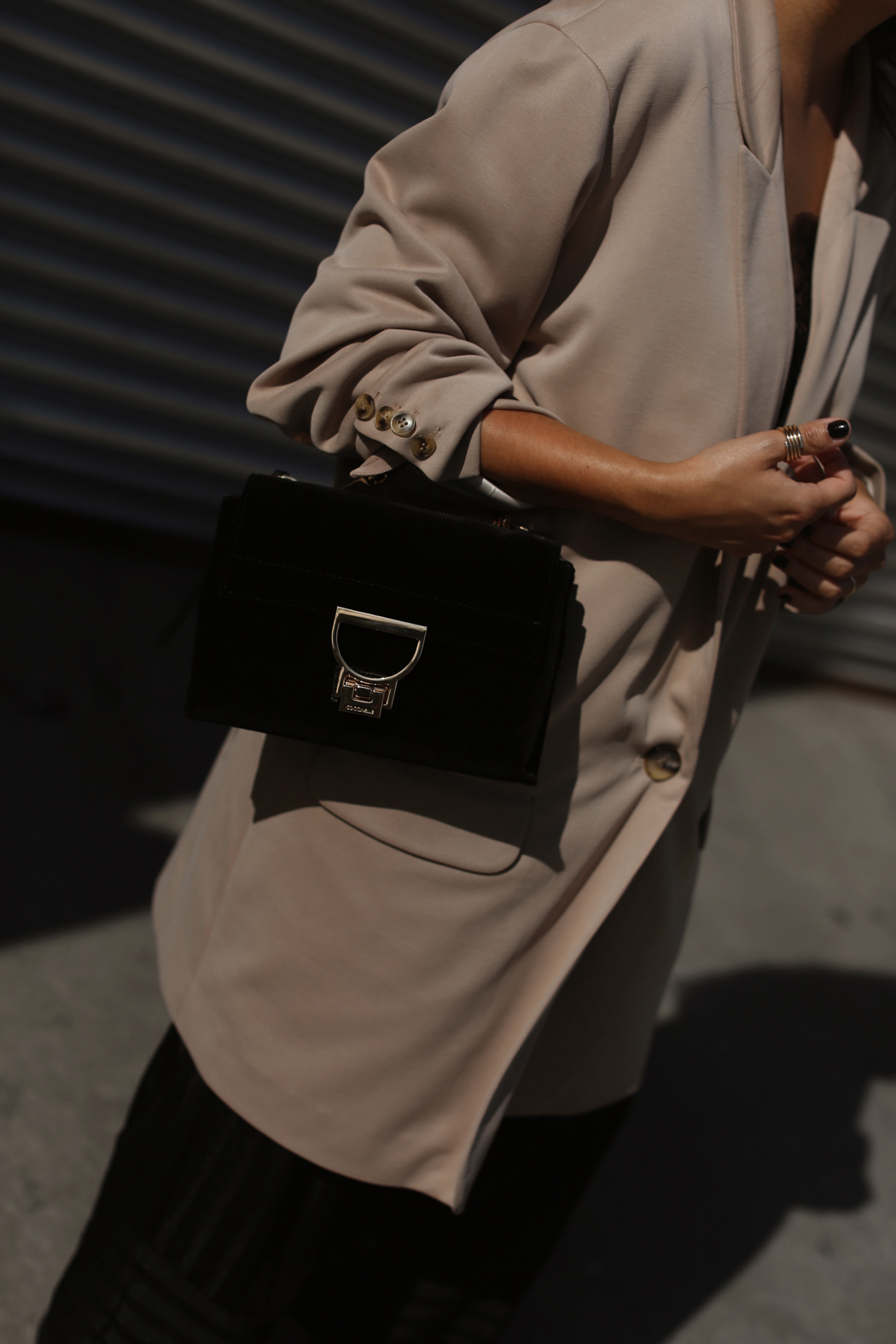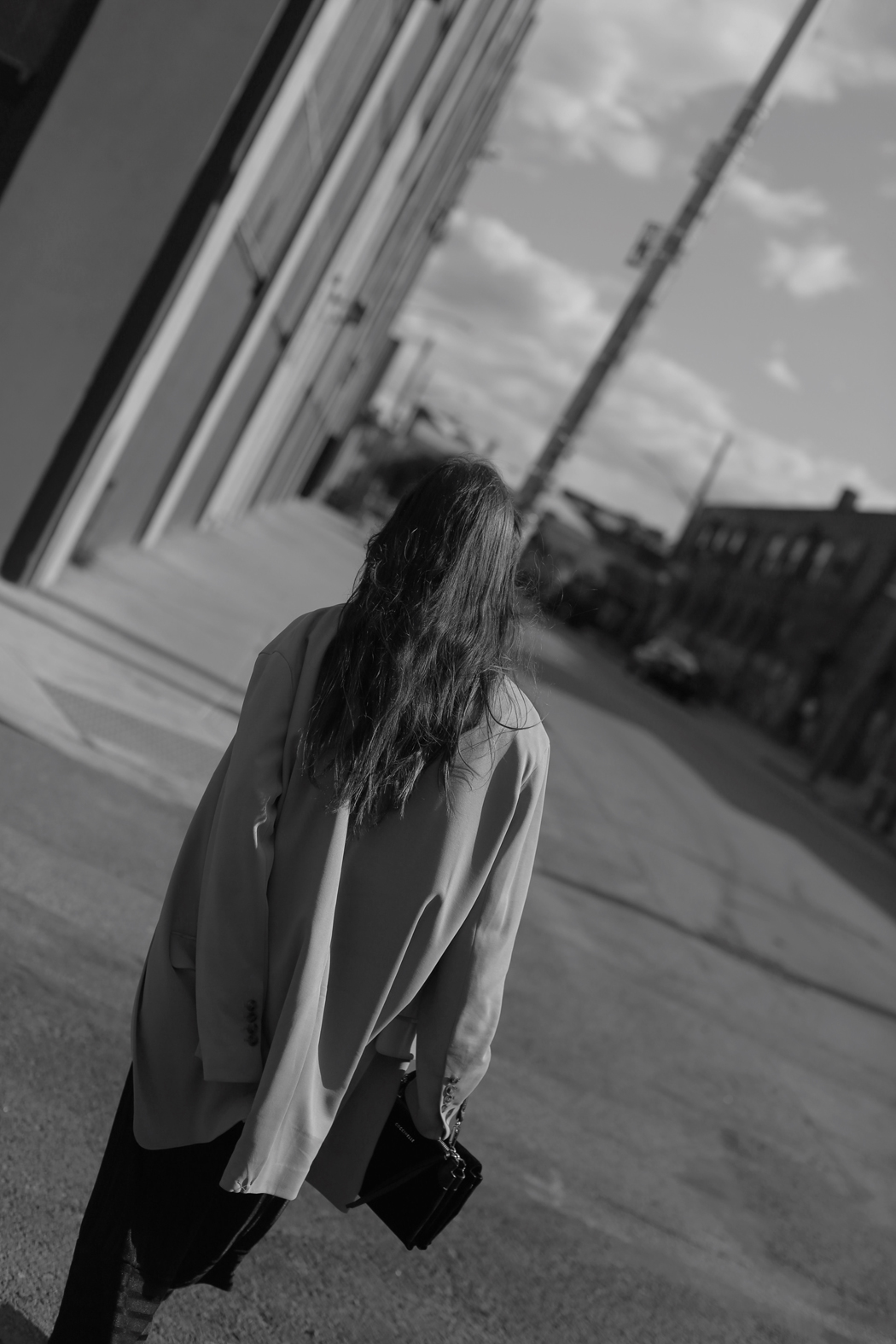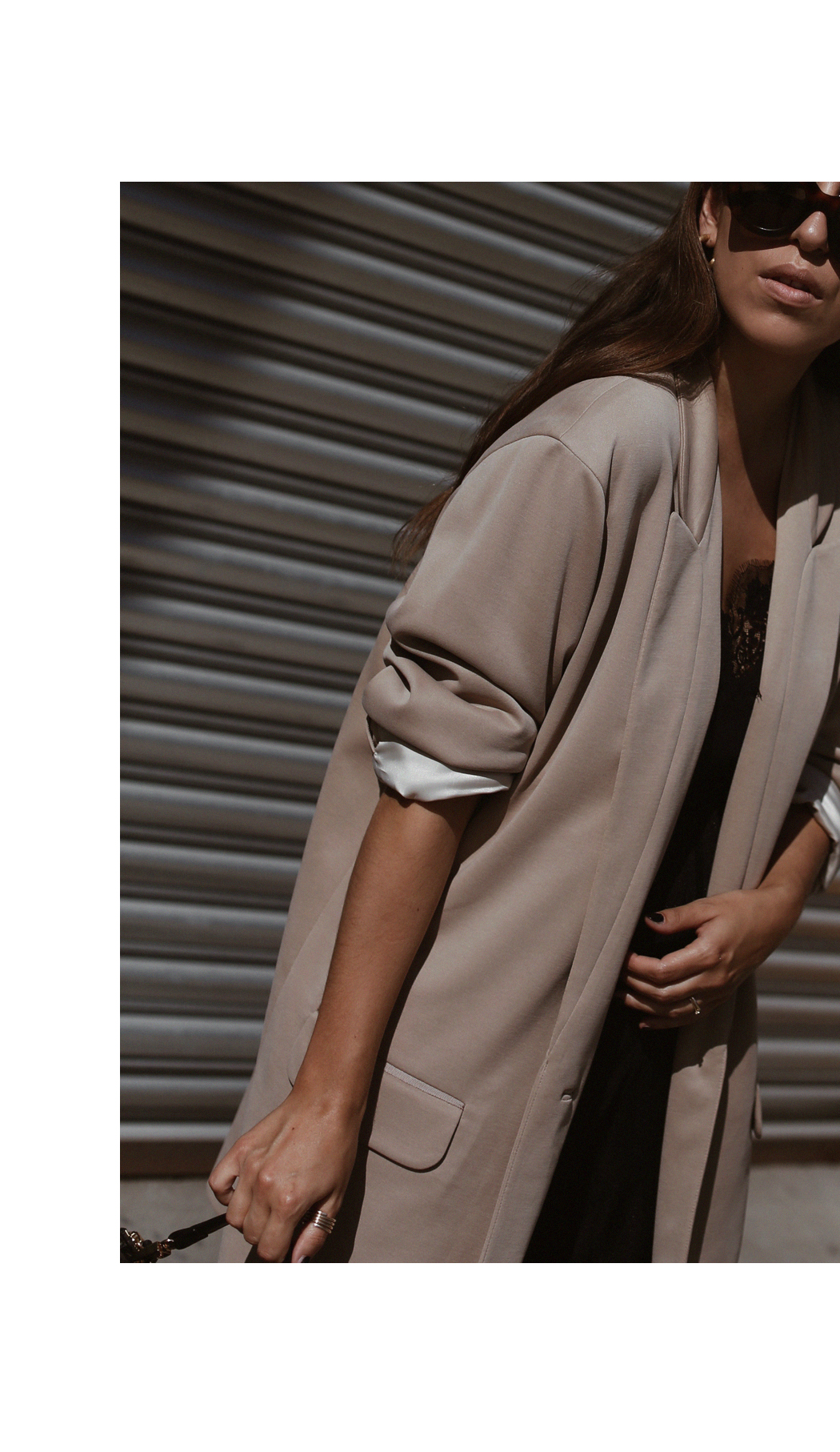 Blazer c/o HALSTON HERITAGE | Pants ZARA (similar AVAILABLE HERE) | Bag c/o COCCINELLE (also IN TAN AVAILABLE HERE) | Sunglasses CÉLINE | Boots MANGO (similar AVAILABLE HERE or LUXURY VERSION HERE) | Earrings c/o JANE KOENIG
Oh New York! Ihr habt es vielleicht mitbekommen – entweder durch Instagram oder durch die Abwesenheit hier auf dem Blog – ich war mal wieder in den USA unterwegs. Ihr wisst ja, ich kann es einfach nicht lassen. Knapp zwei Wochen habe ich wieder in meinem liebsten Land verbracht – während der ersten Hälfte stand die New York Fashion Week auf dem Plan – somit gab es einige Termine, Dates und natürlich jede Menge Action, so dass ich am Ende des Tages einfach nur noch ins Bett gefallen bin. Um etwas aus der Stadt rauszukommen, nach Entspannung zu suchen und etwas mehr vom Umland sehen zu können, hat es uns die restlichen Tage in die Hamptons verschlagen. Abschließend gab es noch einen kleinen Abstecher nach Connecticut – dazu aber an anderer Stelle mehr. Heute geht es erstmal um meinen ersten Look aus dem Big Apple – ein Look der während unserer Reise einer meiner liebsten war, quasi meine "Fashion Week Uniform" – bestehend aus einem Blazer von HALSTON HERITAGE, Culottes von ZARA und pointy Boots von MANGO (die perfekte Alternative zu den BALENCIAGAS). Die Tasche ist von COCCINELLE, die Sonnenbrille von CÉLINE und die Ohrringe von JANE KOENIG. Eingefangen haben wir den Look in Brooklyn – ein Ort der für mich einer der schönsten der Stadt ist. Er ist authentisch, weitläufiger als Manhattan und – das wichtigste – es gibt das beste Essen der Stadt. 
ENG // Oh New York! I spent the last two weeks in the US again, catching up some New York Fashion Week events, followed by a little roadtrip to the Hamptons and Connecticut. This is what I wore on our second day: a blazer by HALSTON HERITAGE, black ZARA culottes and some pointy boots by MANGO – definitely my most-worn-look during my stay in New York.