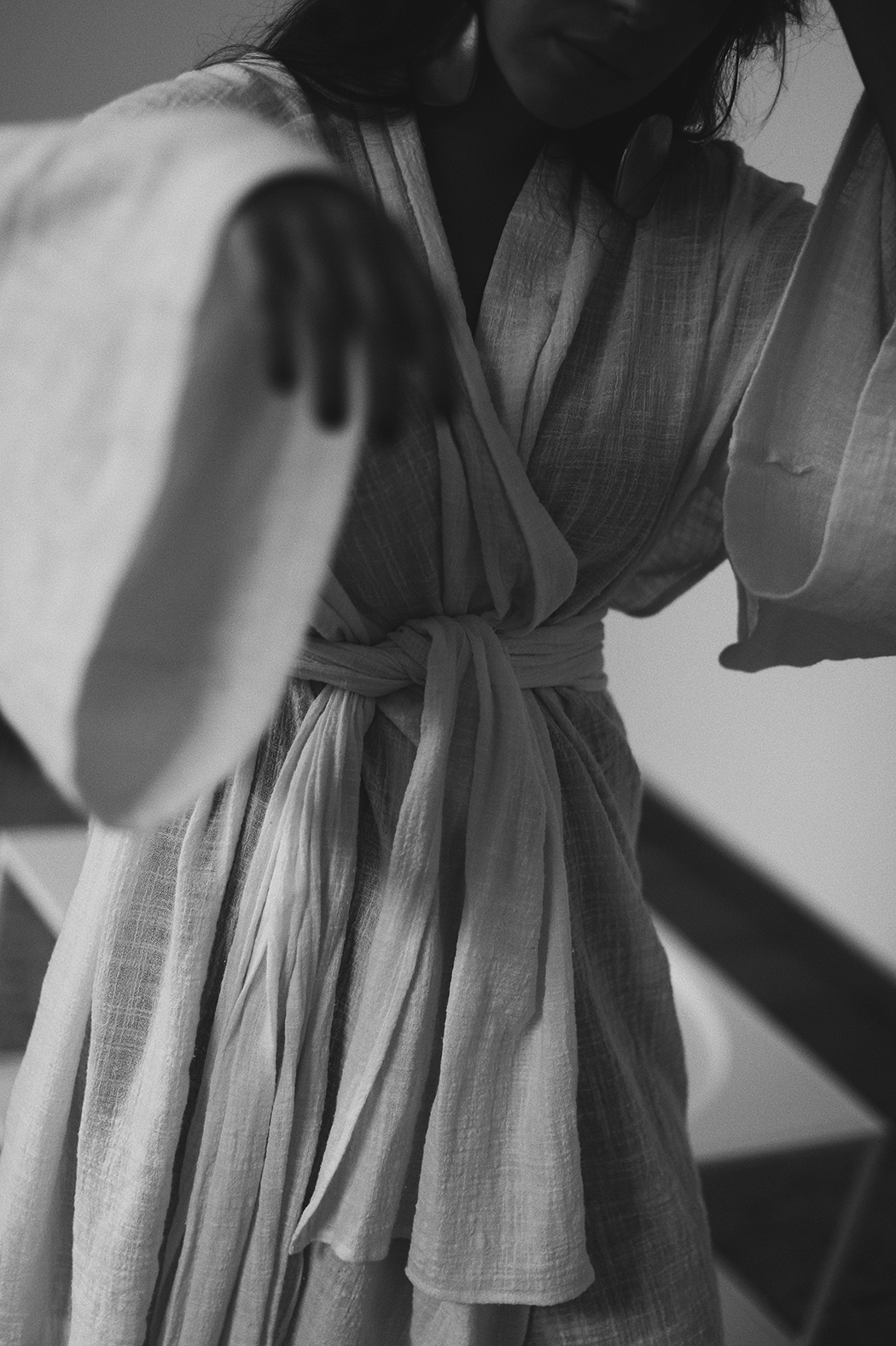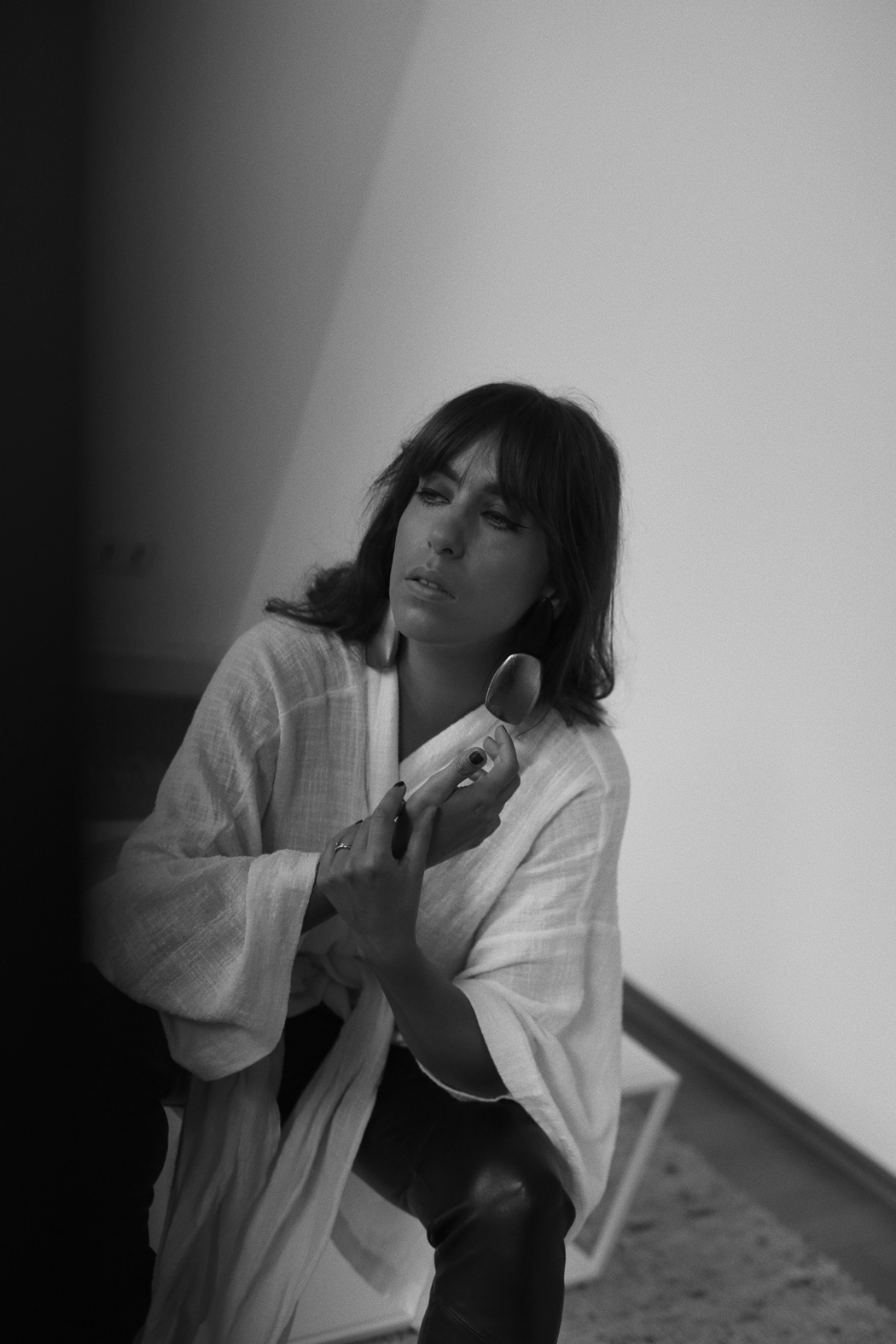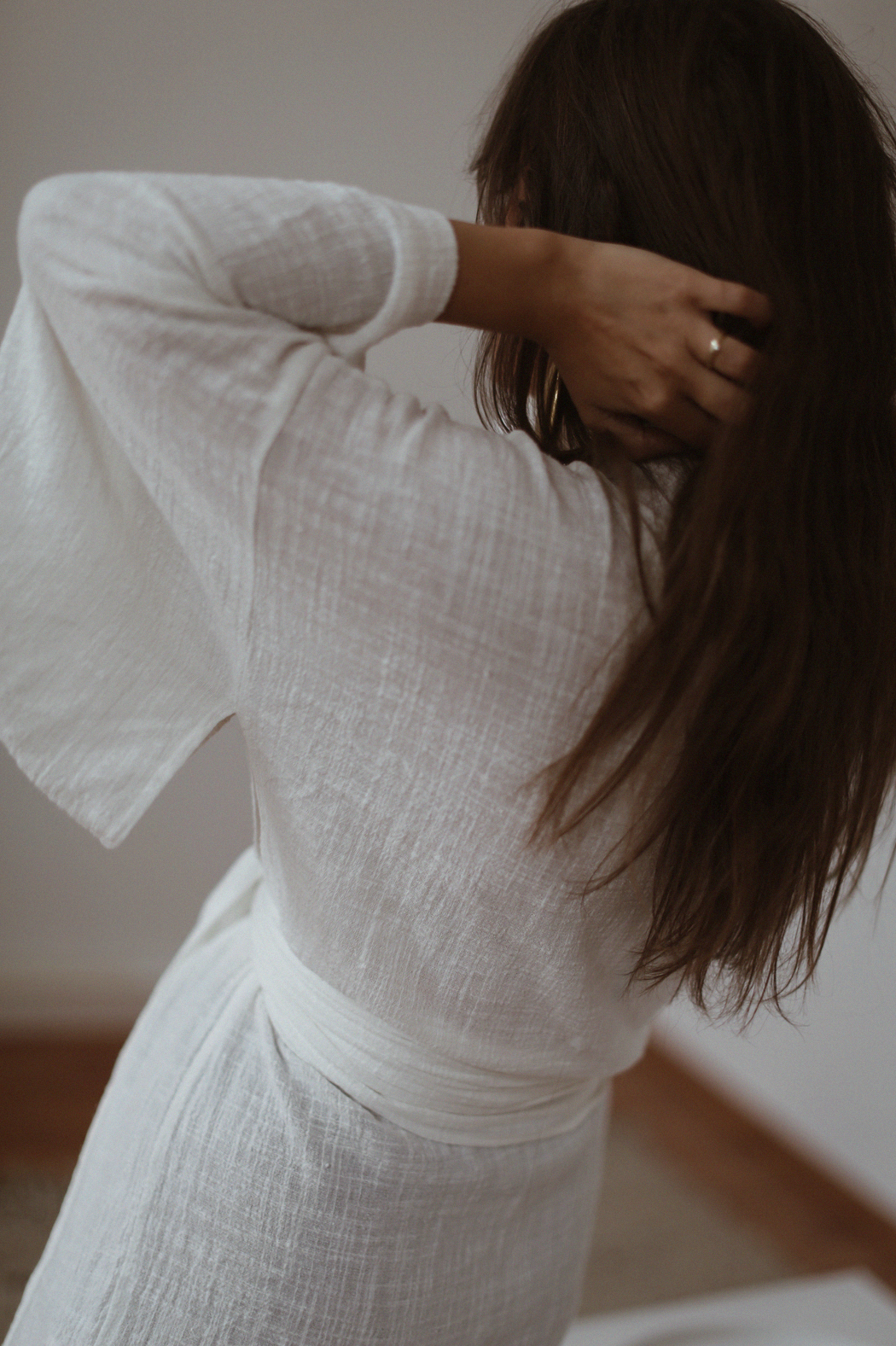 Kimono c/o THE WYLDE | Pants c/o RENÉ LEZARD similar LEATHER PANTS HERE | Earrings MONIES
Es gibt Tage, an denen man einfach nicht aus dem Bademantel raus will, oder? Wobei der Kimono von THE WYLDE für mich eher nach Urlaub schreit – ich muss sofort an weiße Sandstrände, knallende Sonne und Palmen denken. Ein Teil, in das man sich – noch halbnass, gerade aus dem Salzwasser kommend – einhüllt. Der perfekte Begleiter zur Strandbar. Zu einem Abendspaziergang durch den Sand. Oder einfach ein Teil, das zweckentfremdet als Handtuch dienen muss. Doch weder ist hier Strand in Sicht, noch eine Reise in ähnliche Gefilde geplant. Doch warum nicht einfach ein Urlaubsteil Stadt-fit machen? Wenn ich zu Hause bin, egal ob ich gerade arbeite oder andere Dinge mache, trage ich sehr oft Kimonos (mein & OTHER STORIES Seidenkimono ist quasi im Dauereinsatz – hier als Outfit-Post). Es ist irgendwie ein entspannter Look. Aber angenehm entspannt. Denn irgendwie auch etwas schick. Und richtig kombiniert, auf jeden Fall auch straßentauglich. Die Lederhose nimmt dem Kimono etwas den Nacht-Look. Die mit Blattgold verzierten Ohrringe machen ihn endgültig perfekt für einen easy-chic-Look. 
ENG // This kimono reminds me a lot of summer days at the beach, hot blazing sun and the ocean. It seems to be the right piece for a walk down the promenade, for an evening at the beach bar or used as a towel. To make my look more suitable for the city, I wear it with black leather pants and some gold foil (I know – amazing, right?) MONIES earrings. 

[show_shopthepost_widget id="2801295″]