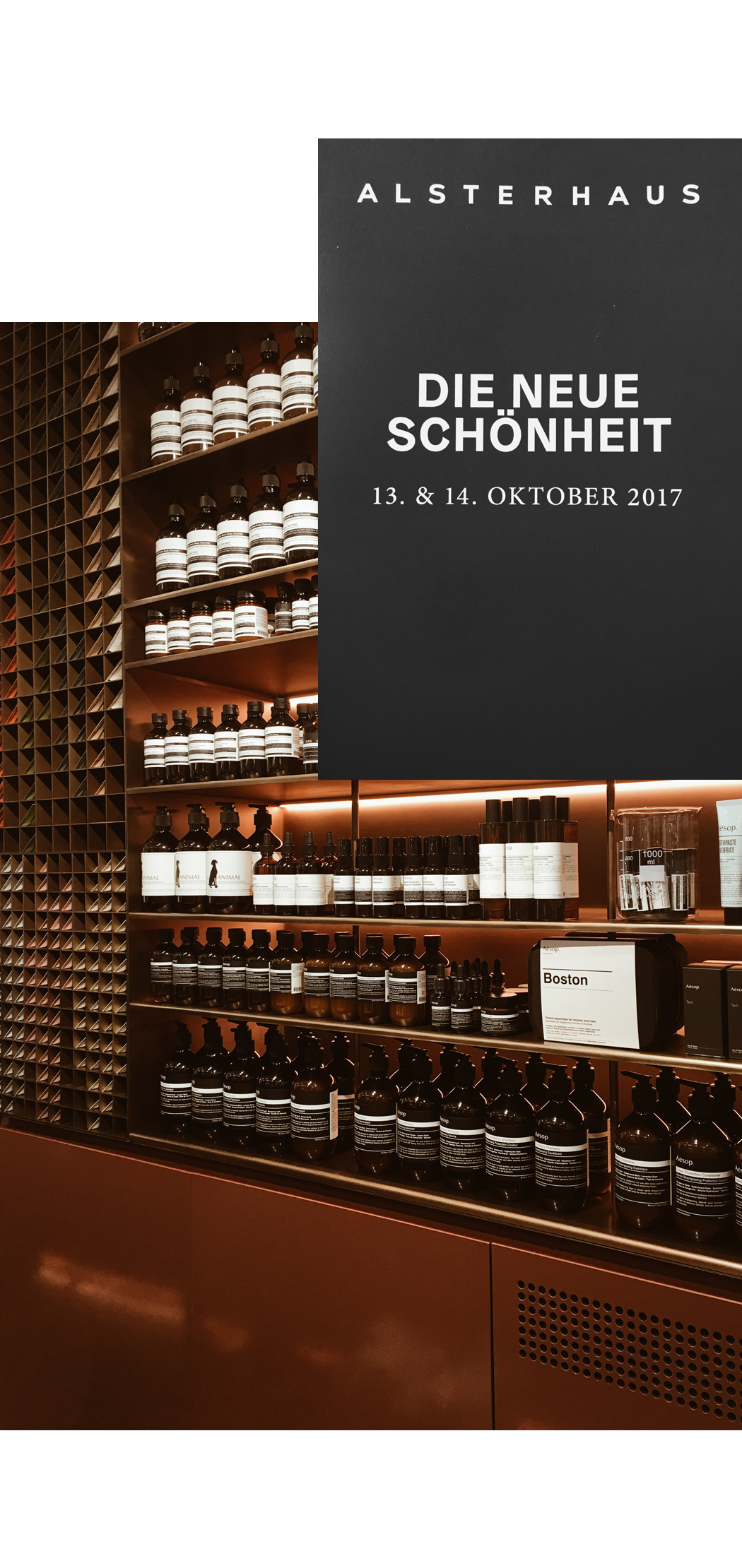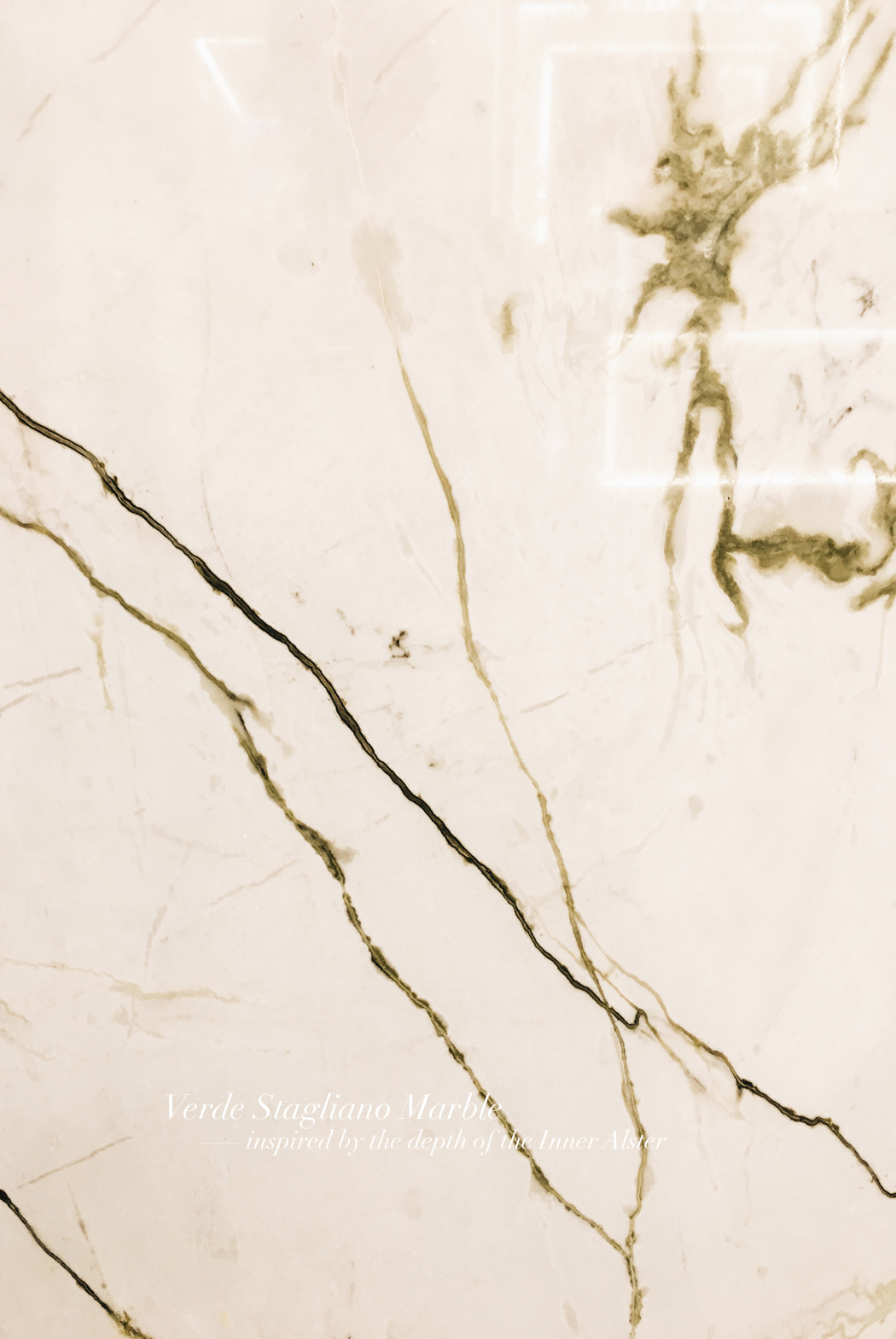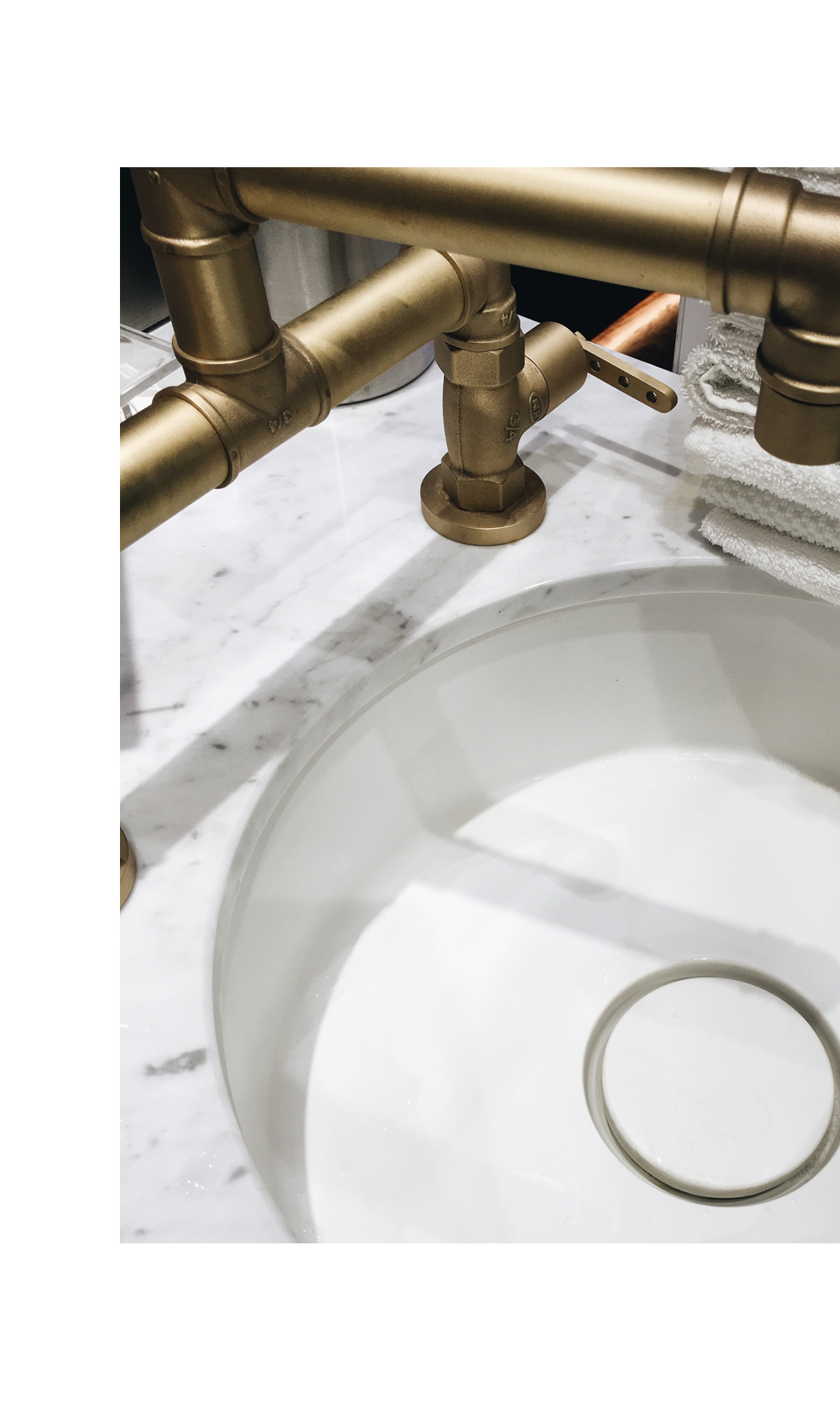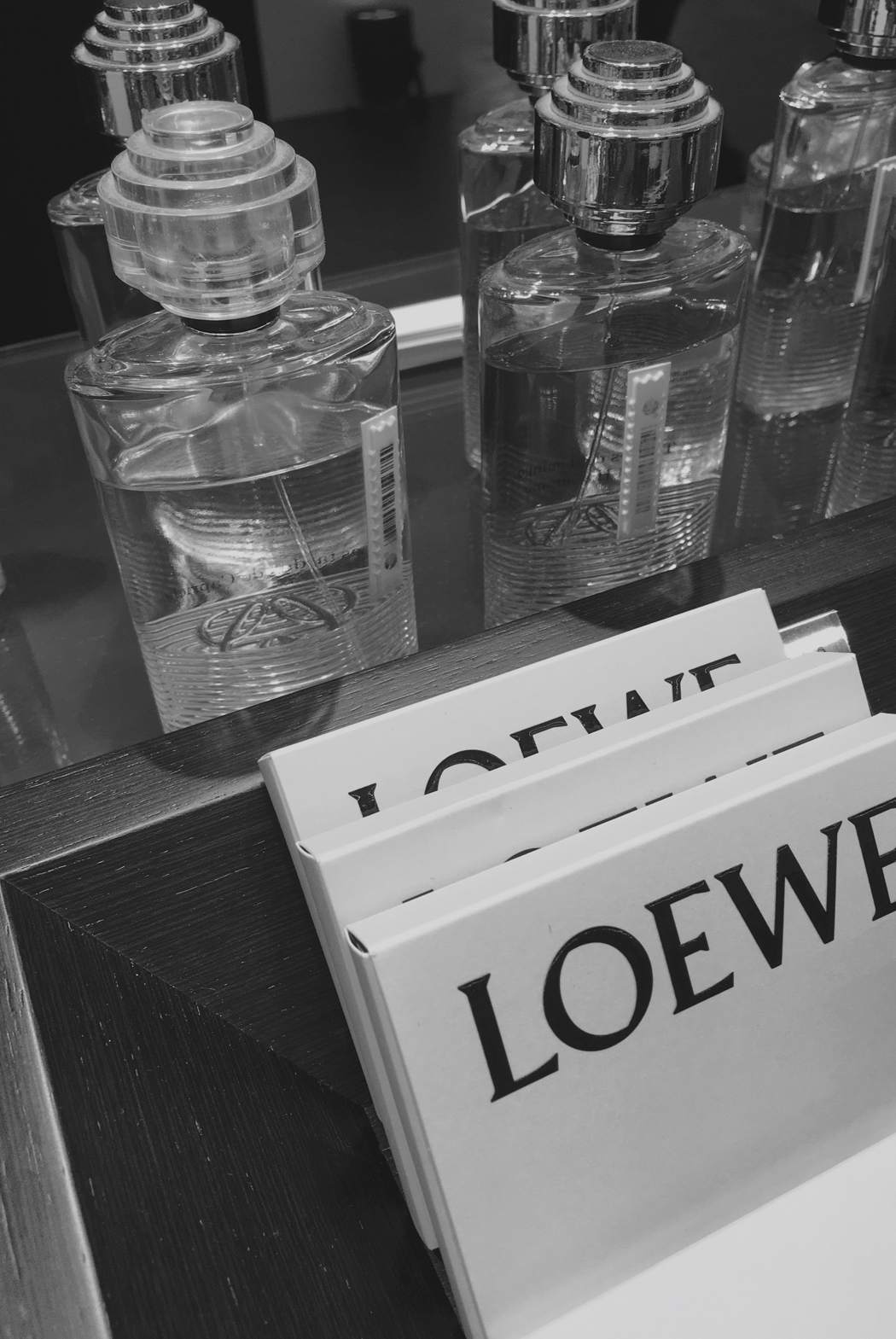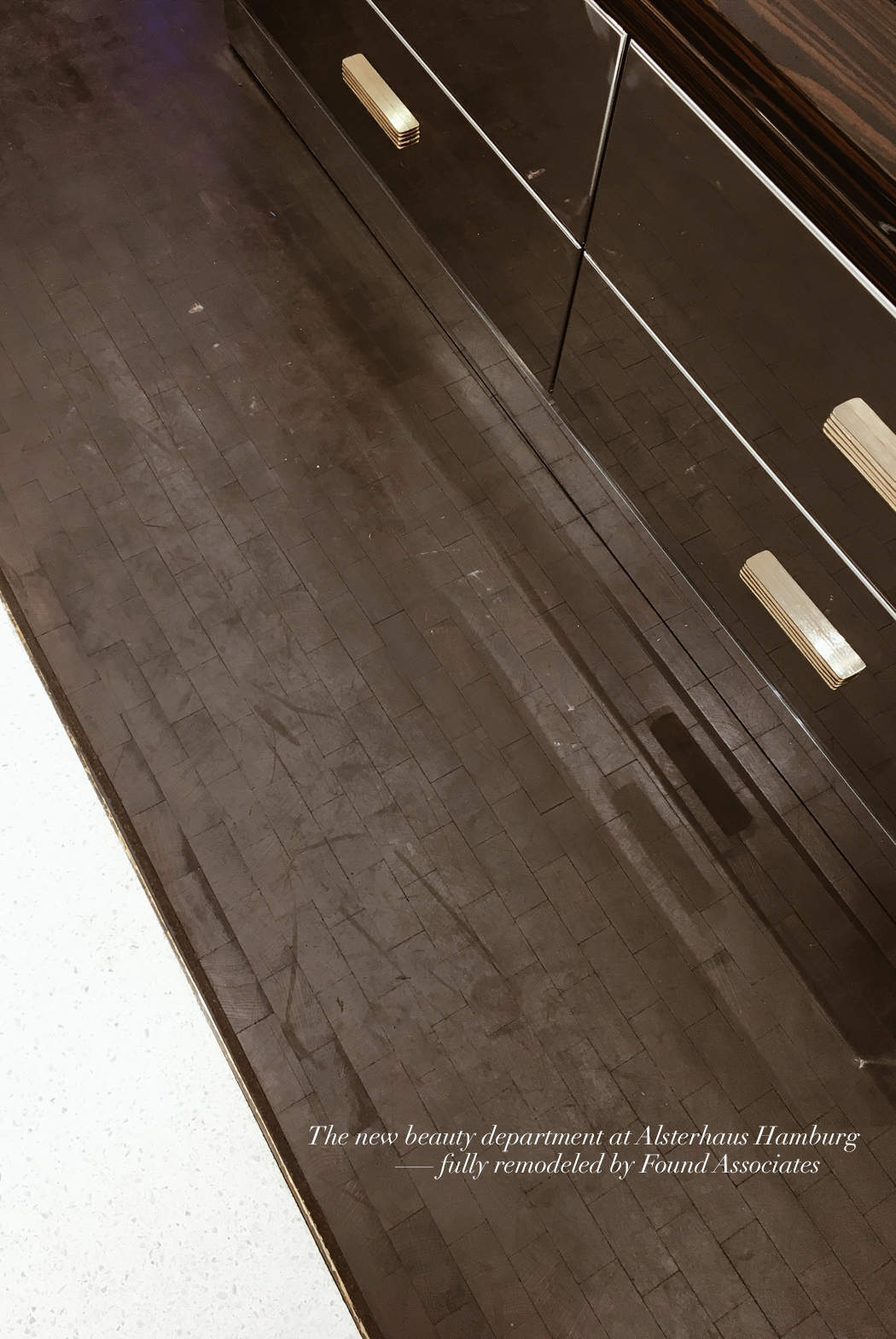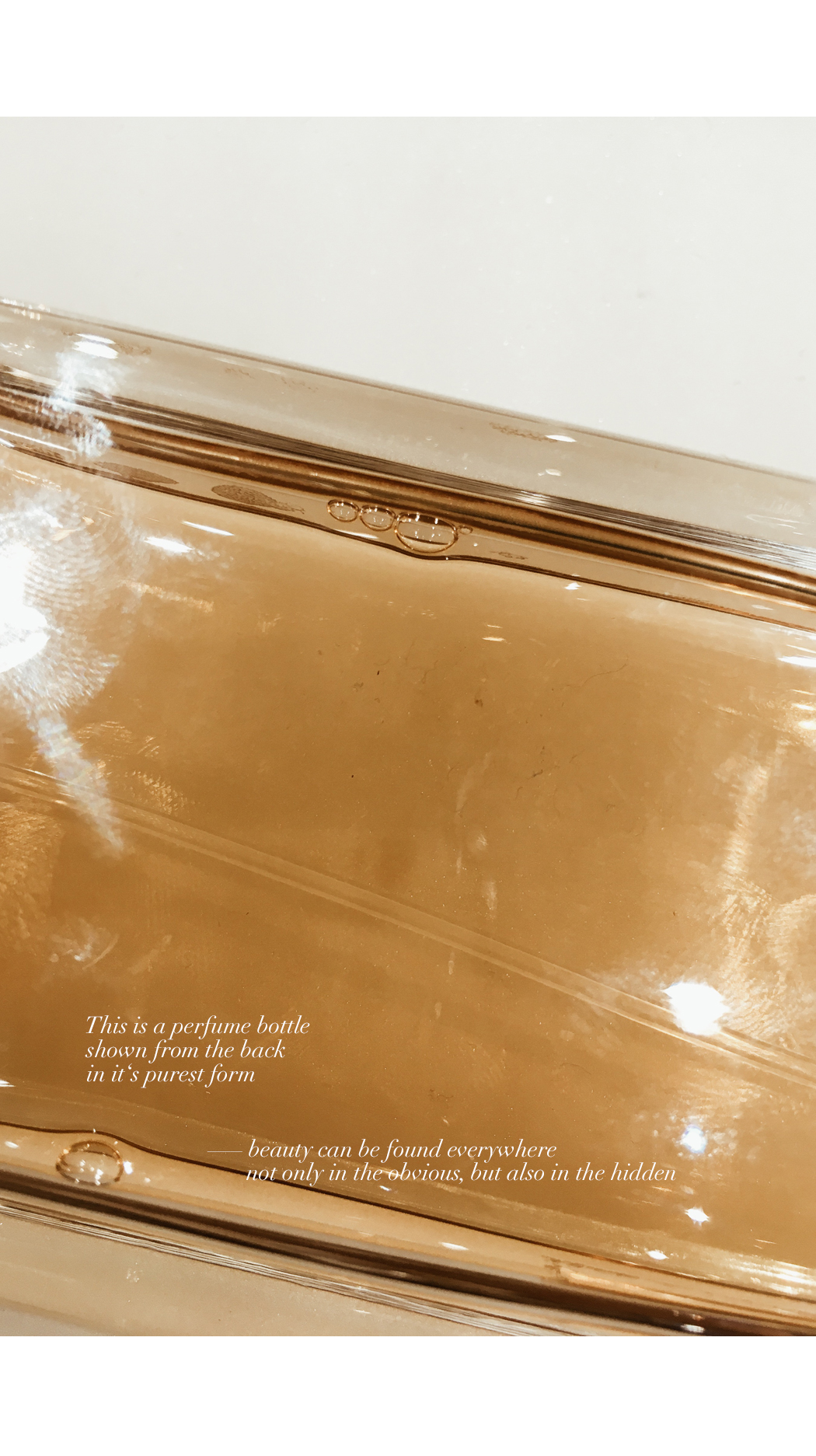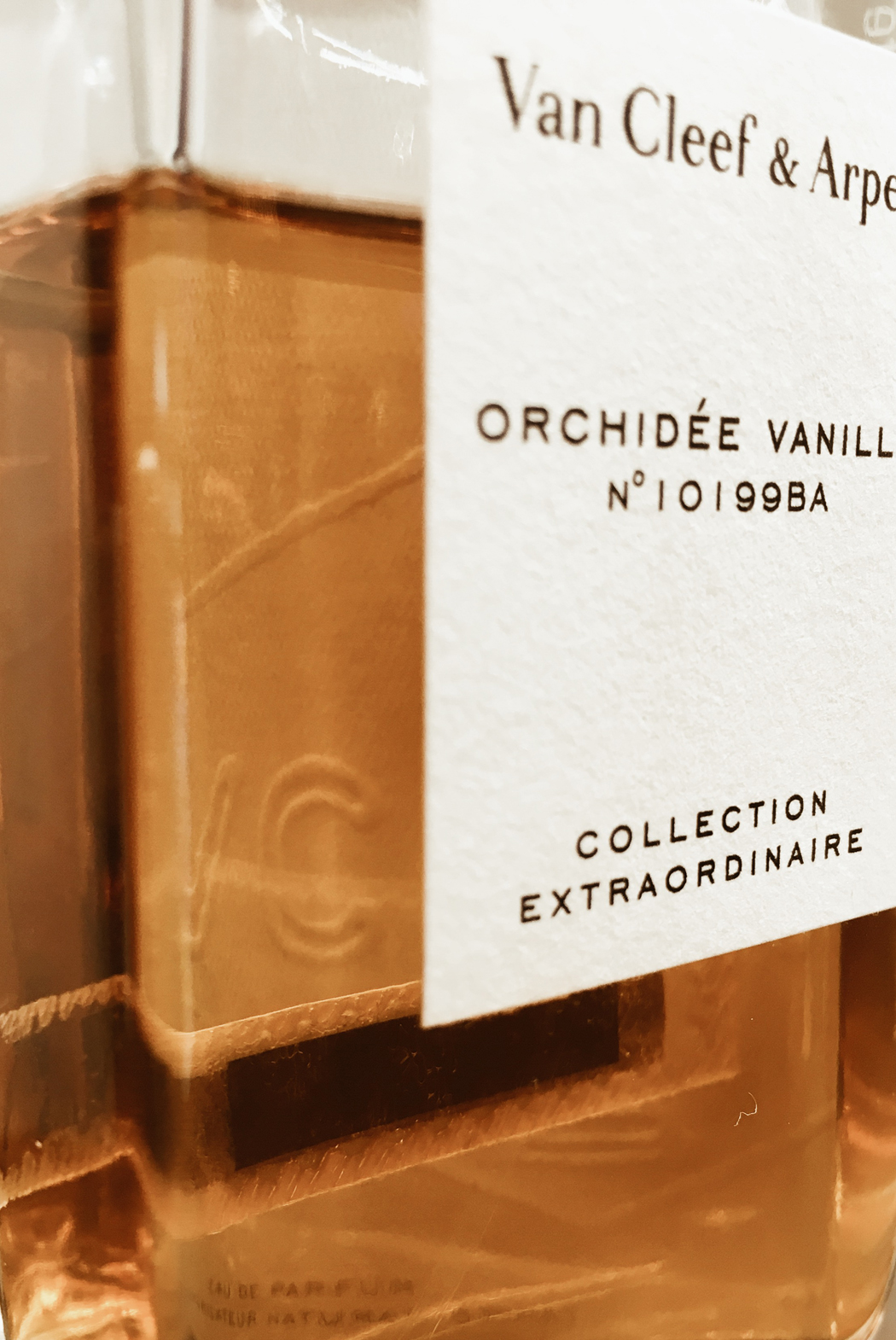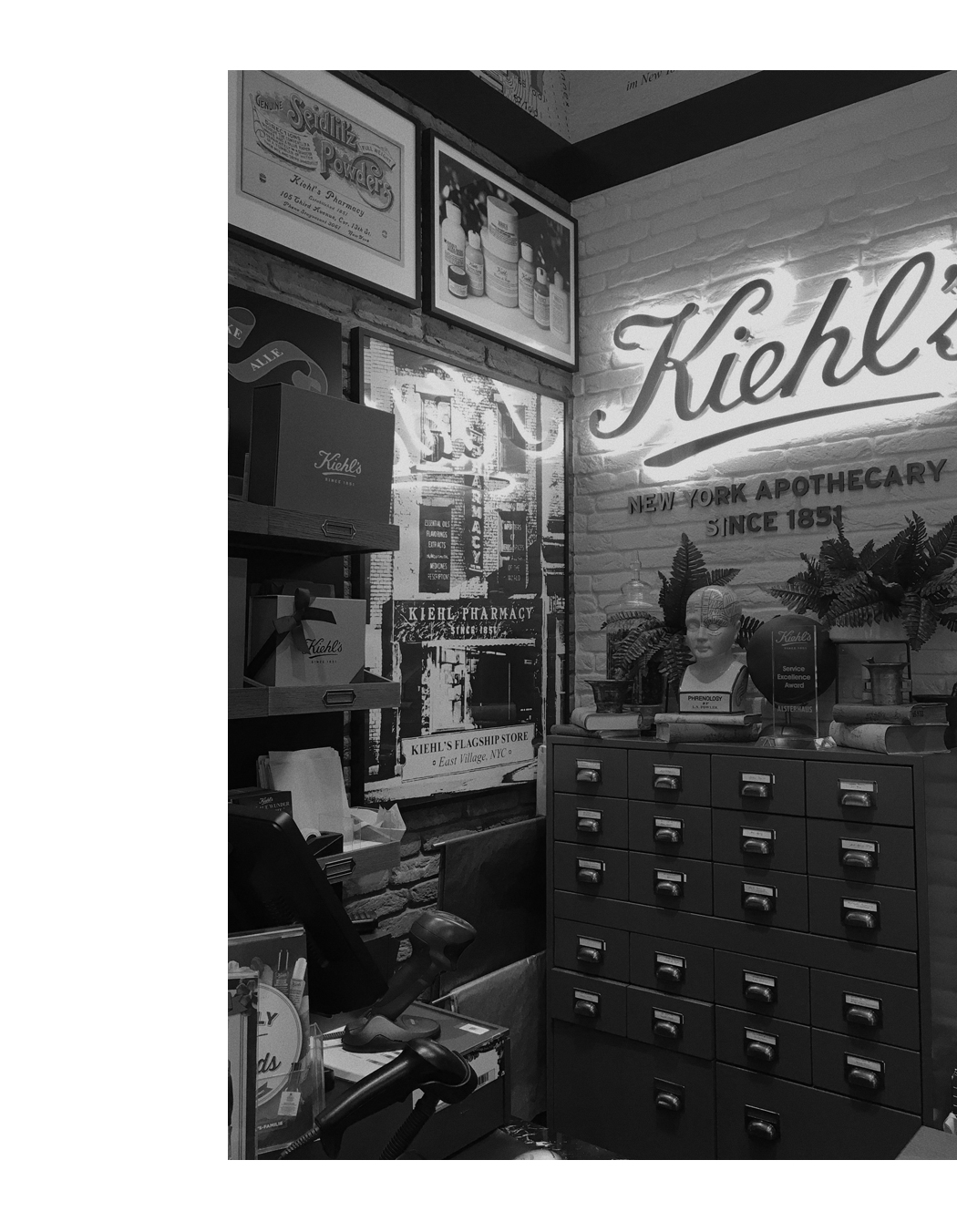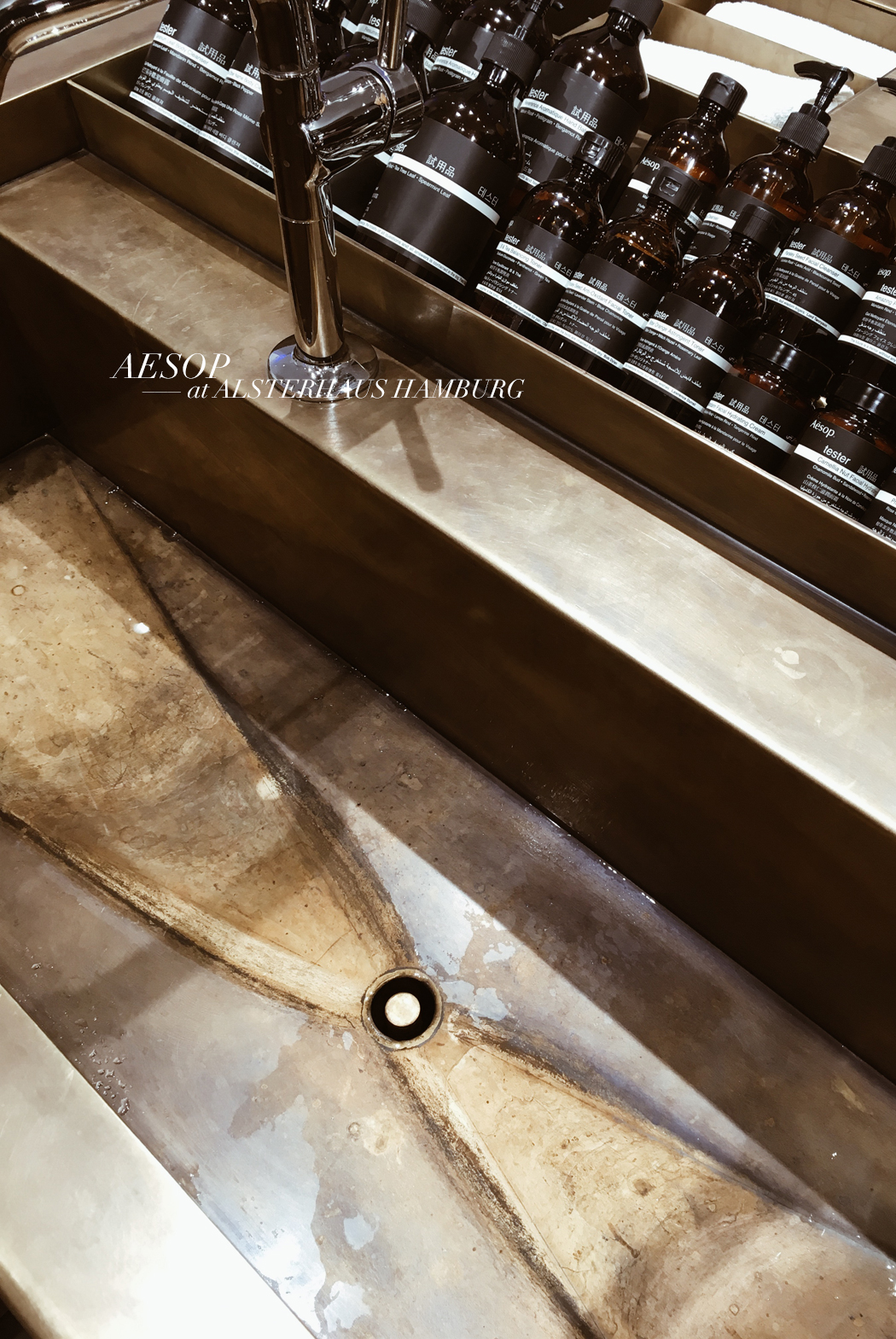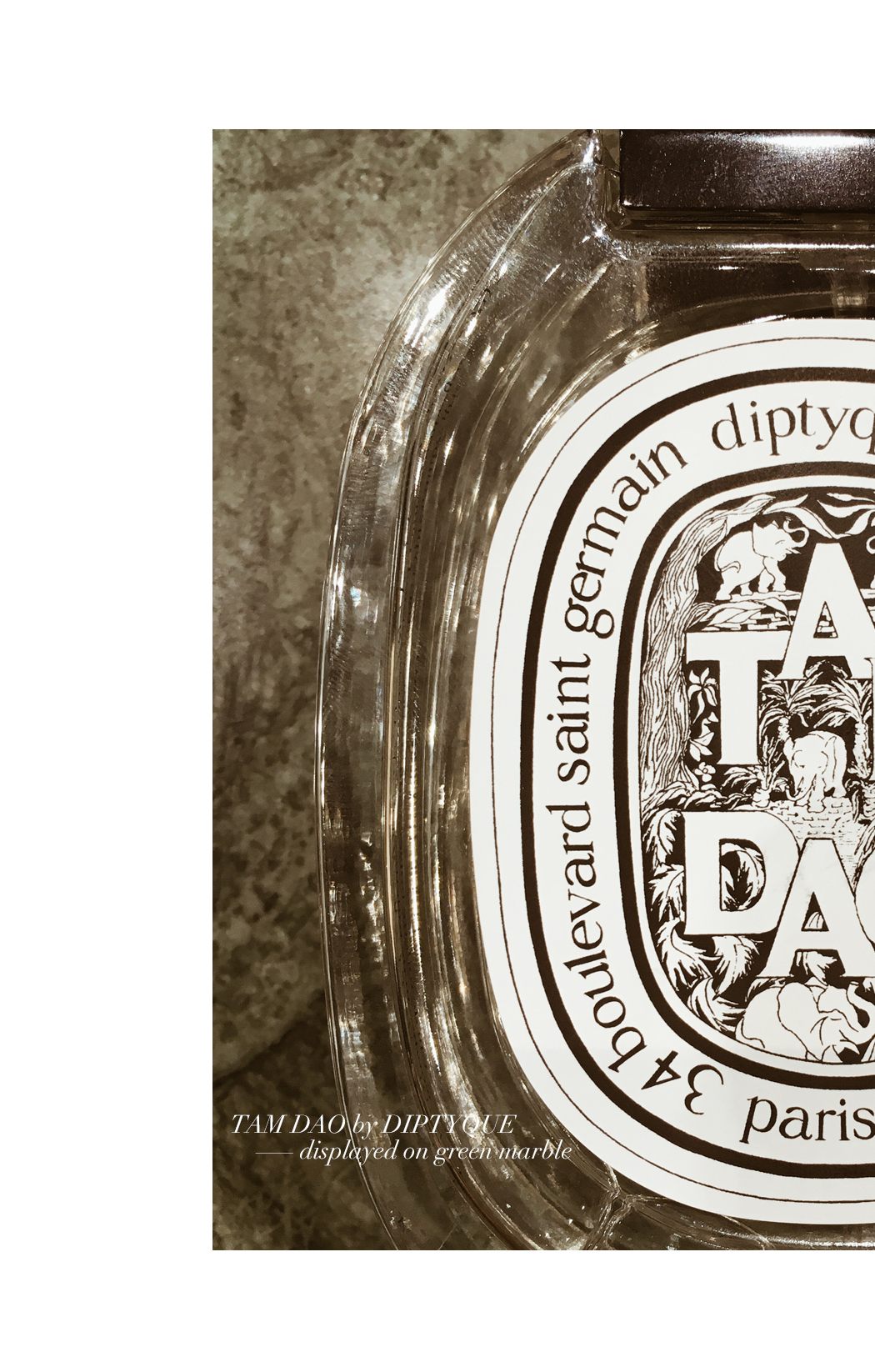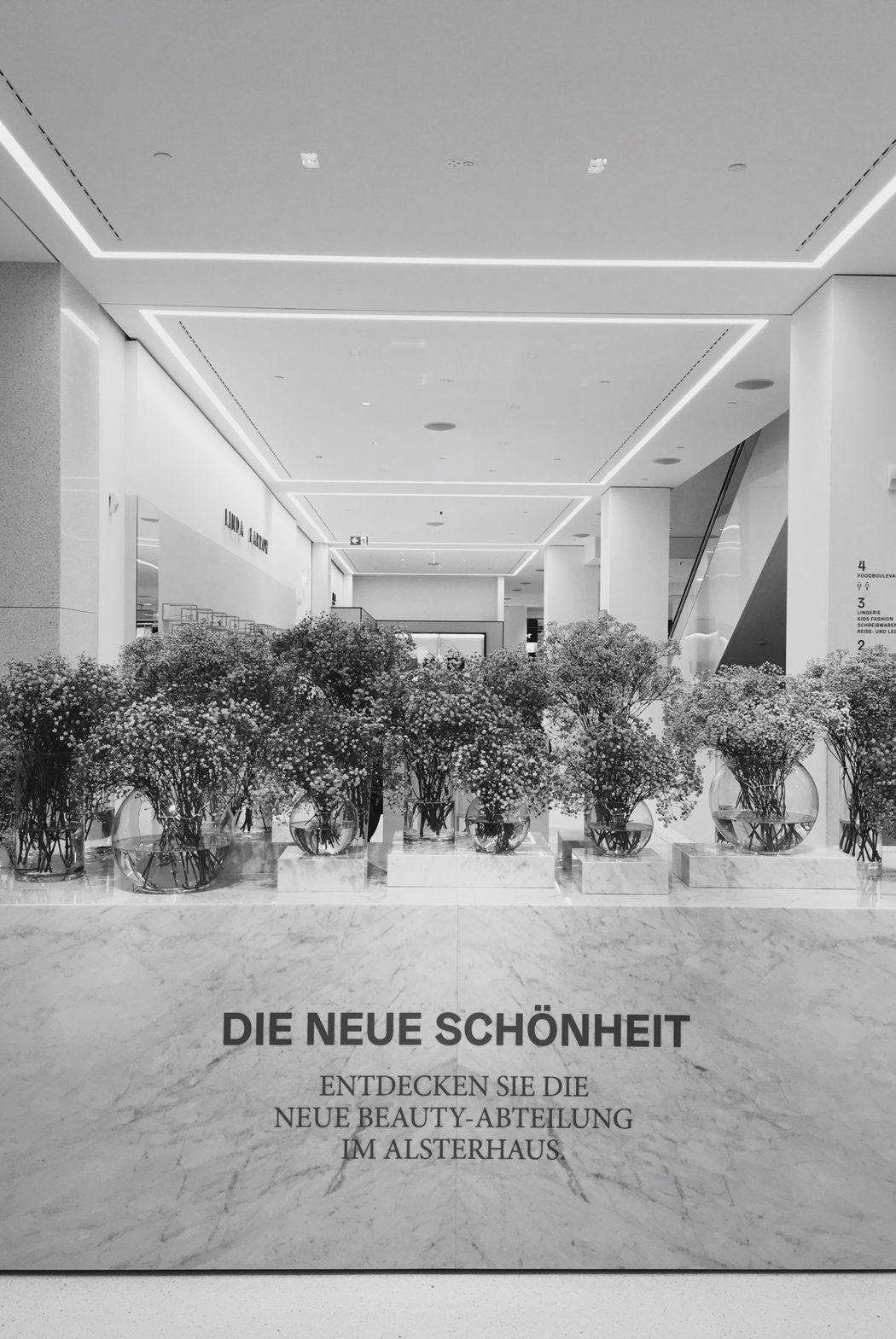 Keine Zeit für Jetlag – am Donnerstag Abend bin ich frisch aus Miami wieder in Düsseldorf gelandet, habe einmal kurz durchgeatmet und mich am Freitag morgen direkt auf den Weg nach Hamburg gemacht. Ziel meines Trips: das Alsterhaus. Anlass war die Neueröffnung des komplett neu designten Beauty Departments des Luxuskaufhauses. First things first: das Interior! Auch wenn mich die wirklich verlockenden Marken – ganz besonders die Parfum-Abteilung – sofort verführen wollten, fiel mein Blick natürlich direkt nach links und rechts auf das neue Design des Hauses. Der Look könnte für mich nicht ansprechender sein: viel Marmor, Messing-Details hier und da und sehr viel dunkles Holz. Umgestaltet wurde das Department von dem Londoner Designbüro FOUND ASSOCIATES, die sich bei ihrer Umsetzung von Hamburgs Tradition und der direkten Umgebung des Alsterhauses inspirieren ließen: das grüne und gründurchzogene Marmor erinnert an die Tiefe der Binnenalster. Der dunkle Holzboden aus Eichendielen ist eine Hommage an die markanten Backsteinhäuser, die das Stadtbild Hamburgs prägen – der gesamte Look ist modern, zeitgenössisch und ruhig, ohne dabei die Wurzeln und die Geschichte des Alsterhauses zu vernachlässigen – well done! Am liebsten hätte ich einen Marmortisch mit nach Hause genommen.
Die Fülle an Marken der "Neuen Schönheit" könnte nicht besser kuratiert sein: ein angenehmer Mix aus Luxury-, High-End und Nischenbrands hat mein Herz höher schlagen lassen. Mit dabei sind z.B. AESOP, KIEHL'S, BYREDO, BAREMINERALS, DIPTYQUE und KILIAN aber auch klassische Luxusmarken wie CHANEL, DIOR und GUCCI. Mein persönlicher Favorit: die "Fragrance Library" – auf grünem Marmor gebettet befindet sich hier ein toller Duft nach dem nächsten. Endlich hatte ich mal die Chance einem Duft von LOEWE zu testen – ein Traum!
ENG // No time for jetlag! I just got back from Miami last Thursday, had one evening at home to get my stuff organized, before heading to a great event in Hamburg. The reason: the opening of the brand new remodeled beauty department of the luxury store Alsterhaus. The new design was done by the design studio FOUND ASSOCIATES, which got it's inspiration from the direct surroundings of the Alsterhaus: the Verde Stagliano Marble (which is green) is a reference to the dark water and the depth of the Inner Alster and the wooden floors a credit to the typical brick houses – such a perfect idea! The new designed beauty section shows a variety of luxury, high-end an niche brands like AESOP, KIEHL'S, BYREDO, CHANEL and GUCCI. My favorite: the scents by LOEWE – finally I had the chance to try some of them. If you come to Hamburg, make sure to stop by the Alsterhaus. 
– In Zusammenarbeit mit dem Alsterhaus Hamburg –
All thoughts & ideas are 100% my own.
Thank you so much for supporting partner posts and brands that supports this blog.