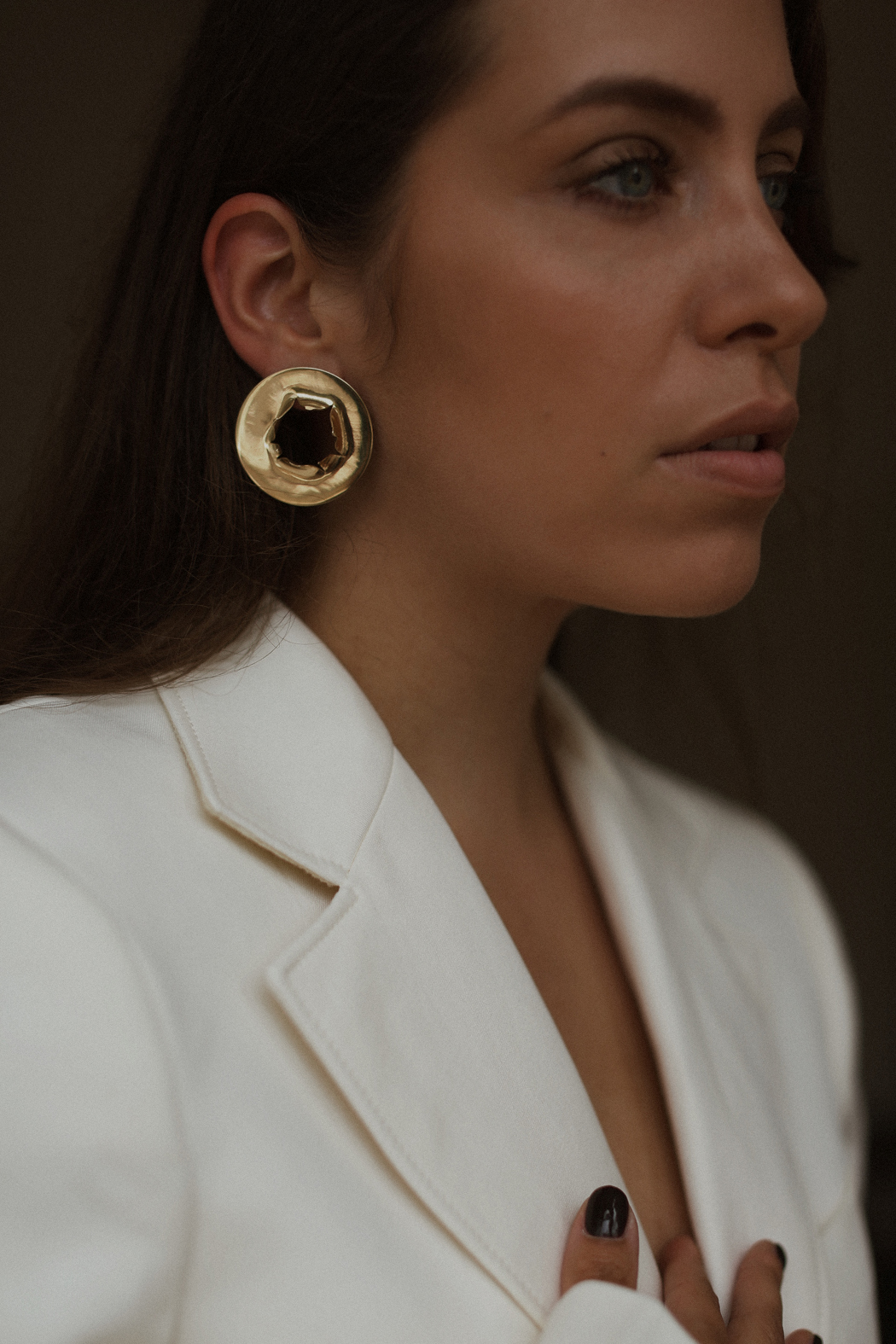 Bullet Hole – a hole caused by a firearm or other projectile weapon. Klingt. simpel. Einfach und geradezu offensichtlich: Durch einen Schuss mit der Waffe entsteht durch Druck und Aufprall ein Loch auf einer Oberfläche – das Einschussloch. Während wir in unserem Alltag doch eher selten auf Derartiges treffen, bietet uns die Popkultur eine scheinbar endlose Fülle an Referenzen. Das Motiv des "Bullet Hole" zieht sich nicht nur durch den Film und das populäre Kino, dem wohl banalsten Aspekt unserer Alltagskultur. Sondern auch in der bildenden Kunst und der Fotografie findet das Einschussloch seinen Platz. Von Mat Collishaws Fotografie BULLET HOLE aus dem Jahr 1988 über diverse Plastiken von Julian Hoeber bis hin zu Logan Crileys LONE RANGER (2017) – alle haben eins gemeinsam: Das Einschussloch als Fokus. Übertragt man das Motiv des "Bullet Hole" ins Design, genauer in die Mode, so entsteht ein doch recht spezielles Objekt. Die Ohrringe von ALL BLUES sind ein kontrastreiches Sammelsurium aus der Populärkultur: ein wenig amerikanischer Südwesten, eine Ranch bei Dallas, leichte Punk-Anleihen. Aber auch Eleganz, schicke High-End-Mode (nicht zuletzt durch das 18-karätige polierte Gold) finden in dem Objekt seinen Platz. Bisher trug ich die Ohrringe nur zu einem Shooting. "These make a great conversation starter about surviving two bullet shots" (so ALL BLUES) – Mal sehen wie meine Umgebung reagieren wird.
Ich trage dazu den Genova Blazer aus Leinen und Baumwolle von JOSEPH, einen schwarzen Midi-Rock von & OTHER STORIES und schwarze asymmetrische Sandalen.
ENG // Bullet hole – a hole caused by a firearm or other projectile weapon. It sounds very simple and almost obviously: The firearm creates a hole in a surface simply through pressure and impact The result is the bullet hole. This has become a common and popular motif in art and photography nowadays. Works by Mat Collishaw (BULLET HOLE, 1988), Julian Hoebers (BULLET HOLE sculptures, 2008) and Logan Criley (LONE RANGER, 2017) come to mind. They all have one thing in common: the bullet hole as a main focus of their mentioned works. Transforming the motif of a bullet hole into design – especially into jewelry design – makes it even more interesting. The "Bullet Hole" earrings by ALL BLUES are a clever combination of pop-cultural elements like the exaggerated view of the American southwest or a ranch somewhere in Dallas but there are also some hints to Punk when it comes to the bullet hole motif. I wore the earrings with the Genova blazer by JOSEPH, a black midi-skirt by & OTHER STORIES and some black asymmetrical open toe sandals.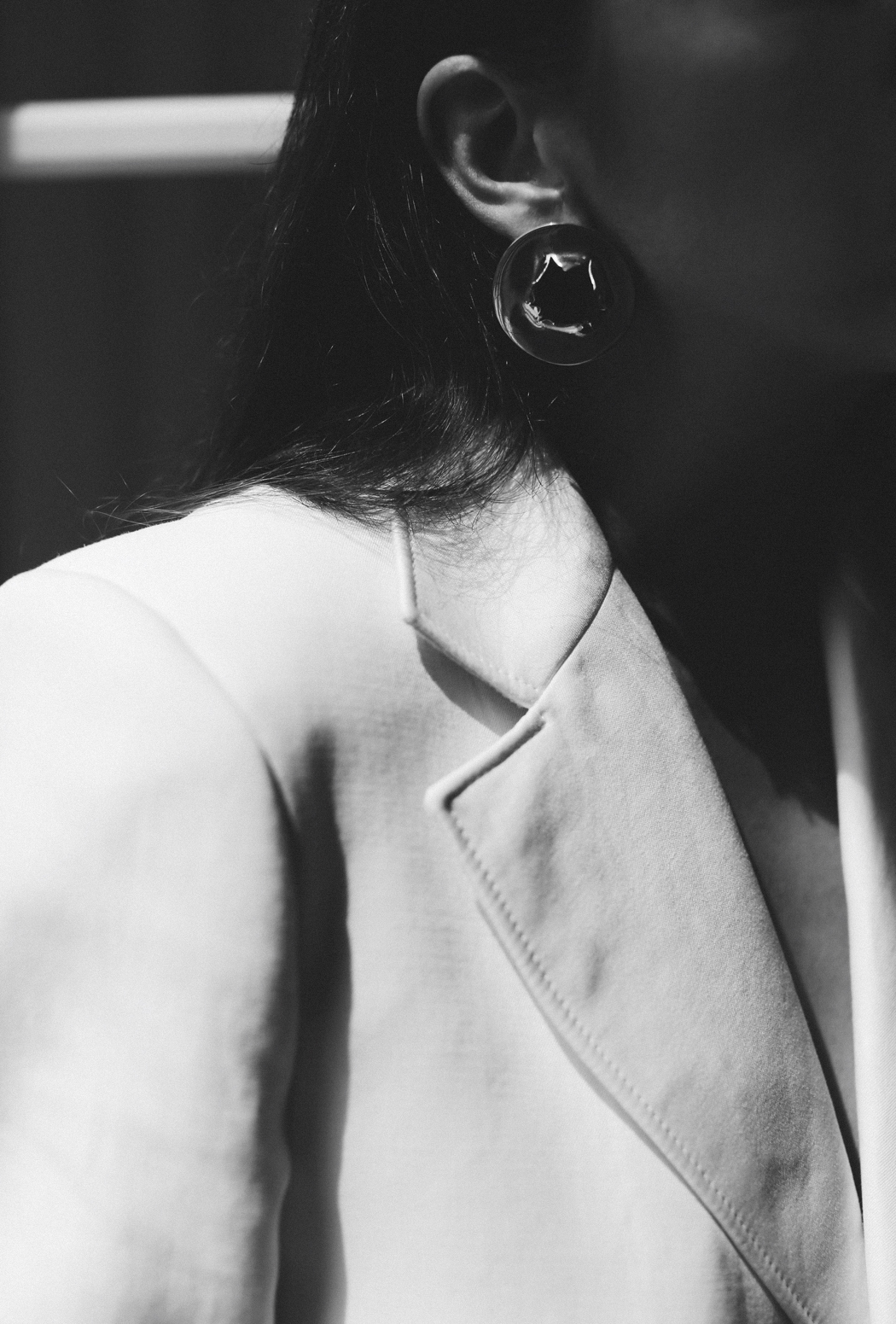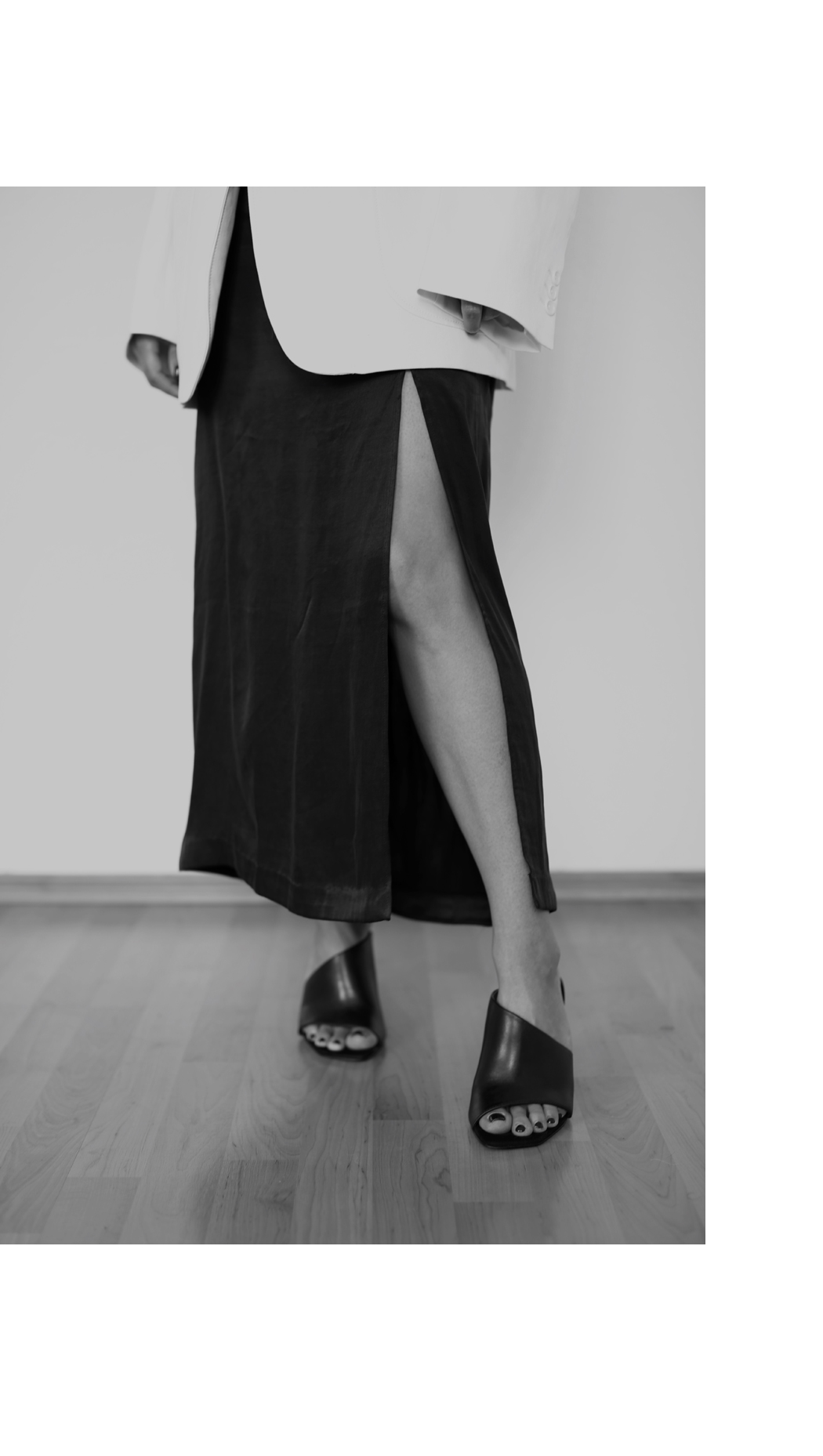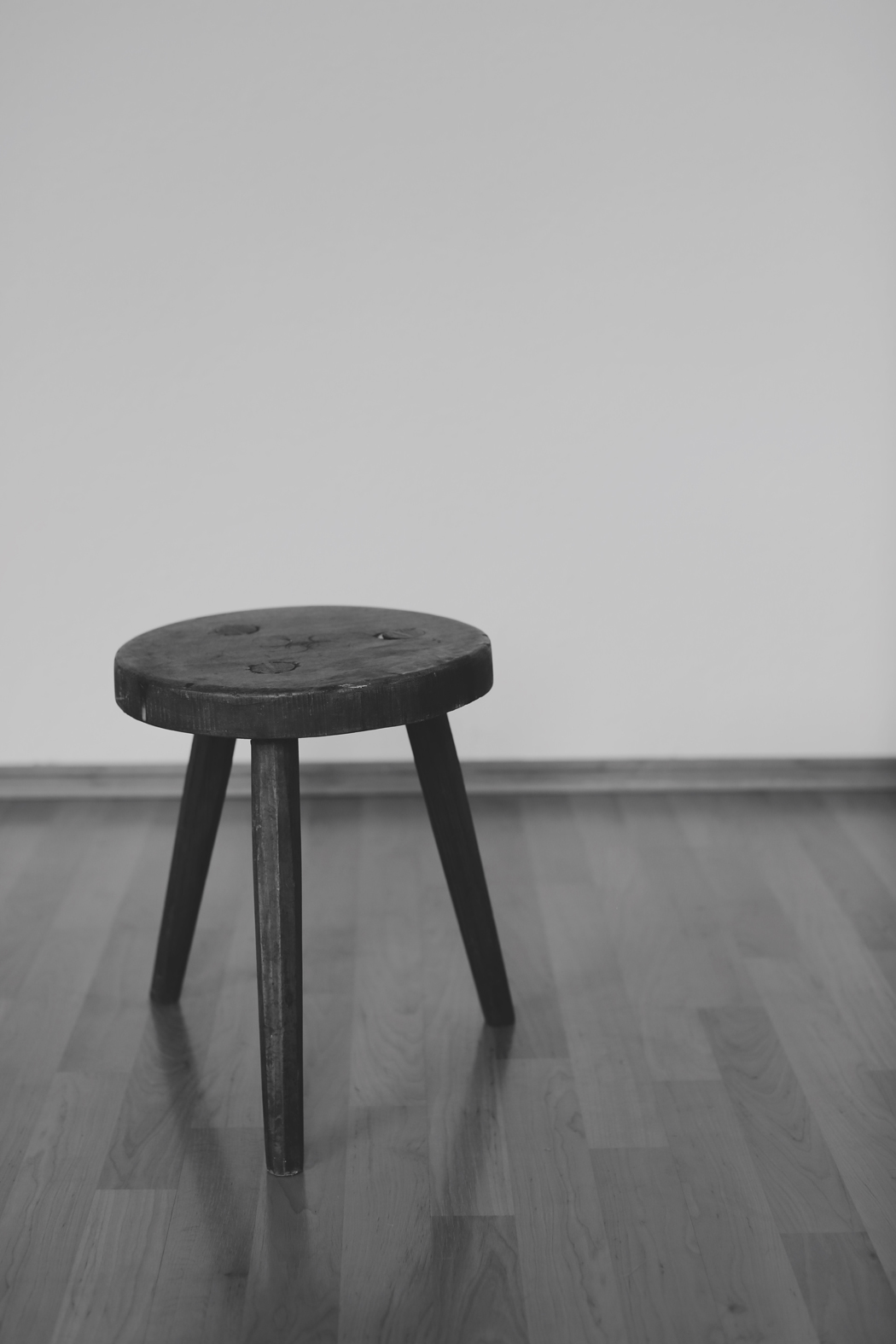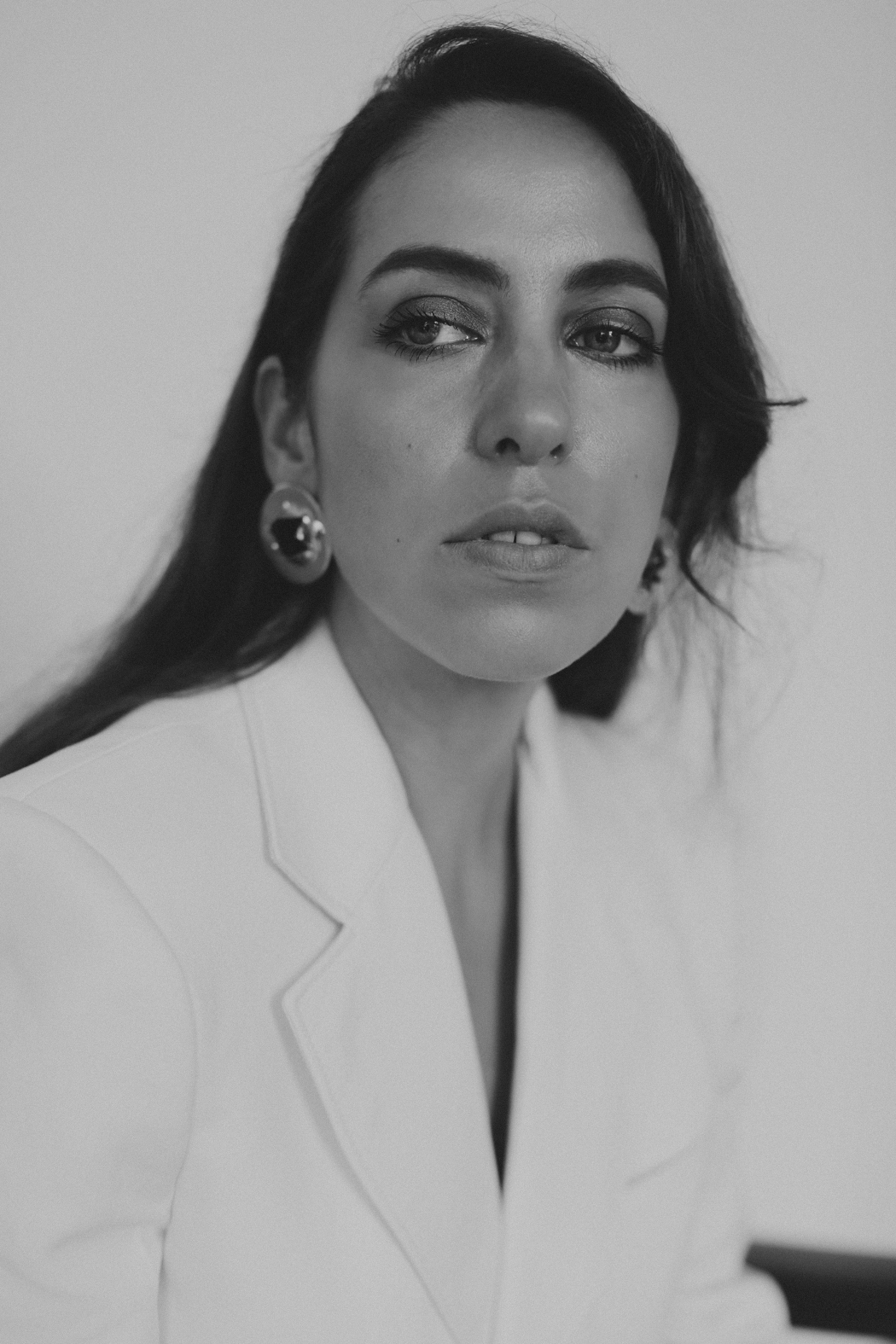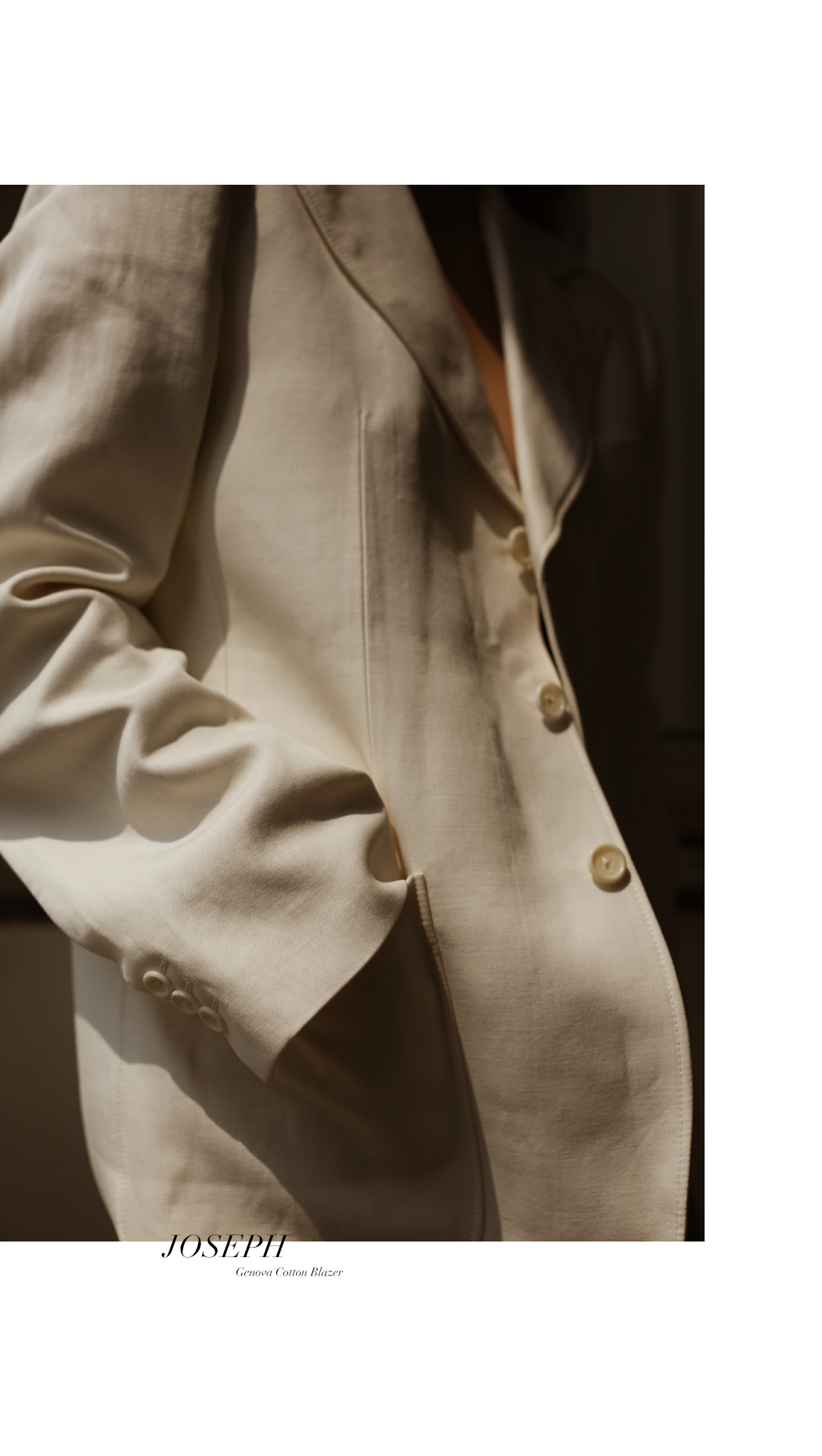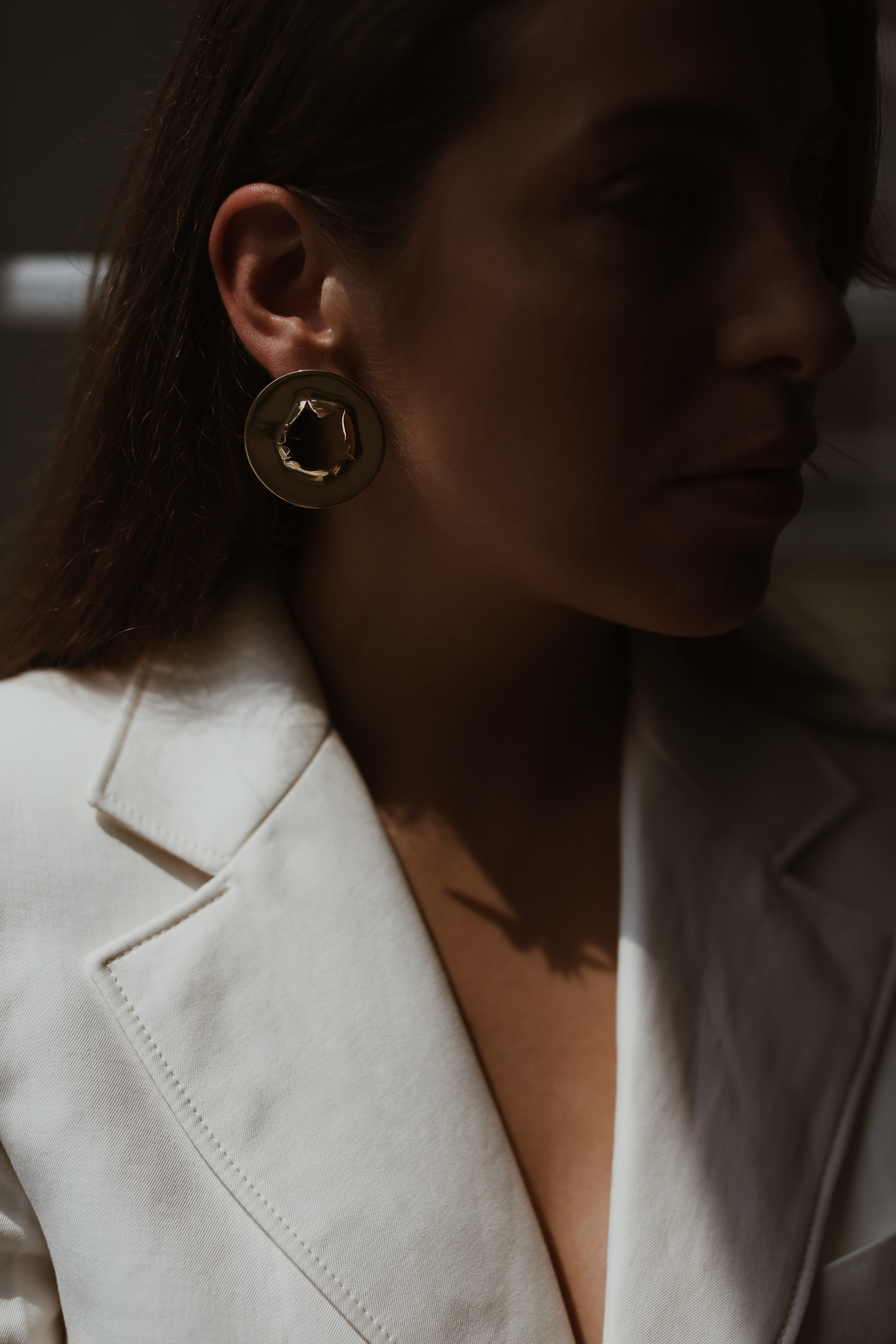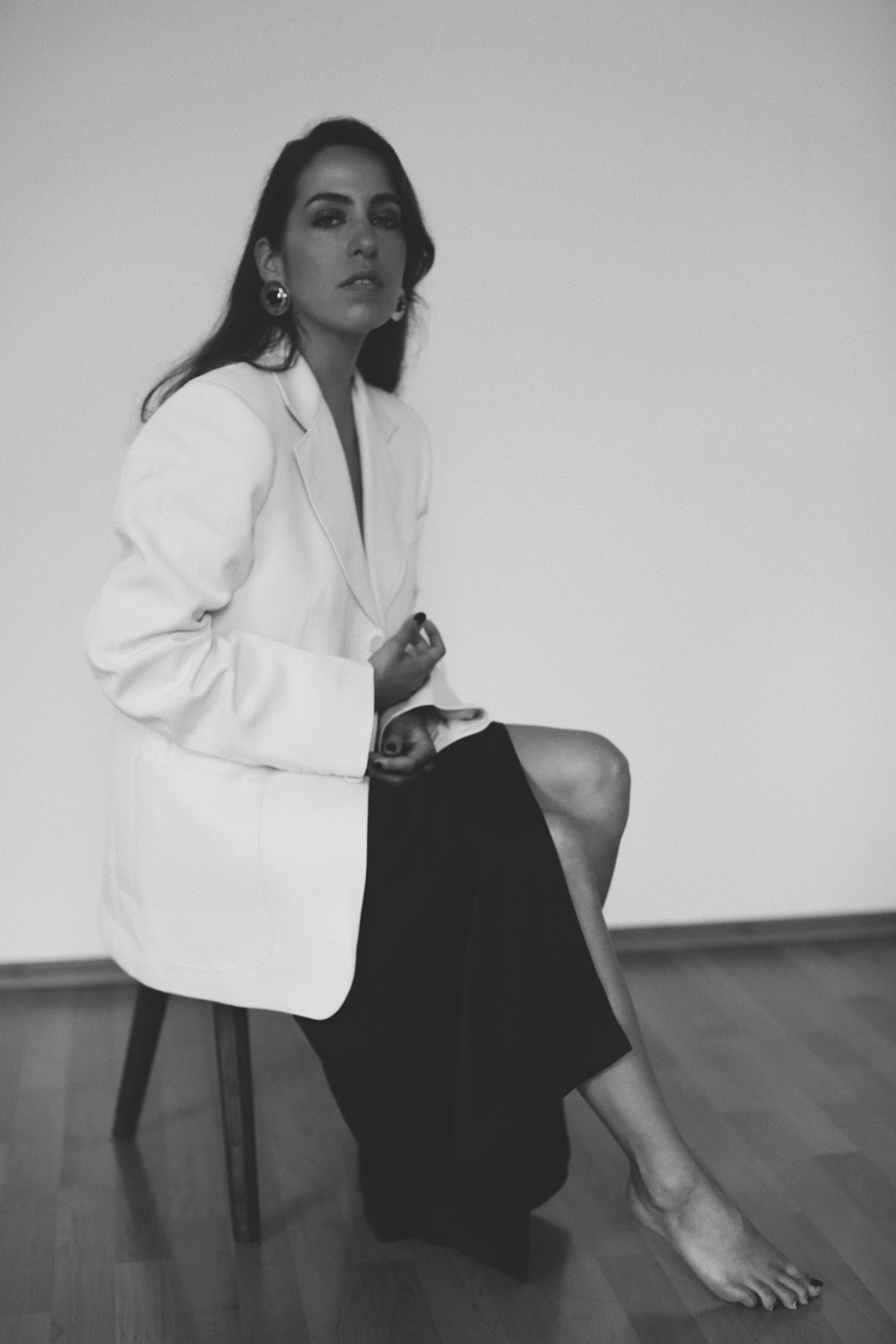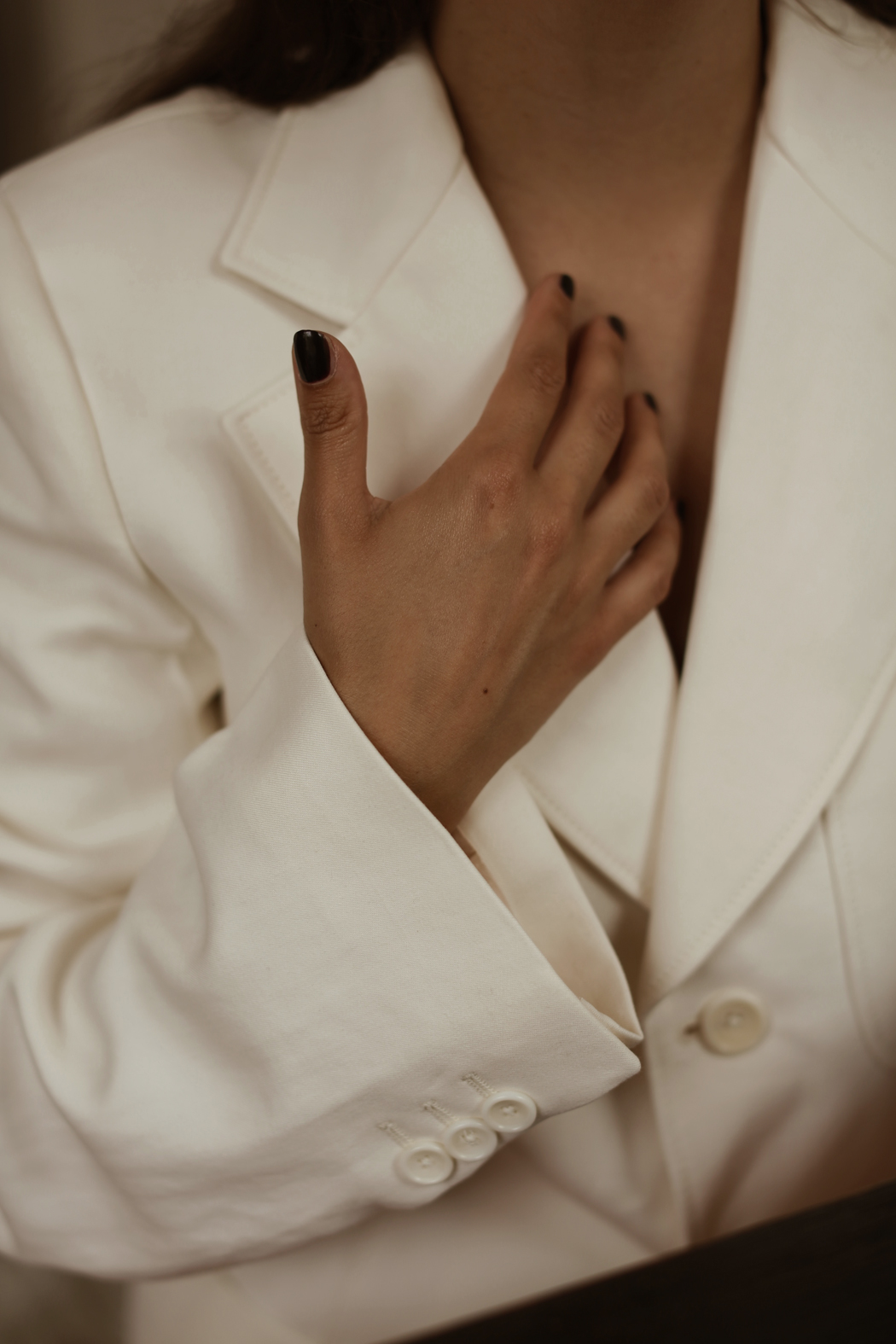 Blazer JOSEPH c/o STYLEBOP | Skirt c/o & OTHER STORIES | Earrings c/o ALL BLUES | Shoes c/o & OTHER STORIES