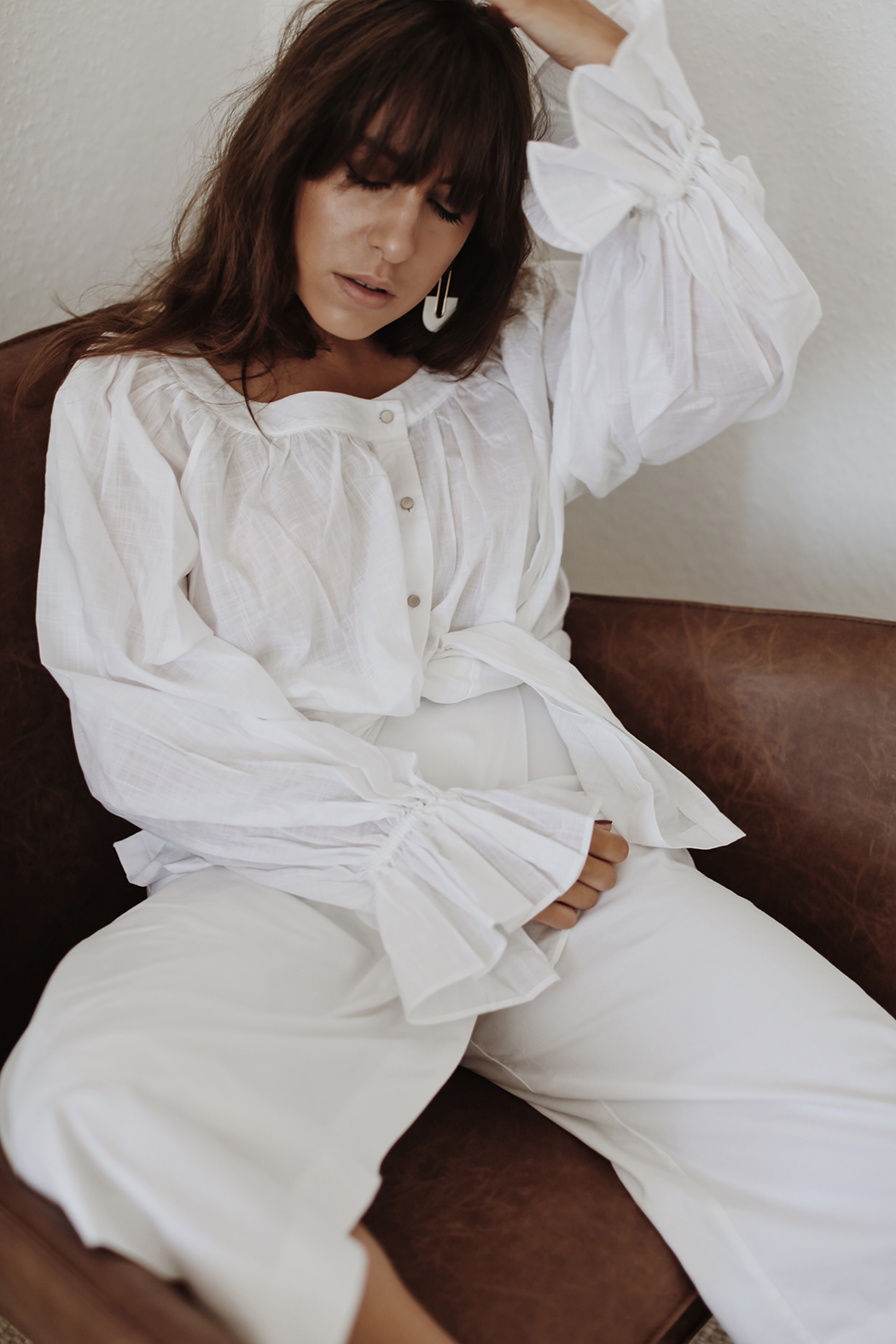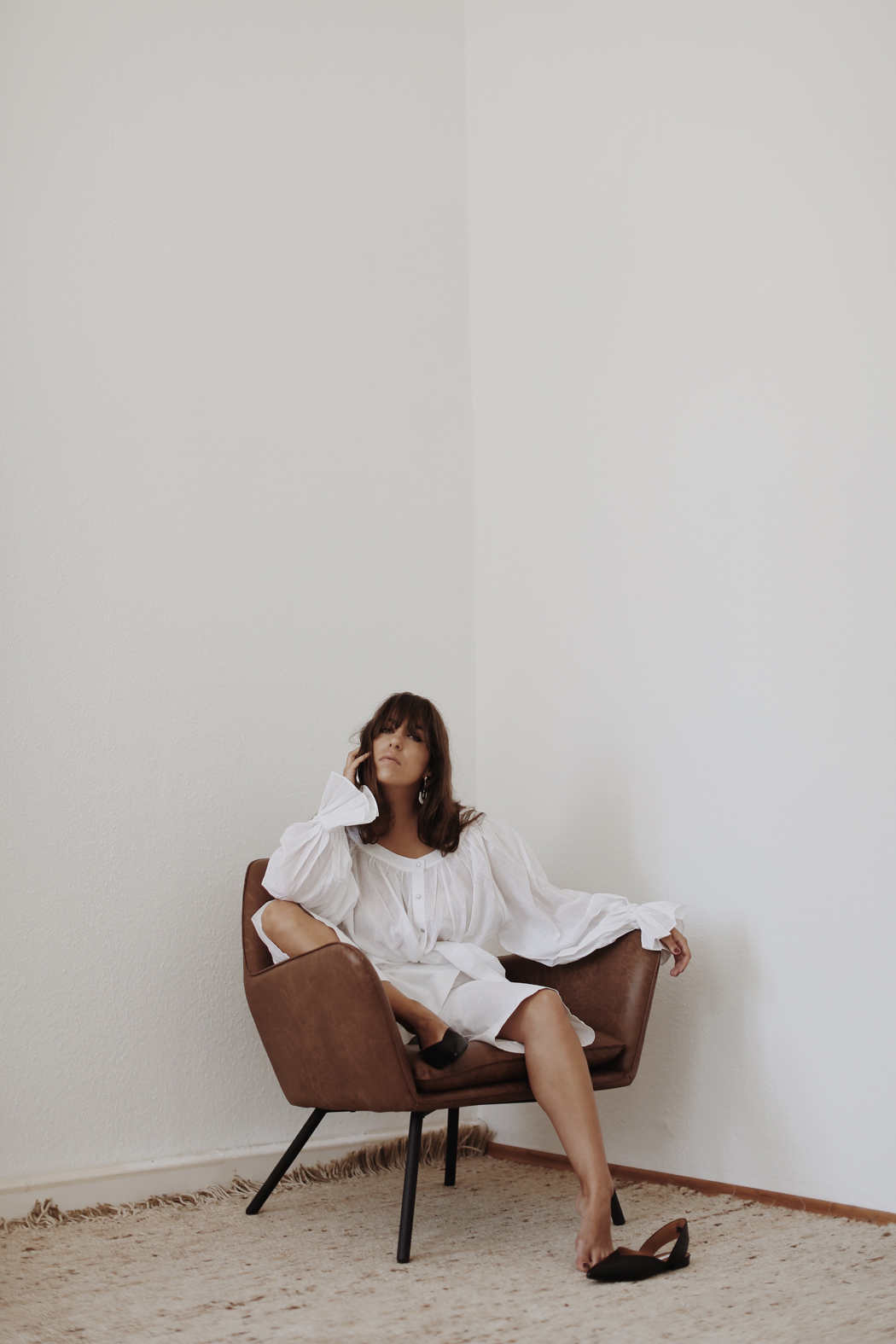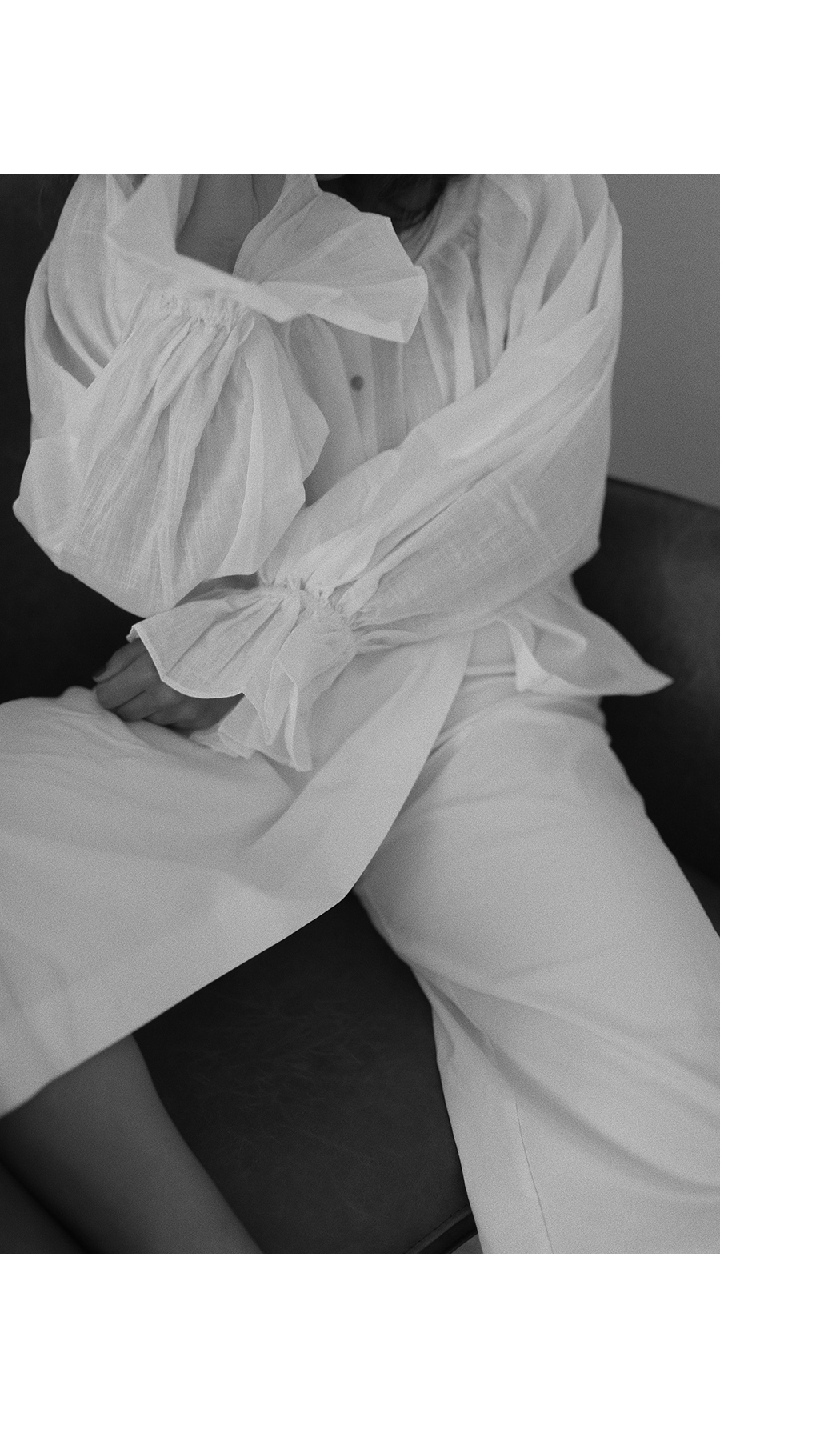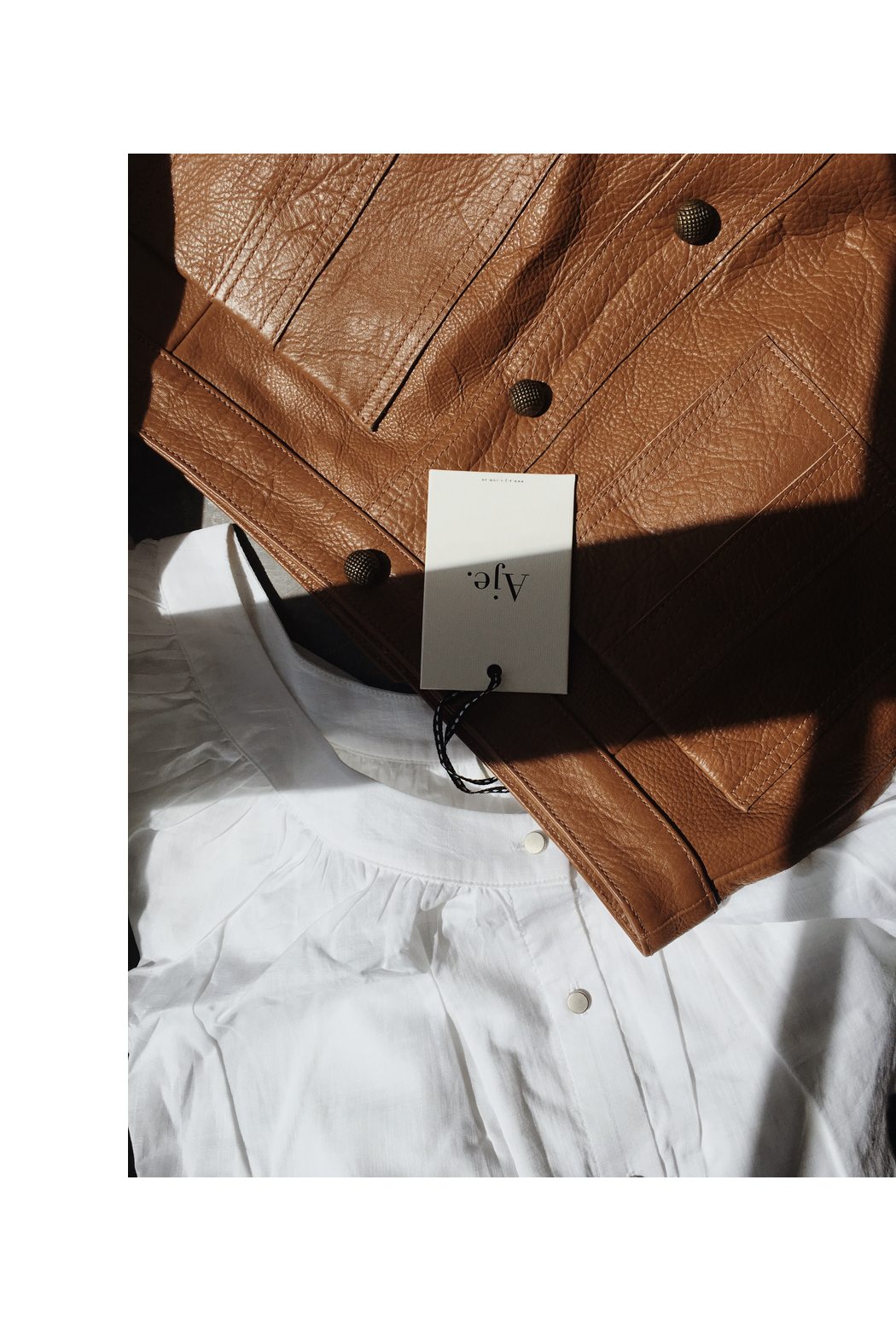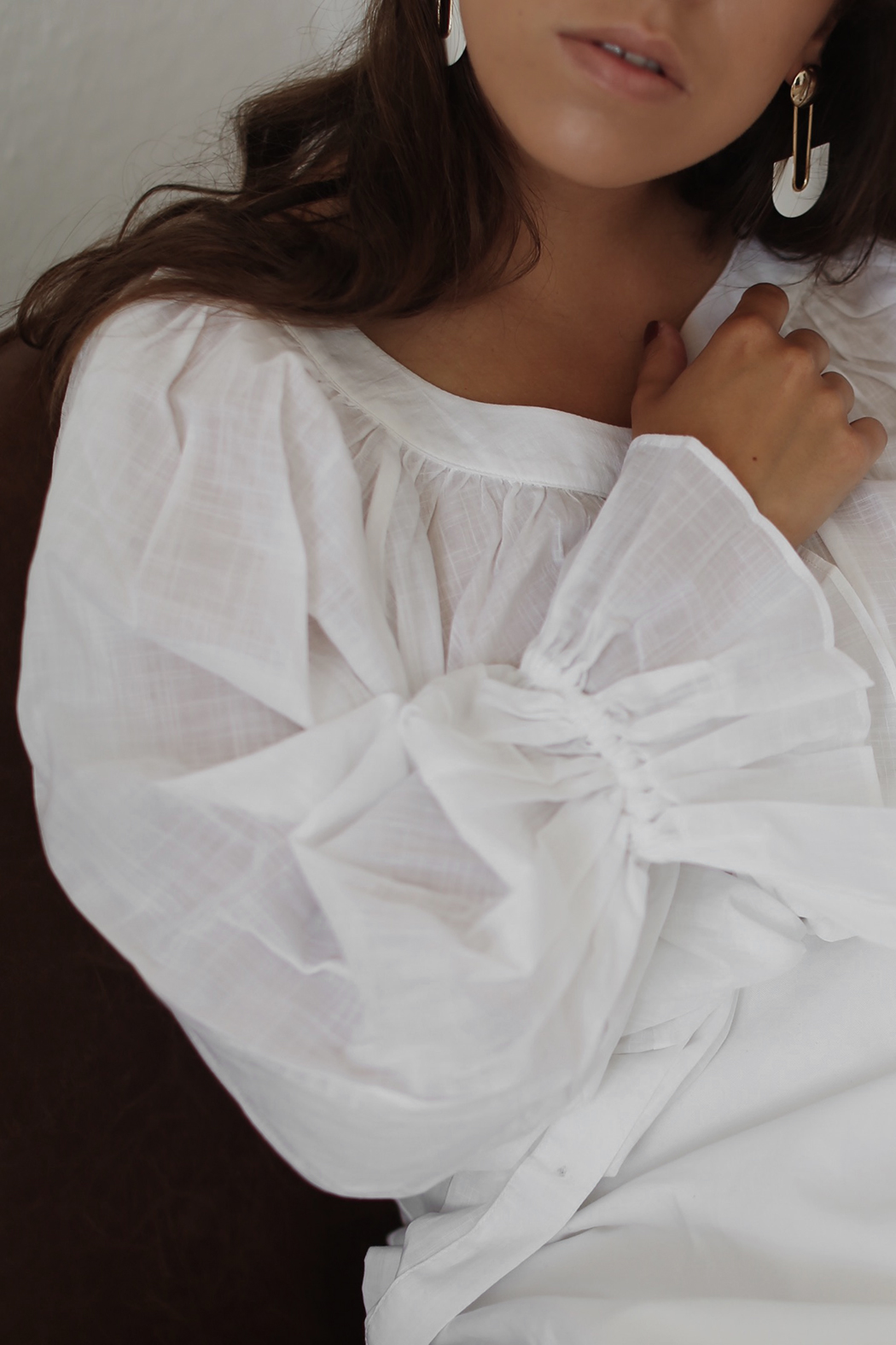 Blouse c/o AJE | Culottes ZARA (old) similar LOOK AVAILABLE HERE | Earrings c/o & OTHER STORIES | Shoes c/o & OTHER STORIES | Leather Skirt c/o AJE
Le Corsaire – so der Name meiner neuen Bluse von AJE. Zugegeben, ich musste den Begriff erstmal googlen. Ich hatte zwar etwas Französisch in der Schule, aber als ich die zweite Fremdsprache endlich abwählen konnte, war ich mehr als glücklich. Irgendwie war ich damals mehr auf dem Spanisch-Trip. Aber zurück zur Bluse. Le Corsaire – so heißt sie. Übersetzt wird es als "Korsar". Oder ganz einfach: als Pirat. Weit gefehlt ist die Namensgebung der Bluse tatsächlich nicht, erinnert sie doch durch Schnitt, Armdetails und Material schon etwas an die hohe See. Der Look der Bluse ist allerdings genauso zeitgenössisch und aktuell. Leichte Vintage-Vibes lassen sich meiner Meinung nach sowieso immer gut mit eher schlichteren, architektonischen Teilen kombinieren – wie hier im Look mit der Culotte von ZARA (leider etwas älter und nicht mehr erhältlich – aber fast den gleichen Schnitt gibt es hier) und schwarzen flachen Slingbacks von & OTHER STORIES (sowieso meine liebsten Schuhe im Alltag aktuell). So wird der Look nicht überladen, hat einen Hauch von vergangenen Jahrzehnten, ohne dabei zu kitschig zu wirken. 
ENG // At home in my new AJE blouse – a piece which is definitely inspired by vintage styles and pirate influences (Le Corsaire – the name of the blouse – is some kind of a buccaneer, totally fitting in my opinion!) I also wear black slingbacks by & OTHER STORIES (which turned out to be my favorite everyday shoes lately), a white culotte by ZARA (old and no longer available, but this one looks very similar) and white and golden shiny plate & OTHER STORIES earrings – to make my look more contemporary and modern – it's just the right mix! 

[show_shopthepost_widget id="2677572″]