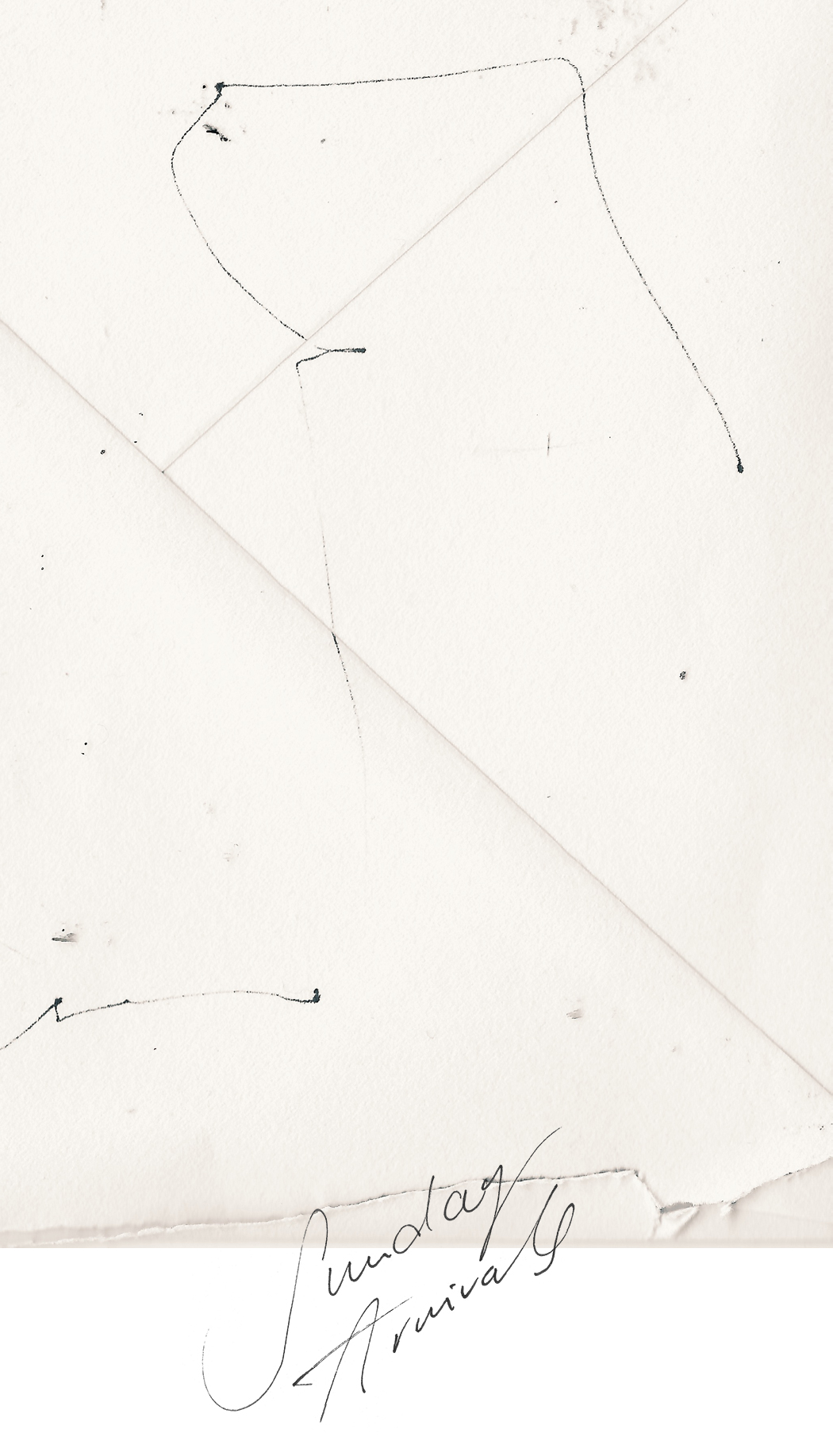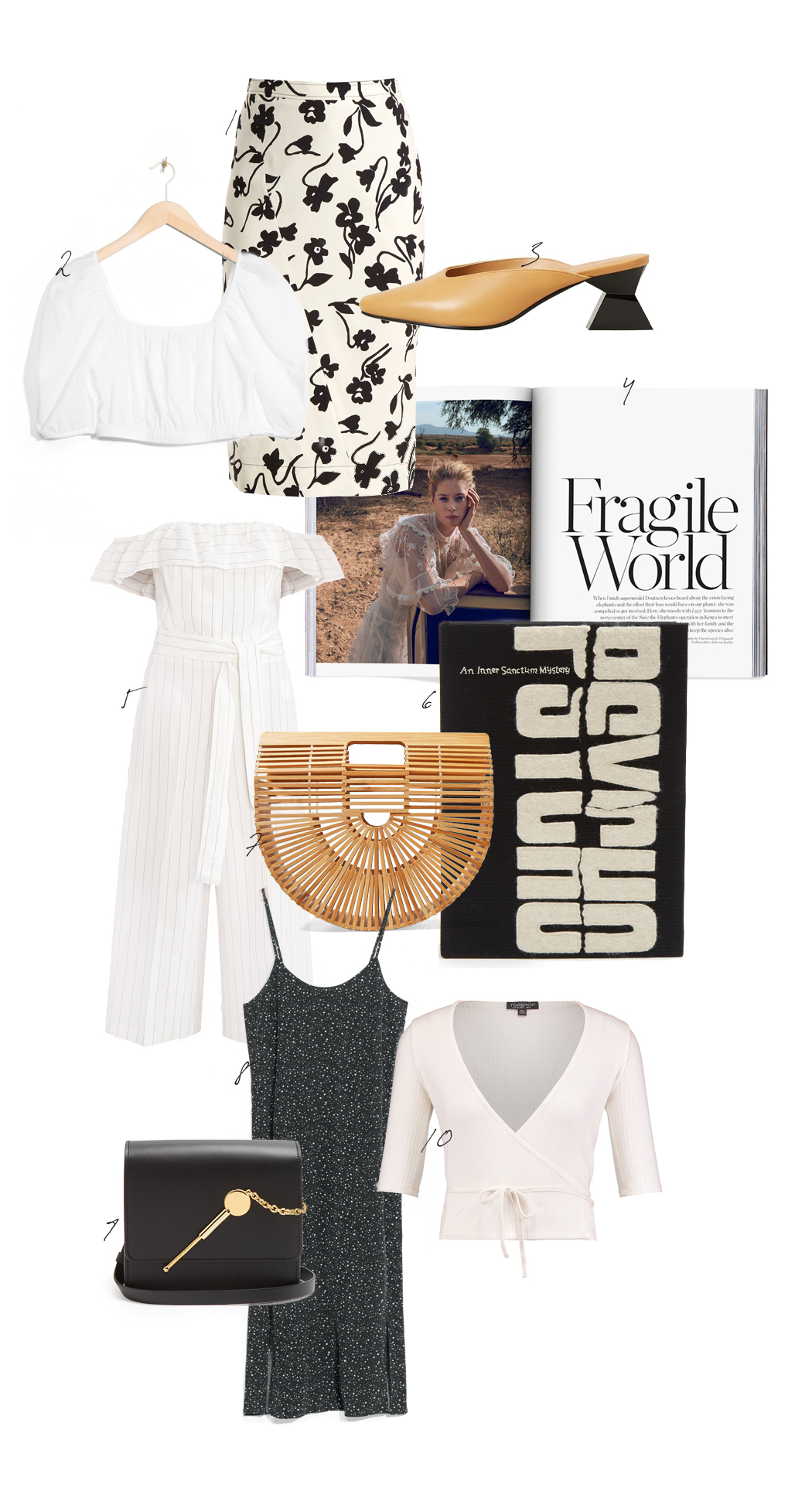 1 BLACK AND WHITE FLOWER PRINT SKIRT | 2 CROPPED WHITE BLOUSE | 3 NUDE ABSTRACT HEEL MULES | 4 PORTER MAGAZINE ISSUE 21 | 5 PIN STRIPED FRILL JUMPSUIT | 6 PSYCHO ARTWORK INSPIRED CLUTCH | 7 BAMBOO SUMMER BAG | 8 POLKA DOTS SUMMER DRESS | 9 COCKTAIL STIRRER SMALL LEATHER BAG | 10 NUDE KNIT BOW TOP
[show_shopthepost_widget id="2696686″]
Was gibt es schöneres als im Sommer raus auf's Land zu fahren? Ihr wisst ja vielleicht, dass ich auf dem Land aufgewachsen bin – umgeben von Feldern und Blumenwiesen, mit viel Ruhe, Gelassenheit und ganz viel Weite um mich herum. Ich erinnere mich gerne an diese brütend-heißen Sommertage im Garten, mit kalter Limo und luftigen Sommerkleidern – die perfekte Inspiration für meine heutige SUNDAY-Auswahl. Mein liebstes Key-Piece aus der vergangenen Woche ist definitiv der schwarz-weiße Rock von ALTUZARRA – den ich am liebsten mit der weißen & OTHER STORIES Crop-Bluse und den beigen Pumps von MANGO kombinieren würde. Auch wenn erst vor ein paar Tagen eine neue Liebe bei mir eingezogen ist (erhältlich z.B. hier), liegt mein Fokus in dieser Woche auch wieder bei Taschen – es gibt aber auch einfach zu viele schöne Teile – neu bei NET-A-PORTER z.B.: die von japanischen Picknick-Körben inspirierten Bambustaschen von CULT GAIA – ich glaube ich brauche so ein Teil! Auch wenn ich noch nie ein großer Fan der Clutches von OLYMPIA LE TAN war (sind mir einfach zu wirr und bunt), die schwarz-weiße Version im Hitchcock-Psycho-Look hat mich sofort umgestimmt – total geniale Typo, die besten "Farben" und dann auch noch einer meiner liebsten Filme – Jackpot! Die Taschen-Wishlist wird somit länger – aber die einen sammeln Briefmarken, die anderen eben Taschen. Weitere Lieblings-Teile aus dieser Woche: der gestreifte Jumpsuit von CLUB MONACO, das Punktekleid von & OTHER STORIES, das Strickoberteil von TOPSHOP und die "Cocktail Stirrer" Bag von SOPHIE HULME (schon wieder so ein perfektes Taschendesign).
ENG // Currently I'm thinking of that super hot summer days I spent as a child and teenager at my mothers house – surrounded by cornfields and flowers, drinking lemonade in one of my favorite summer dresses, somewhere on a bench in the garden. The perfect inspiration for today's SUNDAY ARRIVAL edit – which is full with summery pieces for a day spent at the countryside. I hope you enjoy them as much as I do: (1) ALTUZARRA'S floral print skirt (love that pattern), (2) & OTHER STORIES white crop blouse, (3) those nude MANGO mules, (4) PORTER MAGAZINE Summer Issue, (5) the white CLUB MONACO jumpsuit (you know I'm obsessed with them), (6) the OLYMPIA LE TAN clutch, (7) the bamboo CULT GAIA basket bag (definitely need one!), (8) the polka dot dress by & OTHER STORIES, (9) SOPHIE HULME'S cocktail stirrer bag and (10) the TOPSHOP knit top.
Click here for all SUNDAY ARRIVALS. See more favorites also on PINTEREST.


[show_shopthepost_widget id="2696698″]