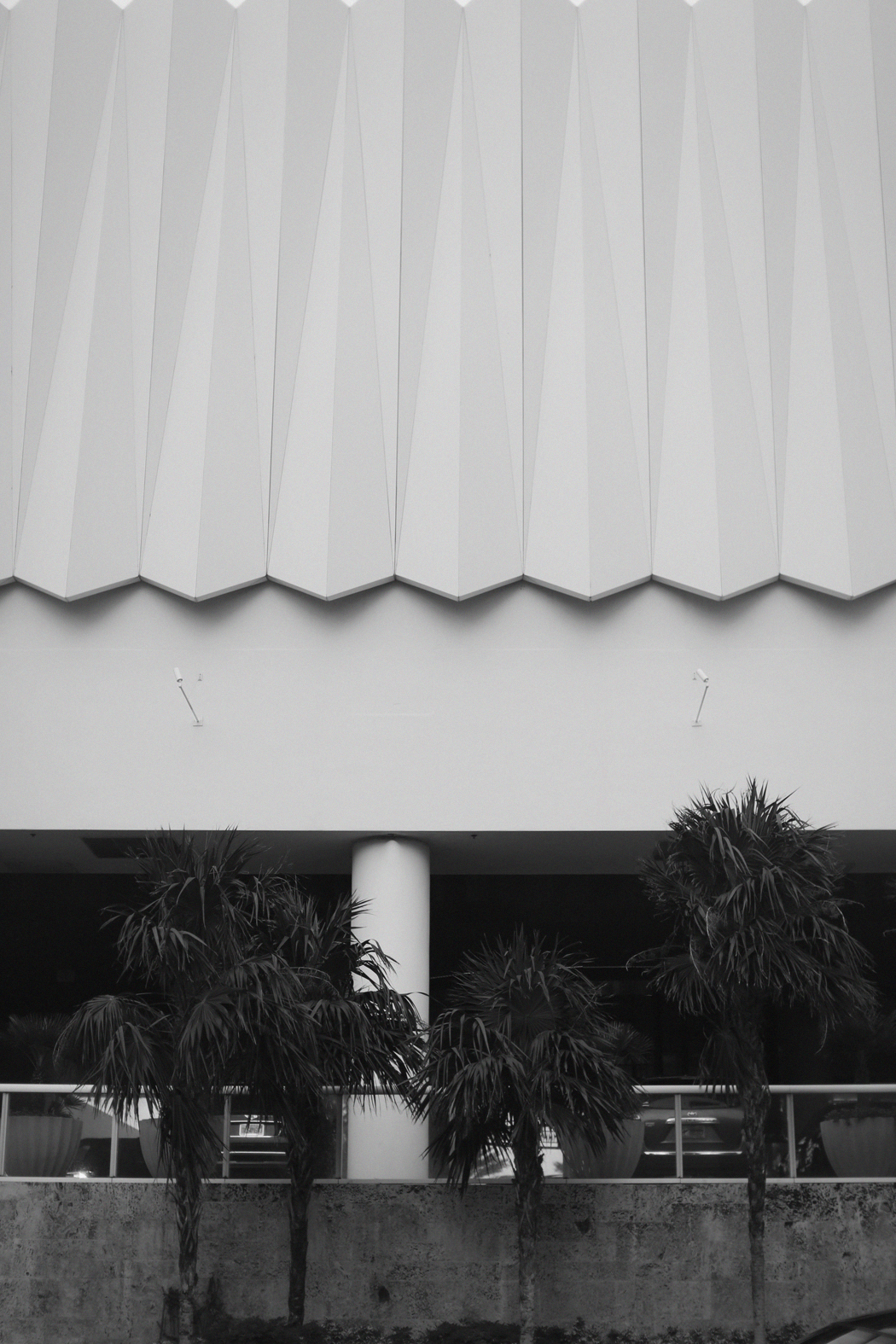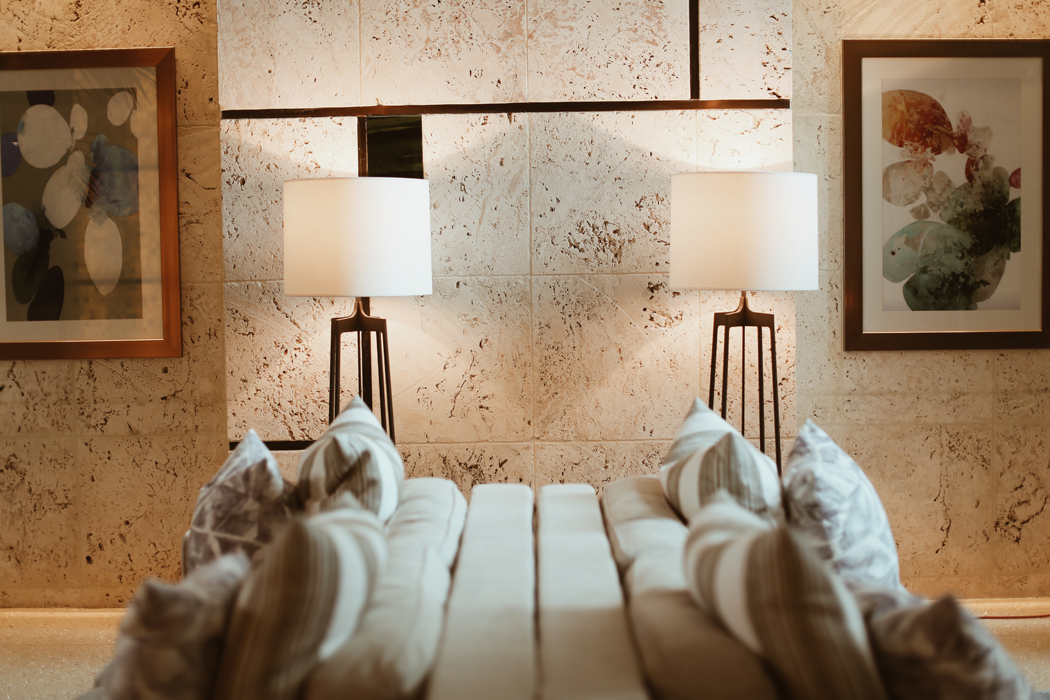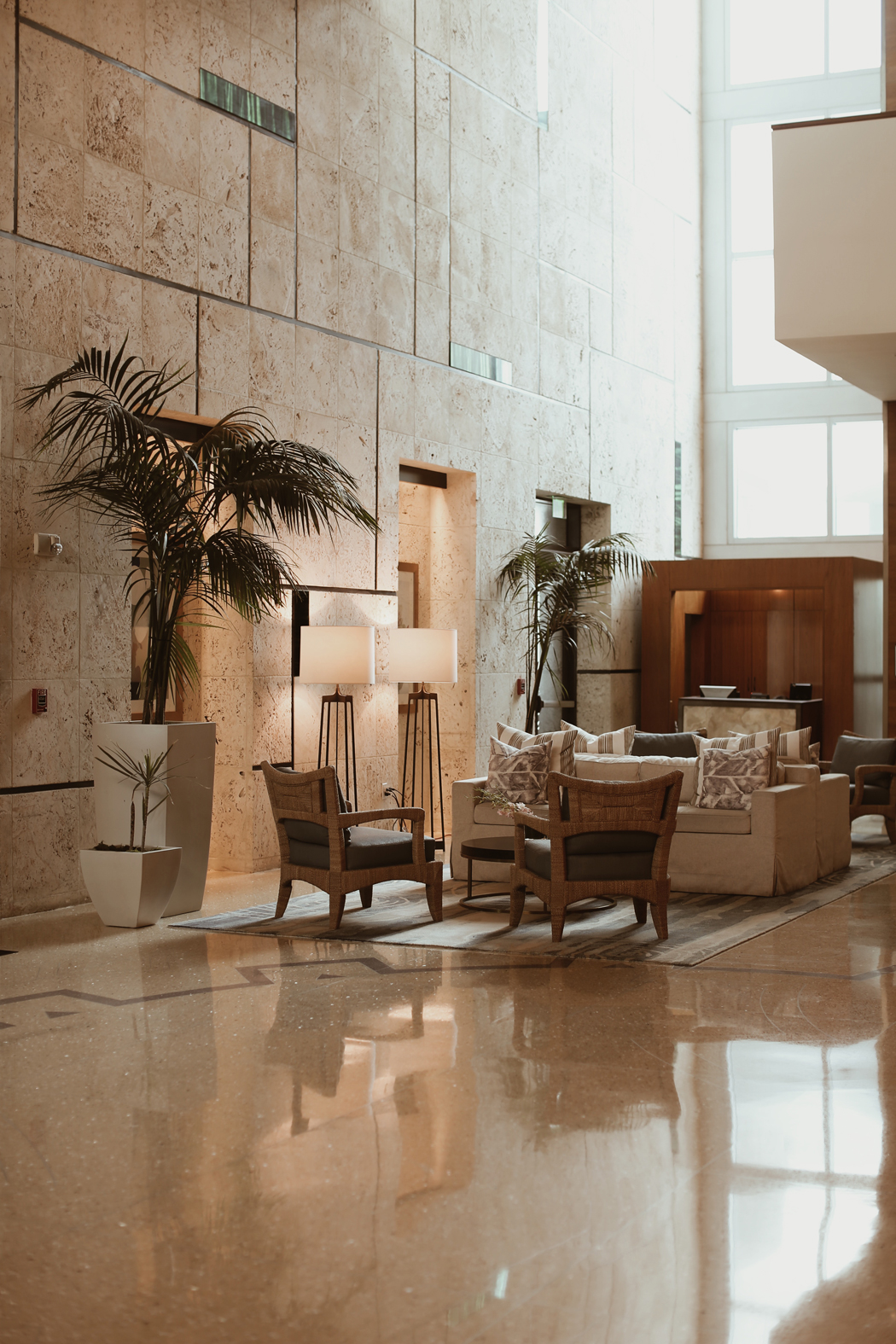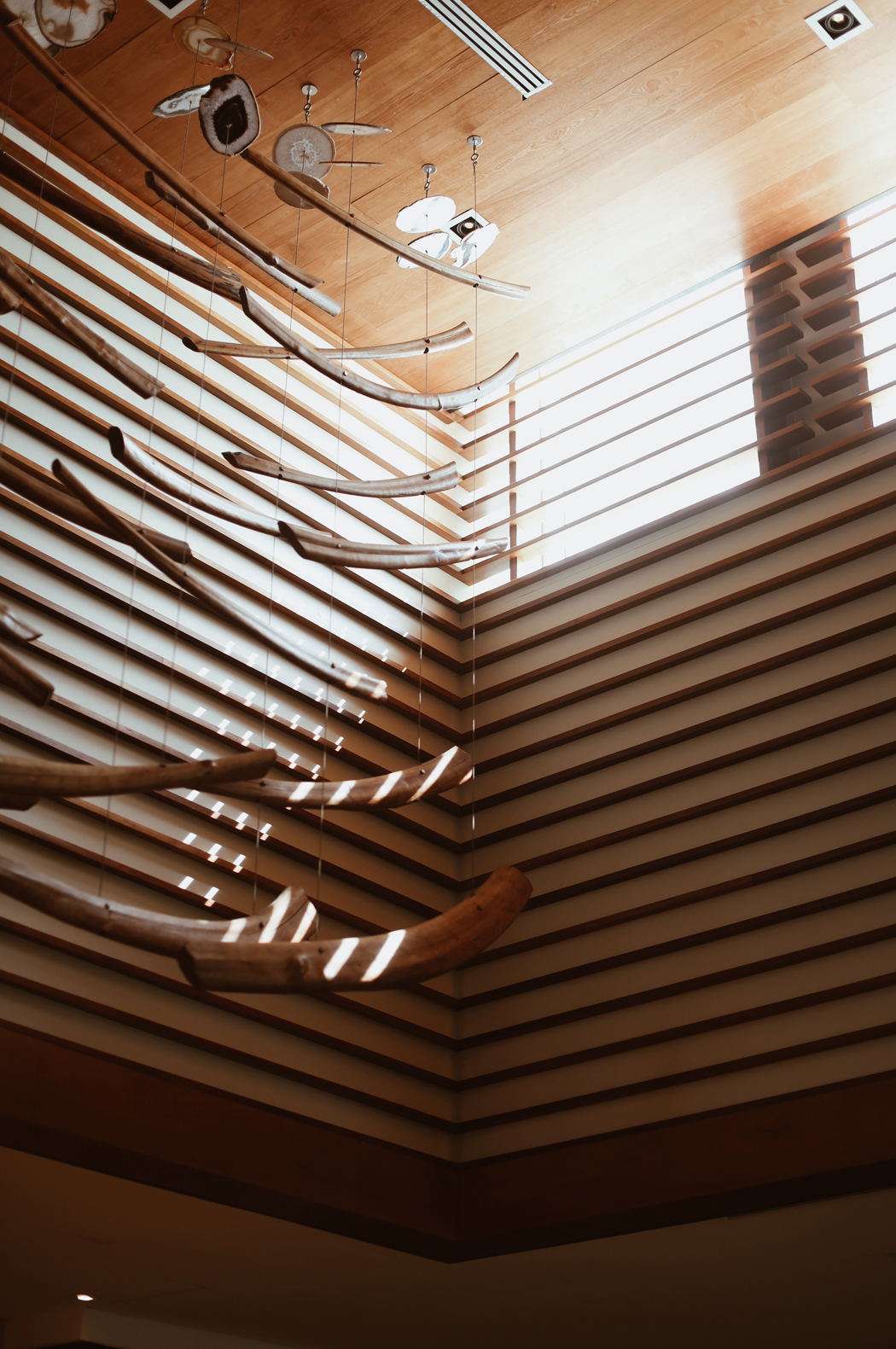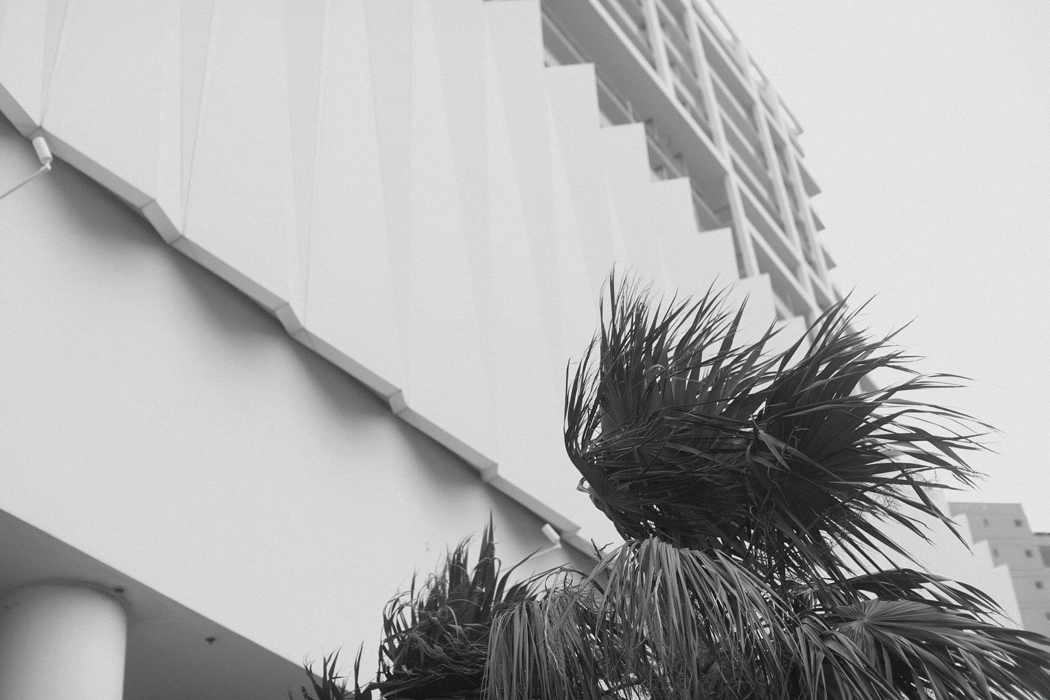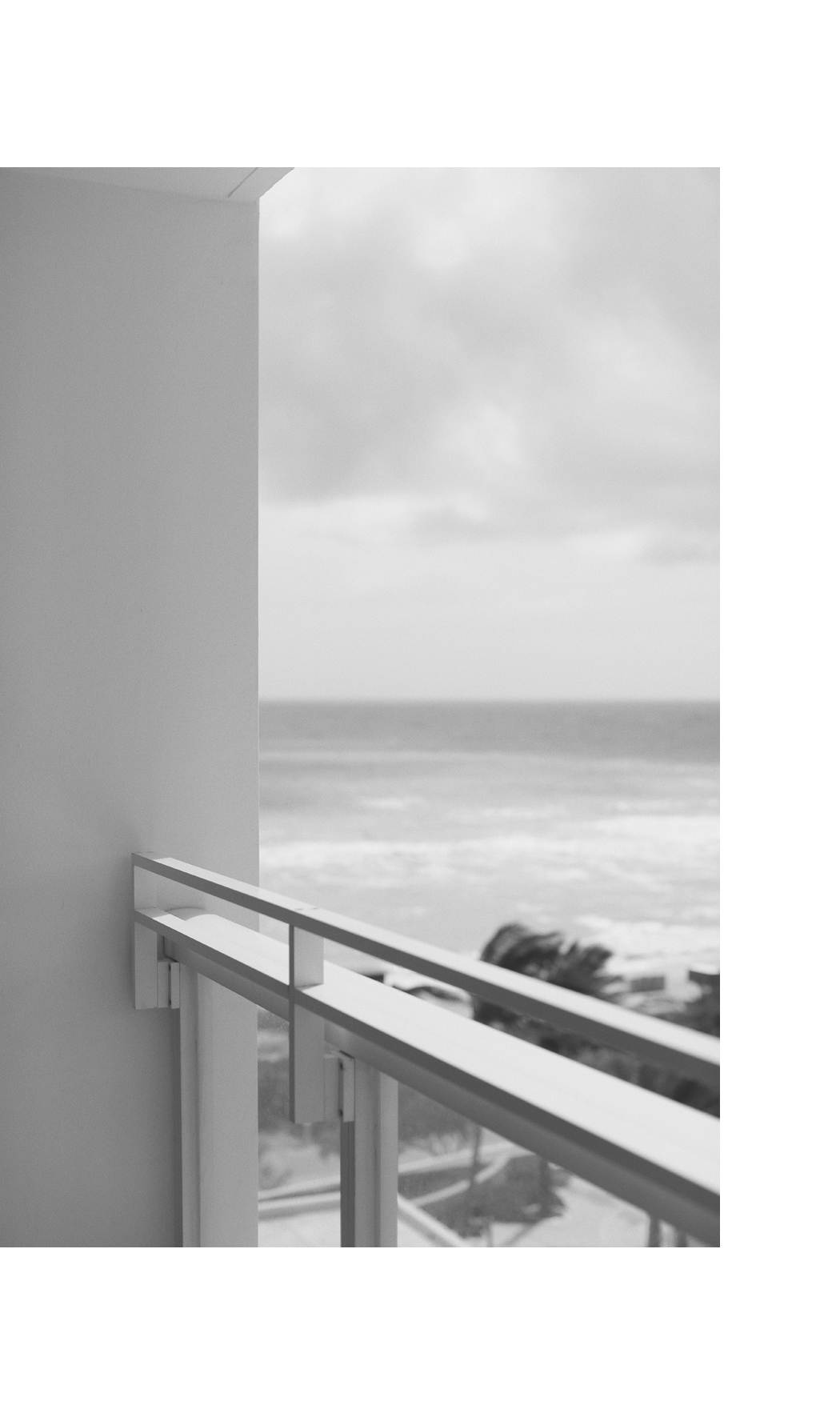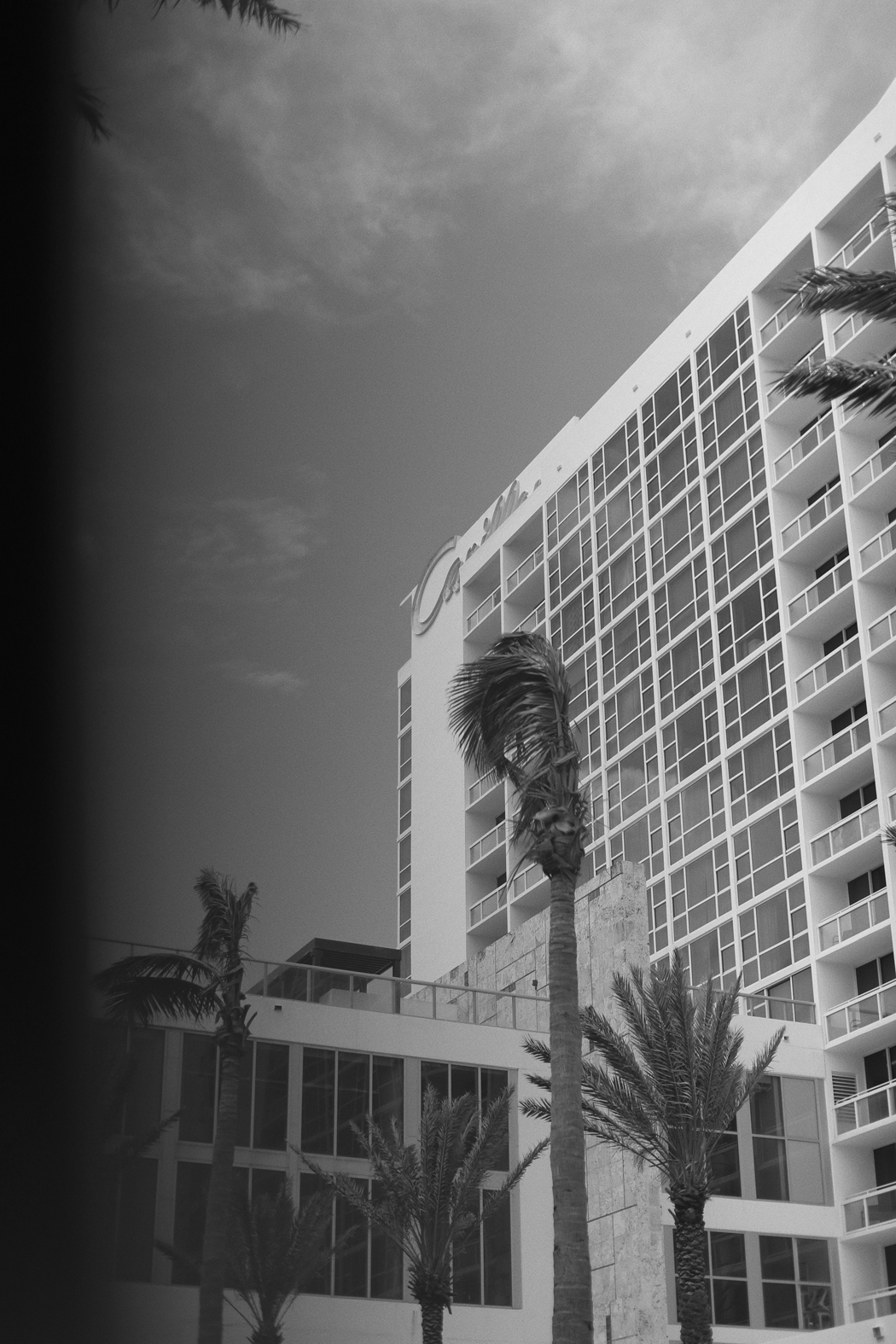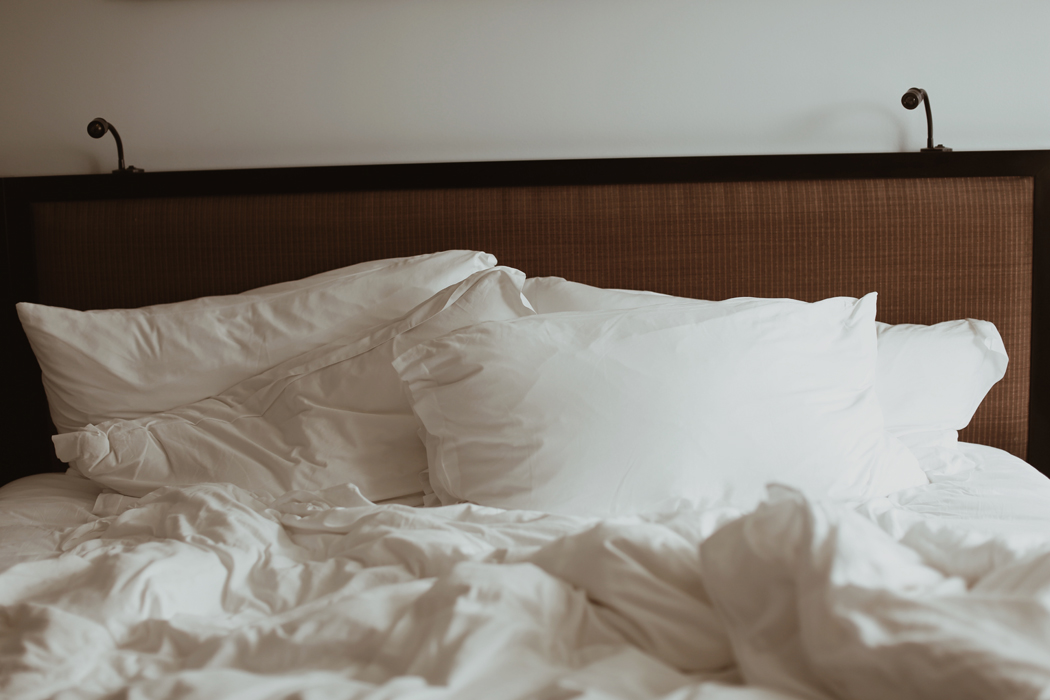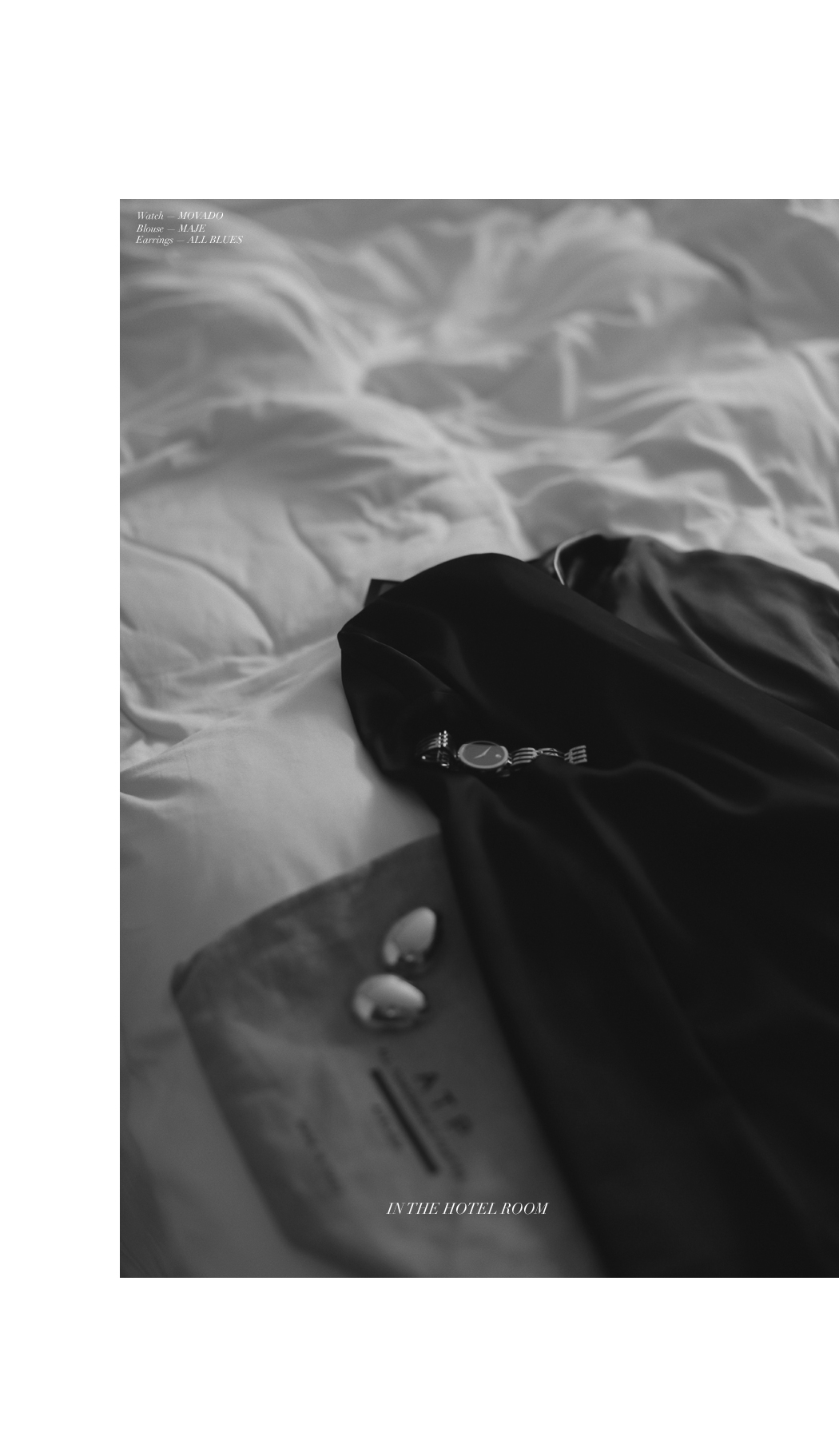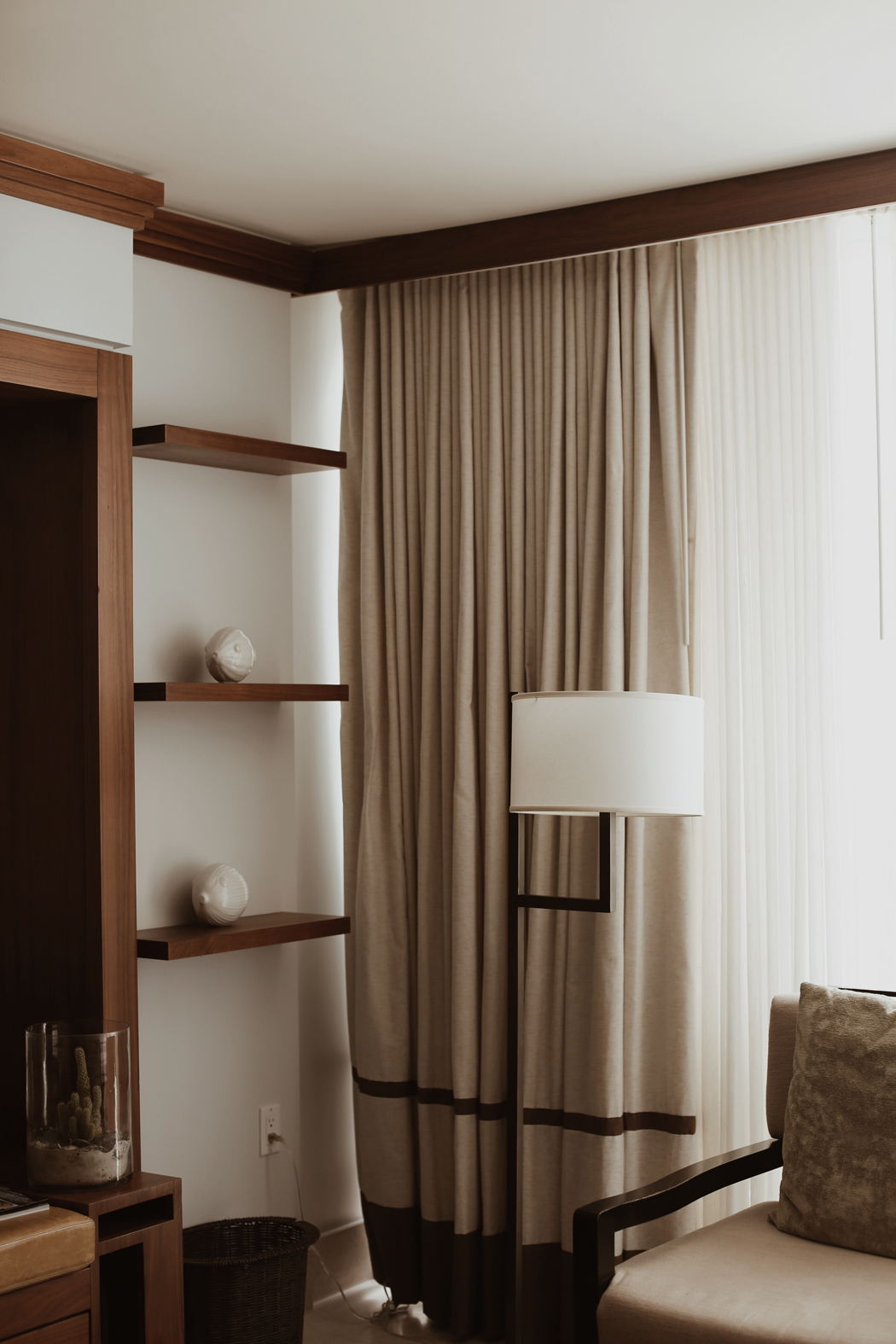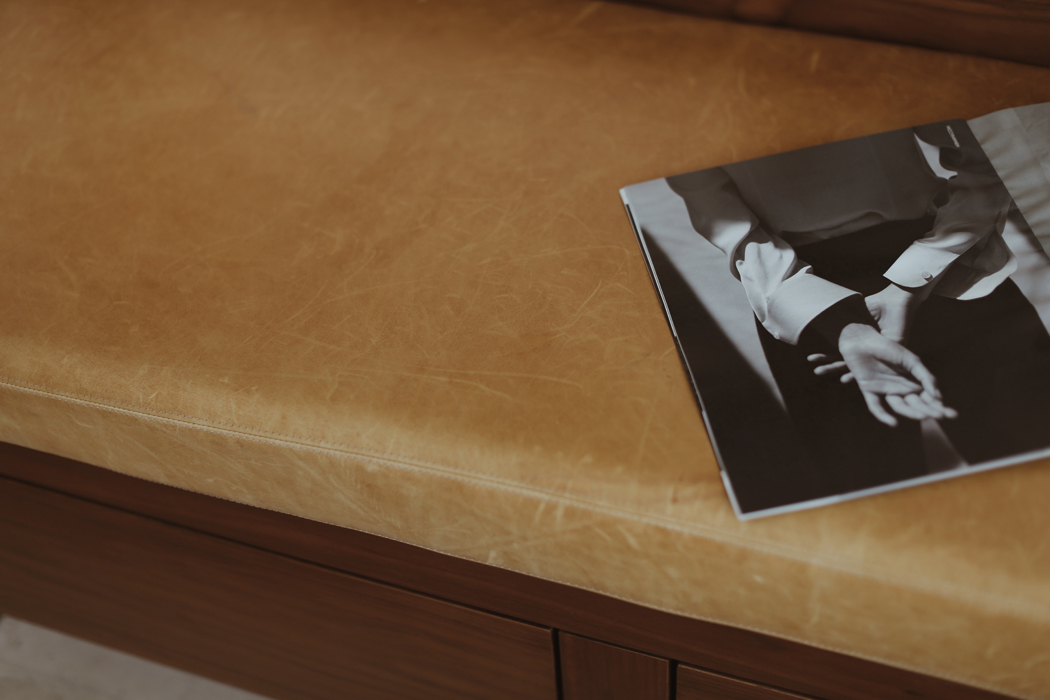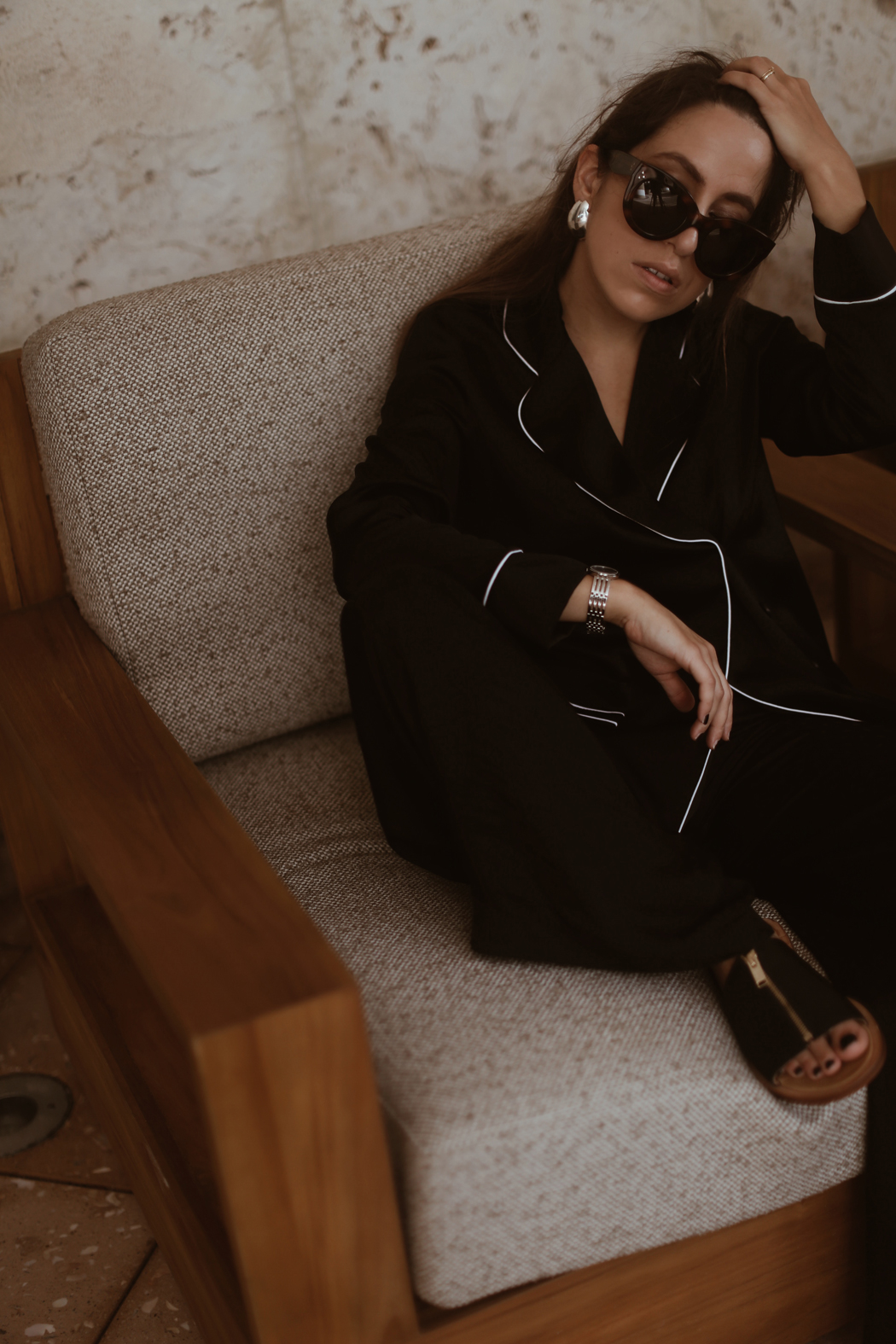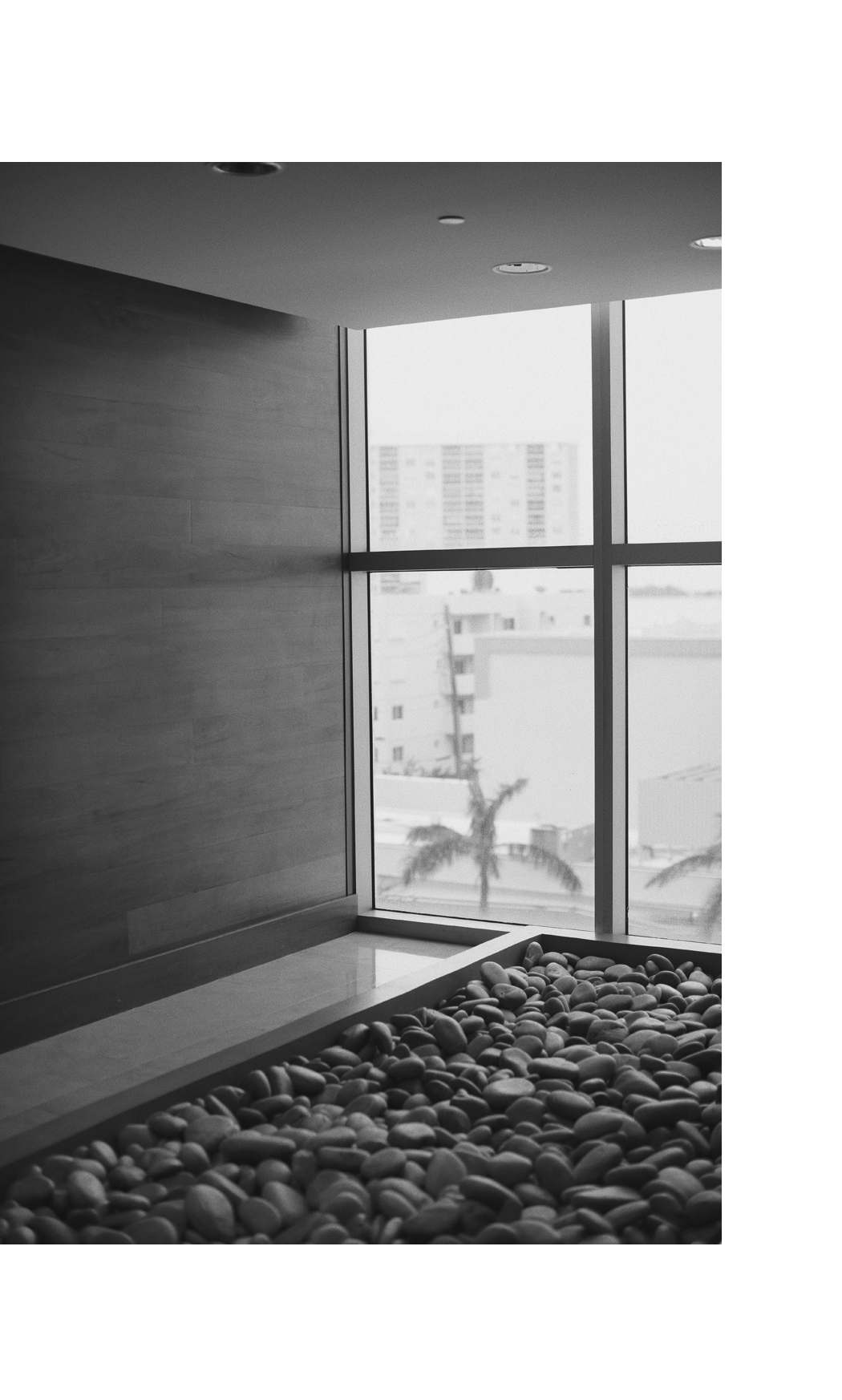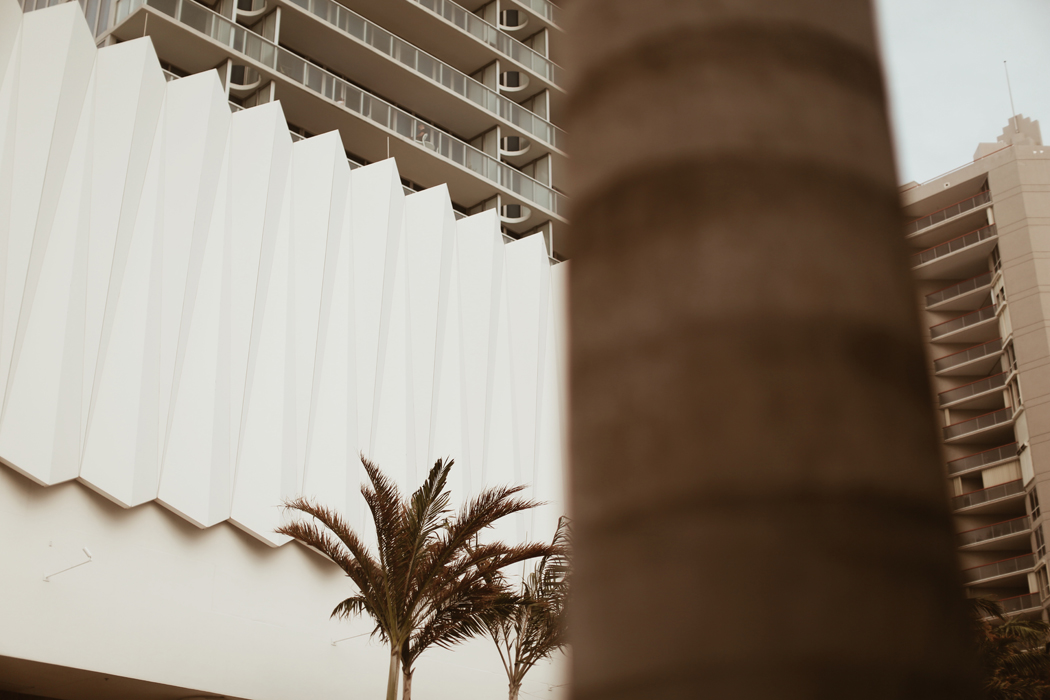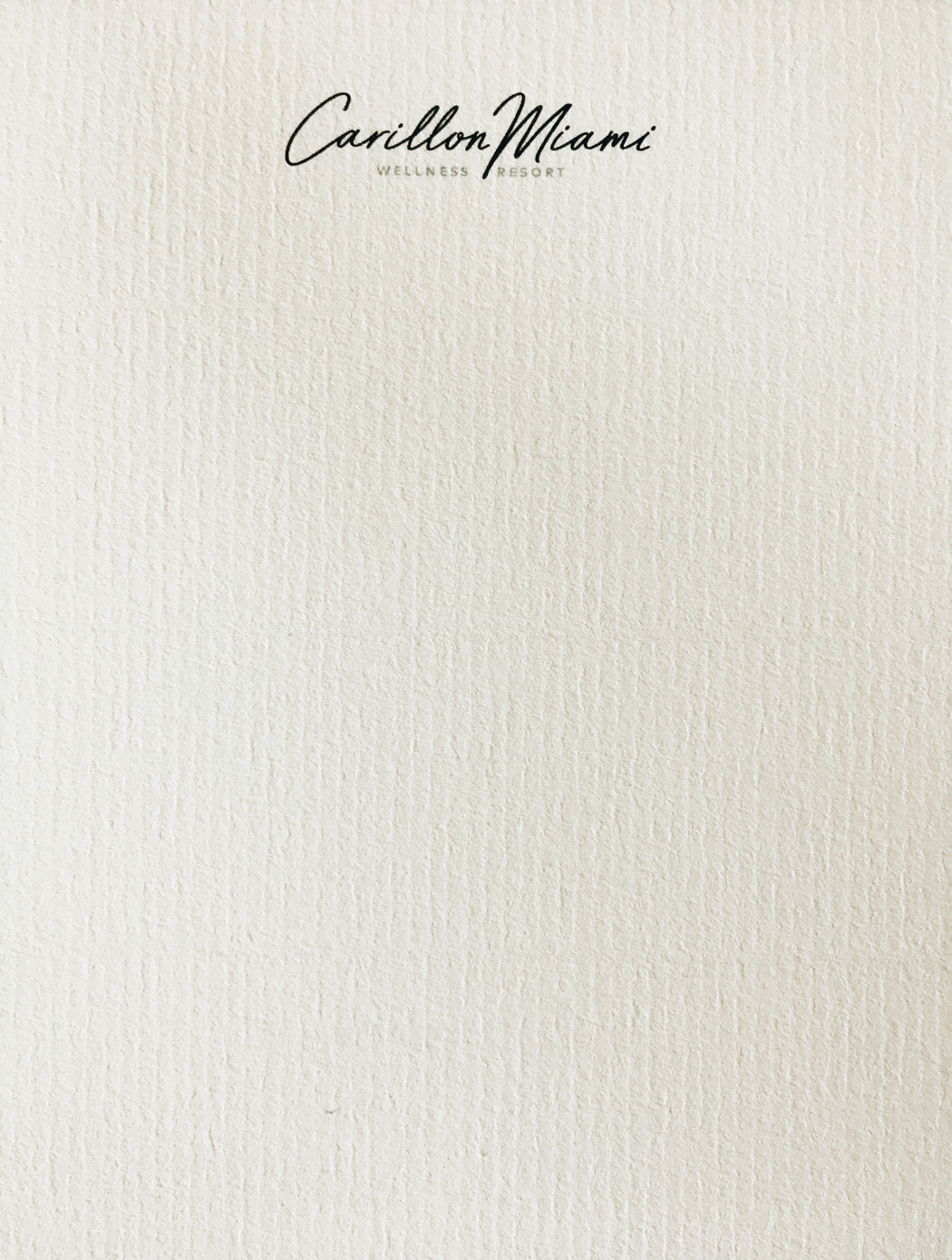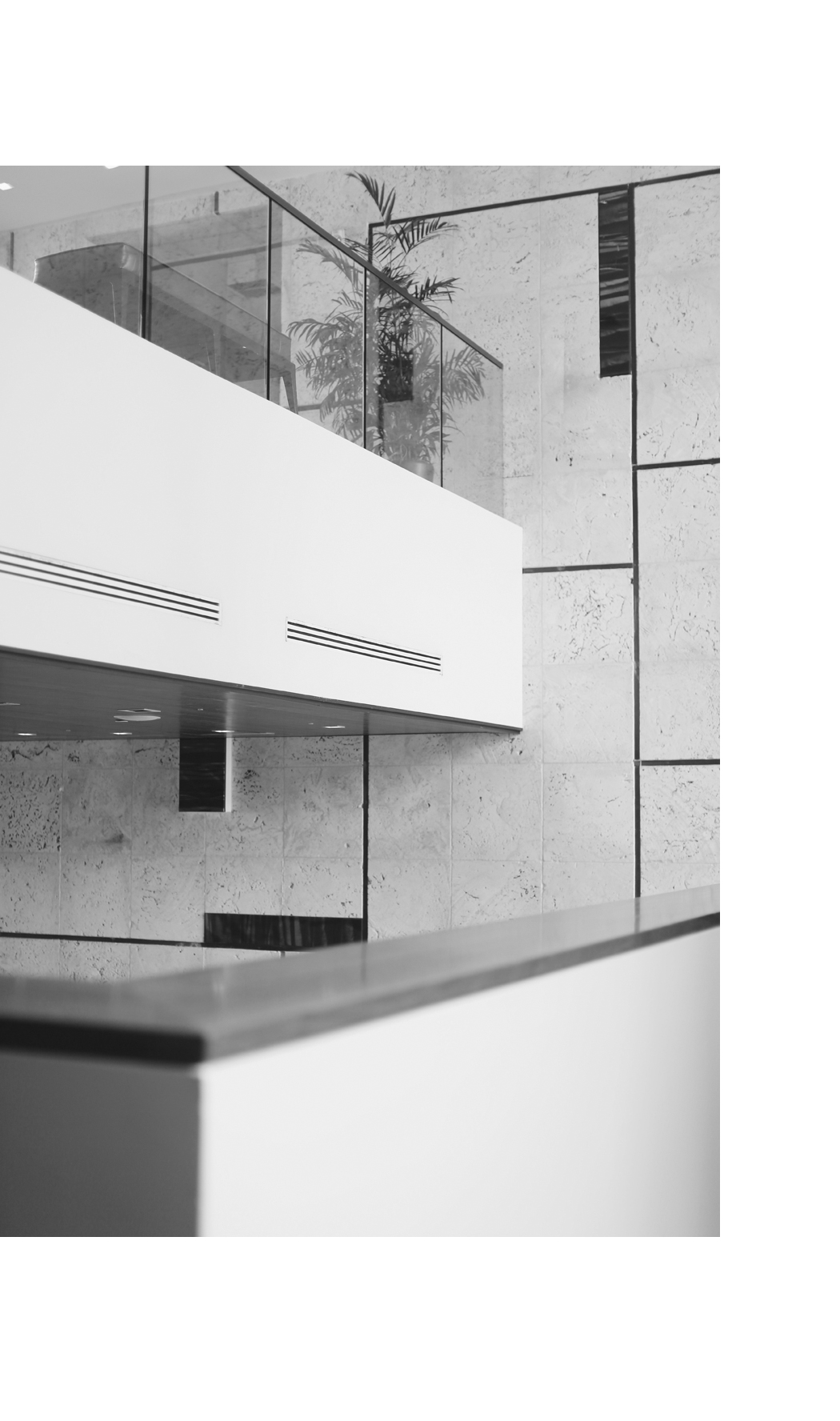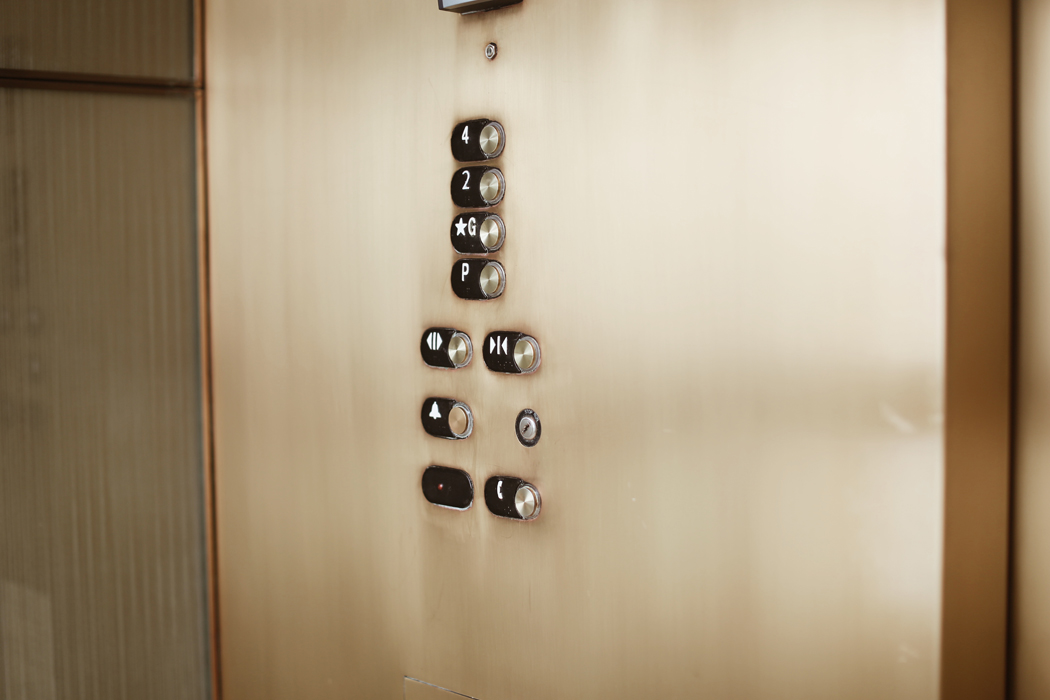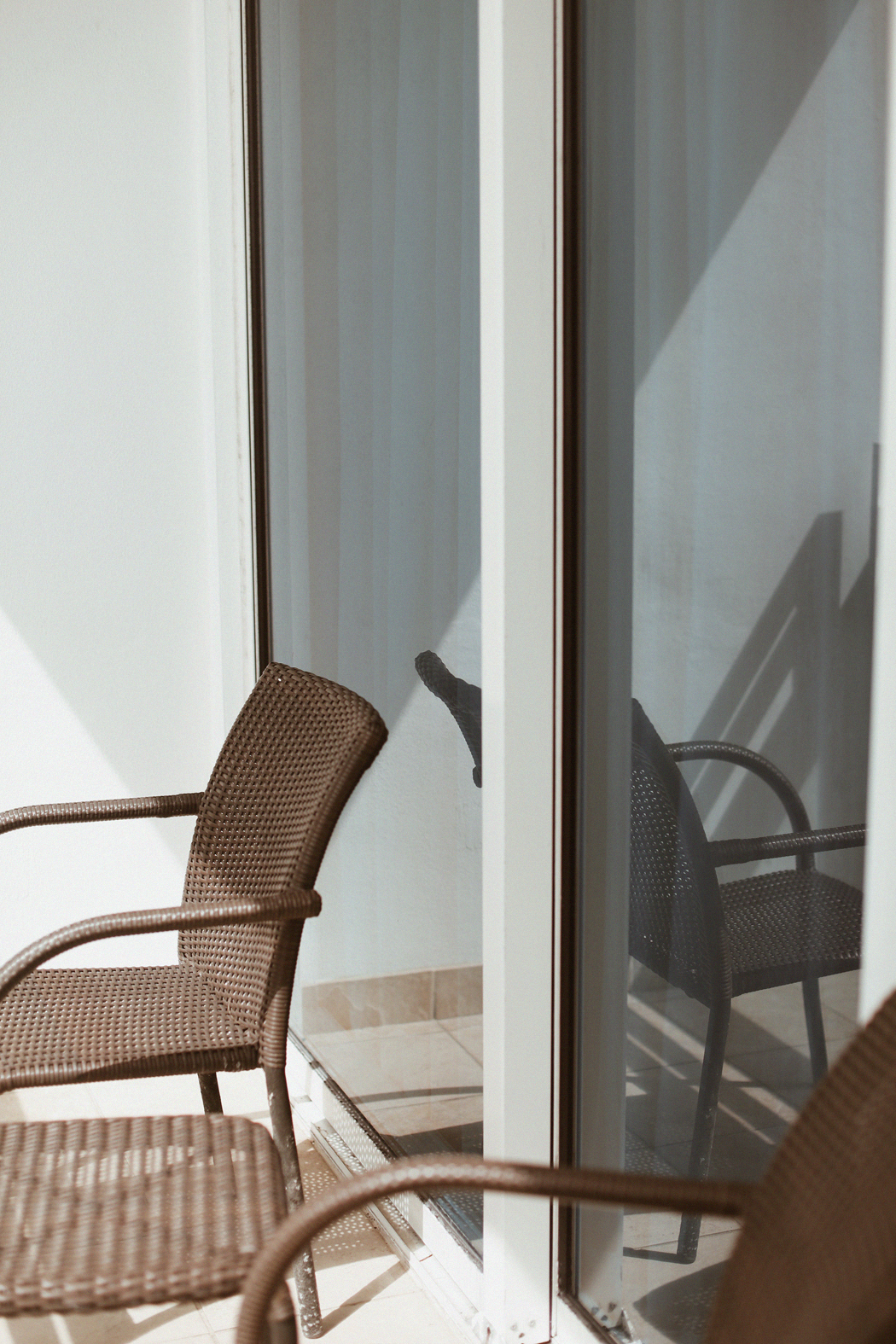 An zuvor bereiste Orte zurückzukommen ist manchmal etwas grotesk. Vieles ist bekannt, sogar sehr vertraut und fast schon heimisch. Es ist irgendwie entschleunigend. Beim Reisen gehöre ich eher zu der Fraktion "lieber öfter und dafür ganz genau und langsam" – mein drittes Mal Miami fühlte sich angenehm entspannt an – kein Druck, keine Termine, kein Stress. Seit langer Zeit stand das wirkliche "Urlaub machen" mal wieder im Fokus. Und um diesem gerecht zu werden sind wir dieses Mal in ein Wellness Resort eingecheckt. Das meine Wahl hier auf ein ganz spezielles Objekt des Mid-Century Designs fiel, dürfte klar sein. 
Direkt am Strand von Miami Beach gelegen, ist das CARILLON MIAMI (Mitglied der LEADING HOTELS OF THE WORLD) schon von außen ein ästhetischer Genuss. Historie amerikanischer Nachkriegsarchitektur ist und bleibt einfach mein Faible und wurde hier nun bestens bedient: Im Jahr 1955 wurde das Hotel – entworfen von Miami-Modernism Koryphäe Norman Giller – eröffnet. Den Charme dieser Zeit spürt man auch heute noch: die Neonreklame aus vergangenen Jahren ziert noch immer einen der Towers, viel Holz und Korallenstein gliedert sich perfekt in die klaren Linien des Hauses ein und – ja ich liebe es – alle Zimmer des Hotels sind reine Suiten. Fast kann man sich vorstellen wie hier damals die Nächte der High-Society nach einem Drink im "Carillon Club" endeten. Zwischen Pool, einem Tag am Hotelstrand und jeder Menge Entspannung, hatte ich die Gelegenheit Ira Giller kennenzulernen. Der Name verrät es vielleicht schon: der Sohn der Modernism-Ikone Norman Giller hat sich selbem verschrieben und arbeitet momentan an einem Re-Design des Hotels. Es soll heller, moderner und zeitgenössischer werden, ohne dabei seine Wurzeln zu vergessen und zu verlieren. Ich hoffe der Spagat gelingt.
Neben der spannenden Architektur hat das CARILLON natürlich noch einiges mehr zu bieten: ich sage nur Direktzugang zu Strand, drei Pools – mit verlockenden Namen wie "Sunrise Pool" und "The Atlantic" (mit Blick auf den Ozean) – und ein vollumfassendes Wellness-Angebot, wie u.a. diverse Body Treatments, Fitnesscenter, einen Beauty Salon und sogar einen Arzt mit Fokus auf Prävention und Anti Aging. Mein Favorit aber ganz klar: der Direktzugang zum Strand am Morgen zum Sonnenaufgang. 
ENG // Traveling back to places I've been before is always some kind of bizarre. A lot is familiar and very homelike. Coming back to Miami (it was my third time) felt very relaxed and comfortable – no pressure, no stress and no appointments. Just the ocean, the sun and some days off. A first real vacation since a long time. When it comes to finding the perfect property to stay at, I always like to prefer hotels with an unique character and history – the CARILLON MIAMI (which is a member of the LEADING HOTELS OF THE WORLD) was the perfect match! Built in 1955 by famous modernist architect Norman Giller the property still reflects an old atmosphere which is hard to find nowadays: the design is original from the 50s, dark wooden panels, coral stone walls and minimalistic lines and structures – the perfect Miami modernism aesthetic. I had the chance to meet the son of Mr. Giller – Ira Giller – who currently redesigns some parts of the property to a more modern and fresh look, which is inspired by the blue of the ocean (but always with keeping the history of the building in mind). I'm more than thrilled to see the result on my next visit. But there are so much more features of the hotel I'd like to share: like the pools – with great names like "The Atlantic", a juice bar, a restaurant and – of course – the perfect wellness offers, like a lot of classic body treatments, a gym, a beauty salon and even a doctor, who is specialized on prevention and anti-aging – so good! But my favorite part was definitely the close beach access: watching the sunrise in my bathrobe the was more than perfect. 
– In Zusammenarbeit mit dem CARILLON HOTEL MIAMI & LHW –
All thoughts and ideas are 100% my own! Thank you so much for supporting partner posts and brands that supports this website.